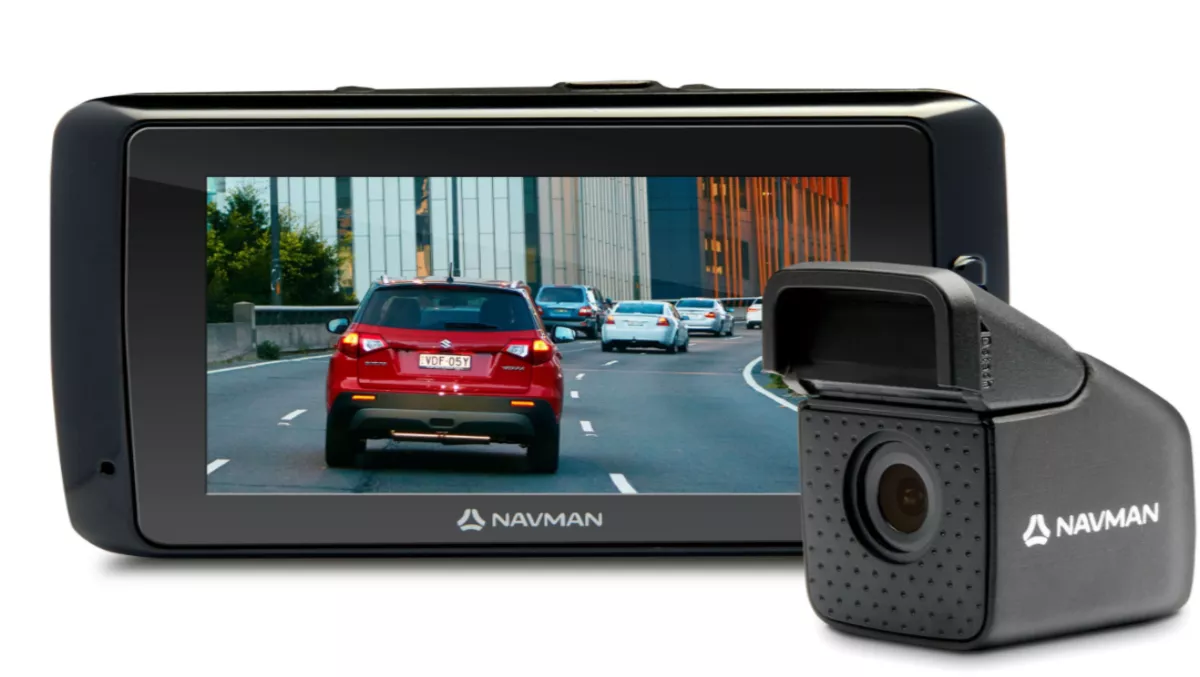 Capture the unexpected: Navman dash cams discourage reckless drivers
FYI, this story is more than a year old
No matter how careful you are on the road, you can't control reckless drivers around you.
Driving with Navman's new MiVue730 dash cam or the MiVue800 Dual-cam dash cam, you can capture every detail of your drive to help back-up your version of events should an unexpected incident occur.
The MiVue800 Dual Cam comes with a second HD camera for the rear of your car to capture any incidents or crashes that happen from behind.
Both of these devices feature full HD 1080p cameras made from glass lenses to provide quality footage in all lighting conditions and superior night-time recording.
Wendy Hammond, Navman Australia managing director says, "As dash cams increase in popularity it's more important than ever to own one because if an incident occurs, and you don't have one, another party may be able to present stronger evidence about the event compared to you.
"Even though we don't like to think about being involved in an accident, if one does occur there is no point having a dash cam if it doesn't provide as much quality footage as possible to help you build a strong case for police and insurance companies.
There are also useful features on both devices to keep you safe on the road such as a headlight reminder, prompting you to turn your lights on when your surroundings are dim, and a driver fatigue alert encouraging users to stop and take a break when you have been driving for over two hours.
Hammond continues, "Built-in GPS tracking on the MiVue730 and MiVue 800 Dual-cam devices will provide you with specific details about how an accident happened, including the location and direction a crash occurred as well as the speed you were travelling at when it unfolded.
Another key feature found on both these devices includes a wide 130-degree angle lens that captures a broad spectrum of road details.
A parking mode also works in conjunction with the MiVue Smartbox, allowing users to record what's going on around their car when they are away from it.
The MiVue730 and MiVue 800 Dual-cam are compatible with microSD cards up to 128 GB.
In addition to capturing unfortunate accidents, these cameras may also help discourage reckless drivers.
By capturing speeders and other individuals who don't obey the law on camera it makes it easier to report these crimes to the police as well as present them with the necessary evidence to act on the report.
Dash cams are an essential step on the road to smart-cars and may be key to mitigating reckless driving.