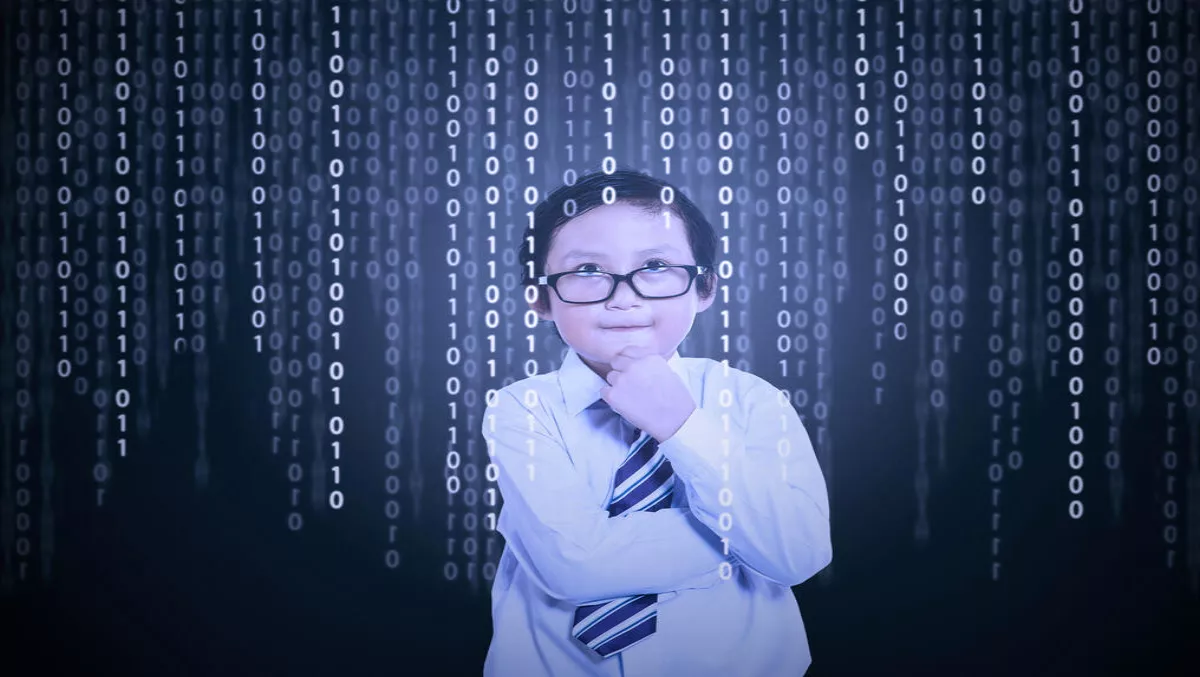 Careers with Code launched in New Zealand
FYI, this story is more than a year old
The inaugural New Zealand edition of Careers with Code magazine has been launched by Minister for Innovation Steven Joyce.
Careers with Code is designed to improve diversity in careers with computer science.
"Careers with Code smashes stereotypes about the 'nerdy programmer' and what computer scientists really do."
Supported by Google, half a million copies of the magazine have been distributed to students in Australia, the United States and now New Zealand since the magazine's inception in 2014.
"The internet, automation, smart sensors – all of today's digital technologies contribute about 8% of economic output in New Zealand, while in Australia that contribution is set to grow from 5% to 7% by 2020," says Sally-Ann Williams, Google's Engineering Community and Outreach manager.
"Most of this growth will happen outside the areas traditionally associated with tech - like agriculture, health, finance, education," she says,
"Careers are no longer as straightforward as they used to be. It used to be that if you studied medicine you'd go on to become a doctor, or if you studied accounting you'd join the professional services. Today, those traditional outcomes aren't always the norm.
"Digital disruption is creating a workforce with a greater intersection of disciplinary skills. Areas like finance, advertising, law and agriculture, for example, are increasingly overlapping with core skills in computer science," Williams explains.
Sara Schaare, who features on this issue's cover, moved to Sydney from Hamilton, New Zealand and began working on Google Maps in her Honours year while completing a Bachelor of Computing and Mathematical Sciences at the University of Waikato.
"Even though I was interested in computing and video games from an early age, I never really considered computer science as a career," Schaare says.
"Now I'm working on developing products for emerging markets. One of the most awesome challenges that computer science will overcome is making the interaction between humans and technology seamless and making technology easy for everyone to use," she explains.
"That's why combining computer science with something else you love will ensure the greatest success in your career."
The magazine features profiles of 40 young people working in computer science, with 60% women. It also features data on the top ten jobs in computer science, and top ten employers in technology in New Zealand and Australia.
By combining computer science with sports, arts, business and law, students equip themselves to be agile workers across career areas that haven't been invented yet, says Heather Catchpole, head of content at STEM-specialist publishers Refraction Media.
"Careers with Code is about combining computer science skills and computational thinking with goals of global change, new fields or students' own interests to help them prepare for a future in which digital disruption is constantly shifting their career focus," says Catchpole.
"Careers with Code is about creating visible role model and job paths for everyone that shows that computer science skills can take you into vastly different career areas, and are essentially creative jobs where females can be part of a collaborative or lead the pack."