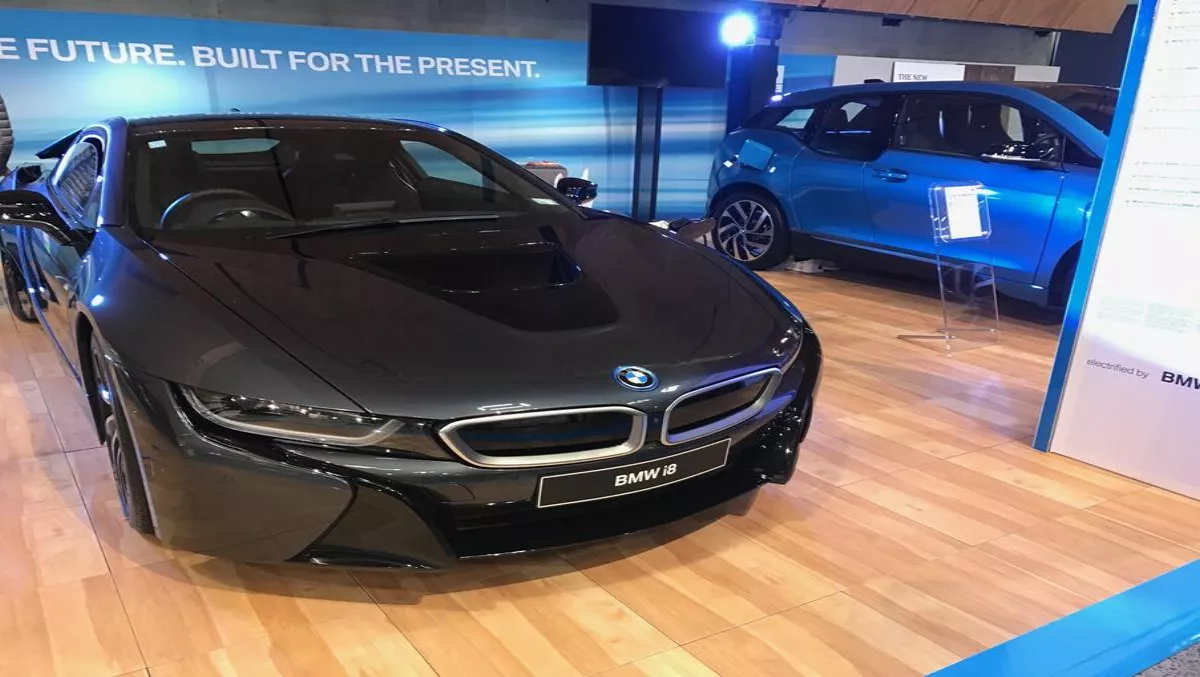 Cars, bikes and clean energy, evworld NZ roundup
FYI, this story is more than a year old
New Zealand's biggest electric car showcase took place today and all I can say is that it is a brave new world out there.
Well, I can say a little more than that, in fact, I am going to say a lot more.
The evworld NZ showcase was an extraordinary mind opening event.
Now, I'm no stranger to EVs, NZs uptake of those EVs or the limitations that EVs have.
This event, however, completely expand my view on the EV industry and the viability of EVs in NZ.
The main showcase floor housed a host of EV exhibitions, some of these included, Tesla, BMW and Porsche.
As well as this, EV bikes, motorcycles and scooters were also on display.
There is a big difference between reading about these vehicles and seeing them in action.
BMW, in particular, impressed me.
I was very apprehensive about their EV range when it was first announced.
However, after seeing them, my mind has been completely changed.
They are surprisingly sleek and most of all efficient.
I also had the opportunity to hear Brendon Baker, BMW corporate sales manager speak.
The majority of his discussion revolved around the overall cost of price of owning an EV.
The key takeaways from his talk were that the cost of ownership varies from person to person.
However it is becoming more cost effective, and within four years the total cost of ownership could be cheaper than that of traditional combustion vehicles.
He also stated that it is important to consider the environmental benefit of EVs and every user's responsibility to ensure a clean future.
Tesla also had a great display as well as test drive opportunities.
Driving a Tesla has been on my bucket list for years now and I was ecstatic at the opportunity to have a go at it.
Because I was lucky enough to go to the closed door conference day I didn't have to wait too long to get my chance.
Now without getting too technical being behind the wheel of this super machine was extraordinary.
Fast and quiet, it is really easy to see what all of the fuss is about.
Stepping into a Tesla feels like you're stepping into a 'space' car.
Everything about it screams 'the future is now'.
Not only is it beautiful but it showcases what consumer EVs are really capable of.
To anyone interested in electric cars I can wholeheartedly recommend that you set up a Tesla test drive because it will change your world.
I also got closer to a Porsche than ever before, however, they still wouldn't let me touch it.
The Porsche on display was the new combustion/EV hybrid and supposedly it outperforms the regular ol' Porsche.
Other than the main display there was also a conference in which I had the opportunity to talk to NZ's top EV influencers.
Big things are happening in NZ, EVs are coming faster than I thought, so strap in my fellow Kiwis because it's gonna be a crazy ride.
Related stories
Top stories