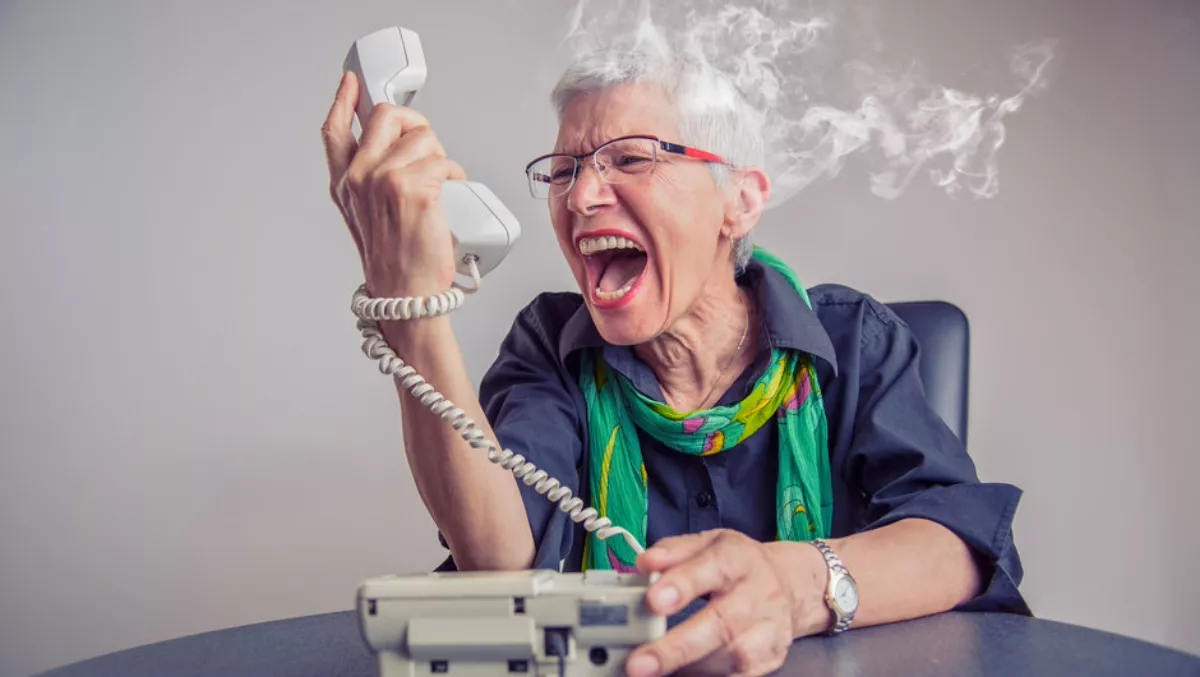 CFFC lobbies NZ telcos to offer scam call blocker for free
By Sara Barker,
Fri 1 Mar 2019
FYI, this story is more than a year old
The Commission for Financial Capability (CFFC) wants New Zealand telco providers to provide a scam call blocker for free to its customers.
CFFC trialed a device called trueCall, which blocks nuisance and scam calls on landlines.The trial involved 11 households throughout the country between July and November 2018.
Of the 30% of calls that were classified as nuisance or scam calls, trueCall stopped 98% of them.
"The machines plug into landline phones and block all recorded messages, silent calls and calls from numbers not pre-identified by the homeowner. They may be scam calls, or nuisance calls which are classified as those made repeatedly by organisations trying to sell products or fundraise," says the CFFC.
The first New Zealand trials involved Nelson couple Graham and Cecilie Dyer, both aged in their 80s.
They had previously been plagued by dozens of late night calls. Many calls were from overseas numbers and some were potentially scammers
After trueCall was installed, the unwanted calls stopped immediately. The software had blocked 51 calls from what appeared to be the United Kingdom, Turkey, Australia, and Tunisia.
It is estimated that 67% of consumers have answered the phone to a scammer in the past year, some posing as Spark technicians, courier companies or businesses offering investment opportunities, says the CFFC.
Many people, particularly the elderly, need to retain their landlines because they may have medical devices connected to them, and to remain connected to their social network and healthcare providers when they don't feel confident using digital phones, CFFC continues.
It then conducted a wider trial to encourage New Zealand telcos to get on board.
According to CFFC fraud education manager Bronwyn Groot, scam calls are a growing problem and trueCall is a proven weapon in the fight against them.
CFFC's cost-benefit analysis of the trueCall units (valued at around $240 each) mirrored that of British trials.
The analysis showed that for every $1 spent, $34 could be saved in funds potentially lost to scammers and in the social care costs of victims suffering mental stress, which can also lead to physical ill health.
"I would love for a telco in this country to pick up trueCall and offer the device for free to their vulnerable customers."
UK giant British Telecom has already offered the trueCall devices free to customers. The British Government even went as far as pledging £500,000 to install trueCall devices in the homes of elderly and vulnerable people.