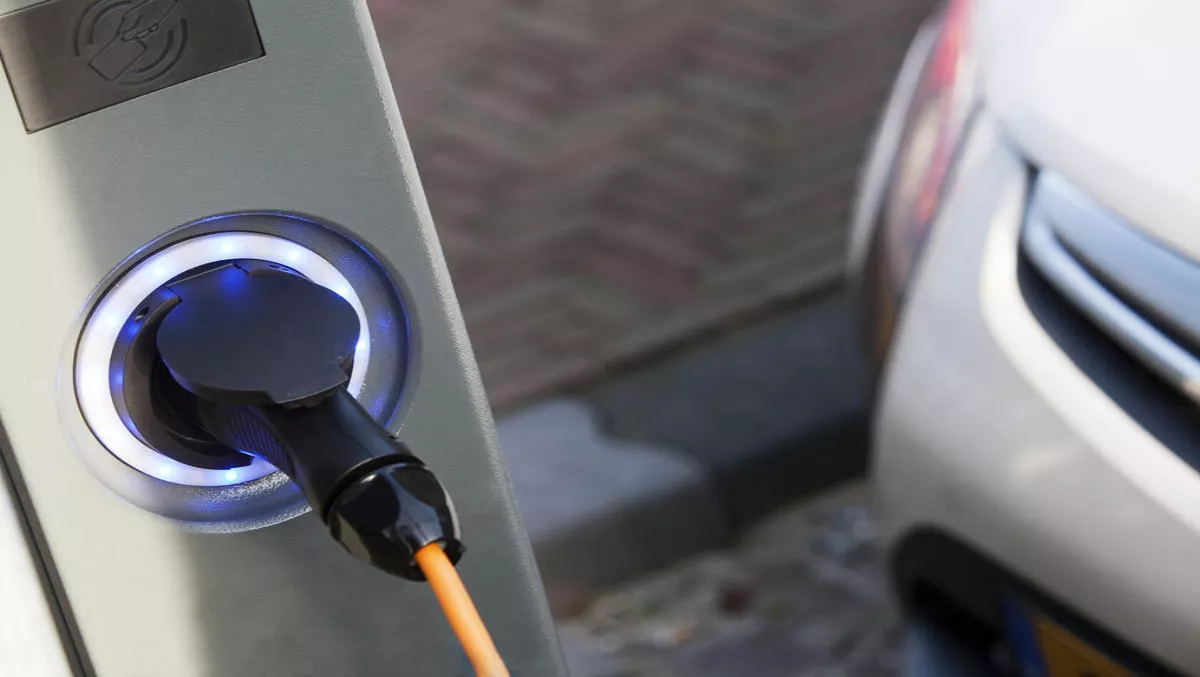 Charge your electric car at lightning speeds for free in Pukekohe
FYI, this story is more than a year old
Franklin's first electric vehicle fast charger has opened to the public, Counties Power officially launched the charger in Pukekohe.
Situated in the public car park beside Countdown in the town's CBD, the charger will fully charge a vehicle in around 20 minutes, making electric vehicles a more efficient and user-friendly option to the Franklin public.
Counties Power was granted $50,000 funding from the EECA towards the cost of installing a publicly available electric vehicle fast charging station, with Counties Power funding the balance.
The company will also provide free power to the station until at least 2020.
Auckland Transport has supported the facility through the designation of a public car park specifically for this use.
Counties Power is a strong supporter of electric vehicles, running their own fleet of Nissan Leafs.
Andrew Toop, Counties Power acting chief executive says, "Electric vehicles are the way of the future, and we're proud to support this technology and offer these services free to the public.
"By providing a fast charging facility it is expected to attract people into the Pukekohe town centre to recharge their vehicles and support local businesses.
"Now that people can essentially fully charge their electric vehicle in the heart of the CBD in the time it takes to grab a coffee, electric vehicle usage becomes a much more attractive proposition for locals.
Counties Power is also installing an additional fast charging station at their site at Glasgow road, Pukekohe later this month.
Both the fast charging station and trickle chargers at Counties Power's site are free for public use.
Liz Yeaman, EECA transport development manager says, "The Low Emission Vehicle Contestable Fund's aim is to support and encourage the adoption of low emission vehicles in New Zealand.
"Counties Power applied for a grant to supply the Franklin area with a much-needed fast charging location for visitors, travellers and residents.
"Free and convenient use of a fast charging facility for the public will support the uptake of electric vehicles and reduce concerns around range anxiety when travelling in the area.
An early adopter of electric vehicles, Counties Power has run a fleet of three electric vehicles since 2013.
Counties Power owns and operates the electricity distribution network that services over 40,000 homes, farms and businesses in the fast-growing Counties area.
The company is 100% locally owned, with shares held on behalf of local people by the Counties Power Consumer Trust.