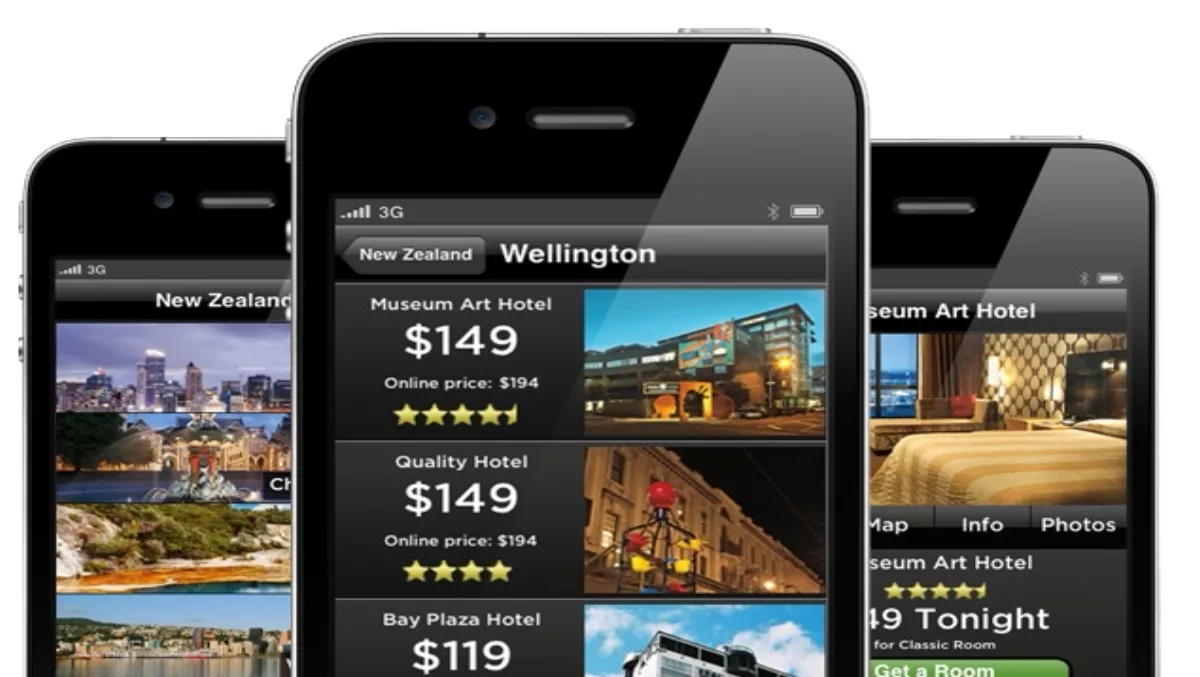 Cheaper hotel after lunch - iPhone App
04 Jul 2012
FYI, this story is more than a year old
Kiwi company Travelmob have just launched a same-day hotel booking service in Australia and New Zealand called Stay Today, with the slogan, 'Book Late, Save More'.
It is the first mobile-only hotel booking company in Australasia. Currently only available on iPhone, although the company is planning support for other smartphones.
Bookings are available after midday and before 2am each night. This service boasts cheaper rates than online, which reduce in price as the day goes on. It takes approximately ten seconds to complete a booking and is clearly targeted at people on the move, like travelling business people and people out late at night.
You can download it free from the iTunes app store or the companies New Zealand website www.staytoday.co.nz. New users to the service will receive a  free $15 credit to get started.
Clearly the key risk on a service like this is the network of hotel partners. Currently it has over 60 hotel partners in Australia and New Zealand.
Would you travel out of town without booking accommodation and use this type of service ?