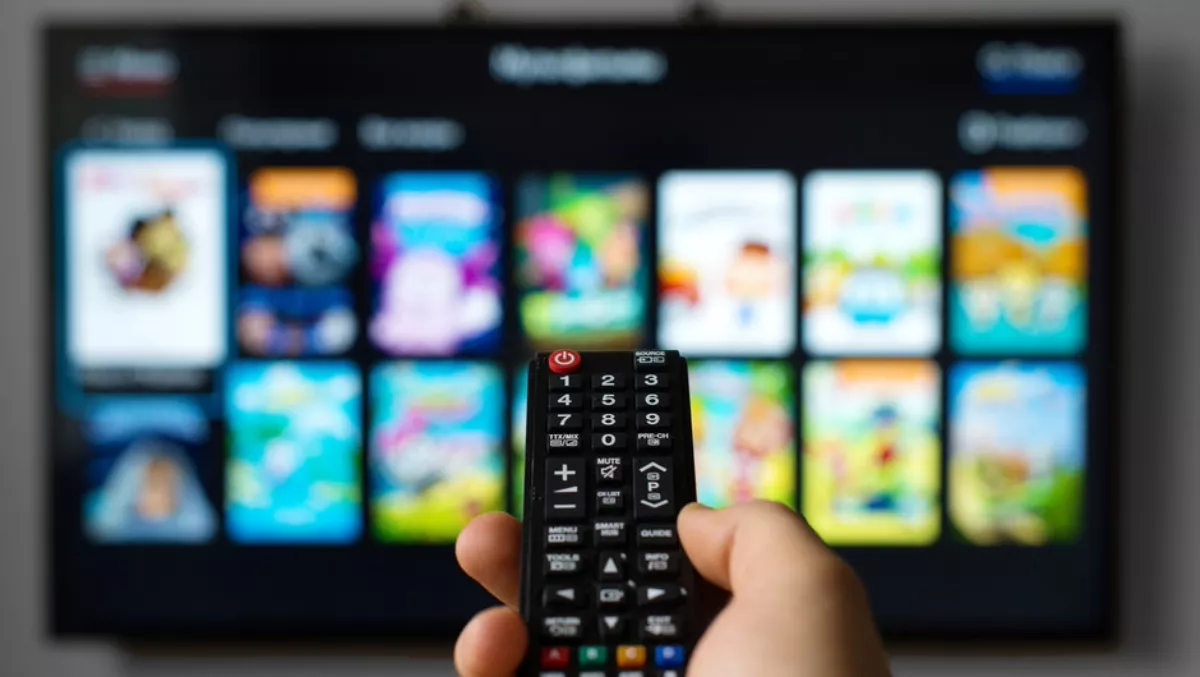 Chorus reckons Kiwis have an insatiable appetite for data
Wed, 16th Jan 2019
FYI, this story is more than a year old
New Zealanders love the internet – and we love Fortnite even more. That's according to new statistics from Chorus, which shows that the busiest period of 2018 on its network was July 12 at 9.25pm – the same time Fortnite season 5 was released. At that time 1.702Tbps flowed through Chorus' networks.
What's more, the top three busiest times for broadband usage in 2018 all coincided with Fortnite 'milestones'.
On September 27 at 9.20pm, network use peaked at 1.775Tbps (coinciding with the release of Fortnite season 6) and on October 10 at 9.40pm, usage reached 1.764Tbps (coinciding with a Fortnite patch update). While not all Kiwis play the popular online game, we still love using data. Chorus network strategy manager Kurt Rodgers says video streaming, gaming, and voice-activated smart devices were all major drivers in 2018.
Video streaming isn't just limited to Netflix – Kiwis are now taking up TVNZ's on-demand content, and Freeview has launched a device that streams free-to-air content to a streaming platform.
"Most homes across the country now have several connected devices going at any one time. With voice activated smart devices such as Google Home and Amazon's Alexa now becoming common household gadgets, we're using far more data and requiring faster, more dependable broadband speeds," adds Rodgers.
He believes that Kiwis will continue to use more data in 2019 as more 4K content becomes available, as gaming becomes 'mainstream', and as voice-activated smart devices become more common.
"It's been hard not to buy a 4k capable TV recently, but yet there's actually been limited 4k content aside from Netflix or Amazon Prime. I expect to see that change and to have more mainstream streaming providers jump on board," he says.
"We're seeing voice activated smart devices becoming common household features. I think where they're going to come into their own is in vehicles where hands free isn't optional. They'll allow you to change your music, keep track of your route, even reply to a text message, all just using your voice.
Narrowing statistics down to the month of December 2018, Auckland and Porirua took the top spots for monthly data usage – 270GB each.
Rotorua, Gisborne and Upper Hutt followed closely behind and rounded out the top five cities for highest data use per household.
The average New Zealand household used 235GB of data in December. That's a 35% increase compared to December 2017.
Dunedin's quest to be New Zealand's gigabit capital seems to be paying off – it's was the top city for download speeds (349Mbps), while Wellington trailed behind at 109Mbps, and Auckland followed third at 107Mbps.
Rodgers believes that Kiwis should consider a fibre of VDSL fixed line connection and an unlimited data plan to take advantage of the growing appetite for data.
"While fibre is the fastest form of broadband technology, for areas where it's not yet available VDSL on the Chorus copper network provides a faster, more reliable service with less buffering than regular ADSL.
"If VDSL is available at your address, we may be able to upgrade you without a technician visiting your place. VDSL is a great alternative where fibre isn't an option now or in the future.
Regional breakdown:
Top 10 cities for highest data use per household
City Monthly data usage Dec Increase since Dec 2017 Auckland 270GB 35.0% Porirua 270GB 33.7% Rotorua 260GB 42.9% Gisborne 249GB 50.0% Upper Hutt 246GB 40.6% Palmerston North 242GB 38.3% Hastings 234GB 40.1% Whakatane 234GB 50.0% Lower Hutt 232GB 35.7% Napier 227GB 40.1% Top ten cities for download speeds
City Download speed Increase since Dec 2017 Dunedin 349Mbps 31.7% Wellington 109Mbps 55.7% Auckland 107Mbps 50.7% Lower Hutt 102Mbps 50.0% Rotorua 99Mbps 37.5% Porirua 98Mpbs 44.1% Upper Hutt 97Mpbs 59.0% Nelson 97Mbps 44.8% Palmerston North 95Mbps 50.8% Invercargill 90Mbps 38.5%