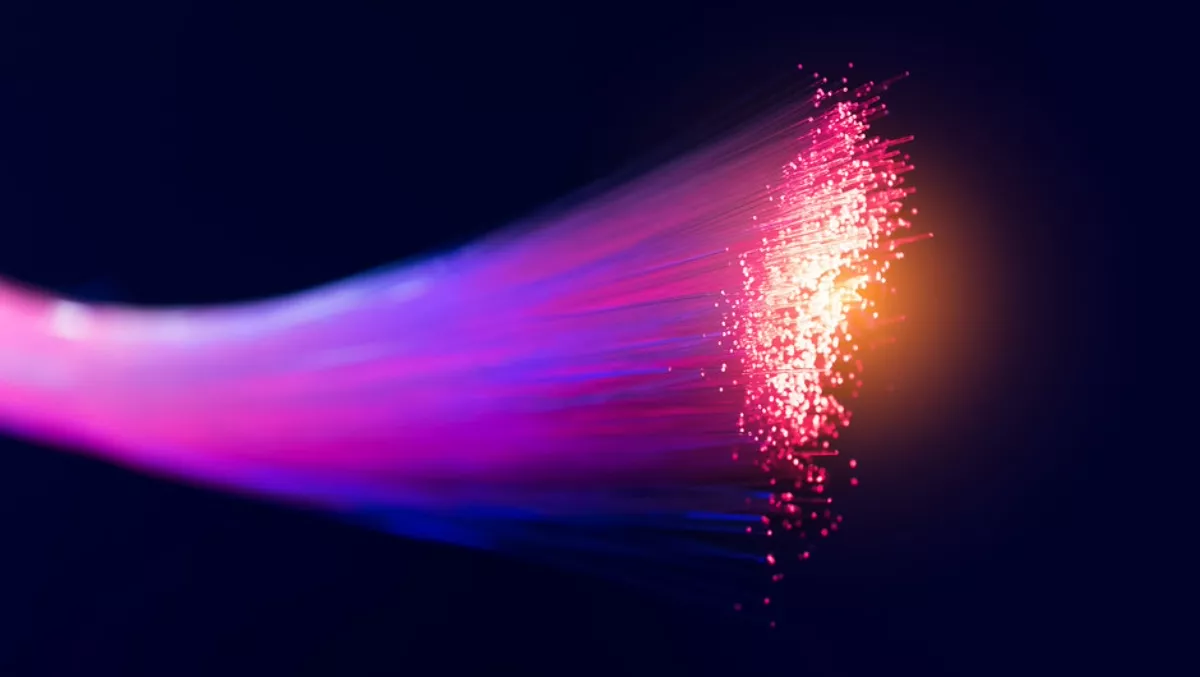 Chorus to trial 10Gbps fibre broadband service
FYI, this story is more than a year old
Chorus is getting ready to 'supercharge' New Zealand broadband capabilities this March as it prepares to trial its first 10 gigabit per second (Gbps) residential and SME fibre broadband service.
The trial will bring next-generation network technology that supports downstream and upstream services of up to 10Gbps to customers.
Initially, Chorus and broadband retailers will allow up to 30 customers to trial the service in selected areas of Auckland and Wellington.
So far eight broadband retailers have signed up to Chorus' 10Gbps trial service. Those providers include 2degrees, 2Talk, Kordia, Orcon, Slingshot, Stuff Fibre, Trustpower and Vocus Communications. Chorus says other providers have also expressed keen interest.
"Our 10 gigabit-per-second residential and SME trial will see New Zealanders accessing one of the fastest broadband services available on the planet", says Chorus chief customer officer, Ed Hyde.
"It also reinforces the ability to easily upgrade the world-class fibre infrastructure we have been building as the latest technologies become available.
According to Chorus, the 10Gbps trial will be delivered over its existing nationwide fibre broadband infrastructure and it is designed as a 'natural evolution' for customers looking for faster plans and easy upgrade paths.
Chorus also notes that people are demanding more internet data bandwidth, particularly as ultra high definition video, gaming, connected devices and an increase in working from home all require greater internet capacity.
"In the last eight years New Zealand has seen a meteoric progression in broadband capability. In 2011 the average broadband speed was just 10Mbps or so. When Chorus' fibre plans first launched in 2012 the top speed then available was 100Mbps. We were then the first to make gigabit fibre broadband available in 2014 and today this is the fastest growing plan on our network with more than 44,000 customers," says Hyde.
"We're truly thrilled to be trialling our 10Gbps fibre service, a service we know will underpin New Zealand's digital future and continue our decade long commitment to innovation and keeping New Zealand's broadband infrastructure at the cutting edge."
Those interested in trying the 10Gbps service must contact their broadband provider. They must also:
have a current gigabit fibre service on Chorus' network
be based in Avondale, Birkenhead (Auckland) or Johnsonville (Wellington)
with a broadband provider that has signed up to the trial service, currently 2degrees, 2Talk, Kordia, Orcon, Slingshot, Stuff Fibre, Trustpower and Vocus Communications
have access to a computer or device with an available 10G/bit Ethernet port; and
be willing to provide feedback to Chorus on their experience with the service.