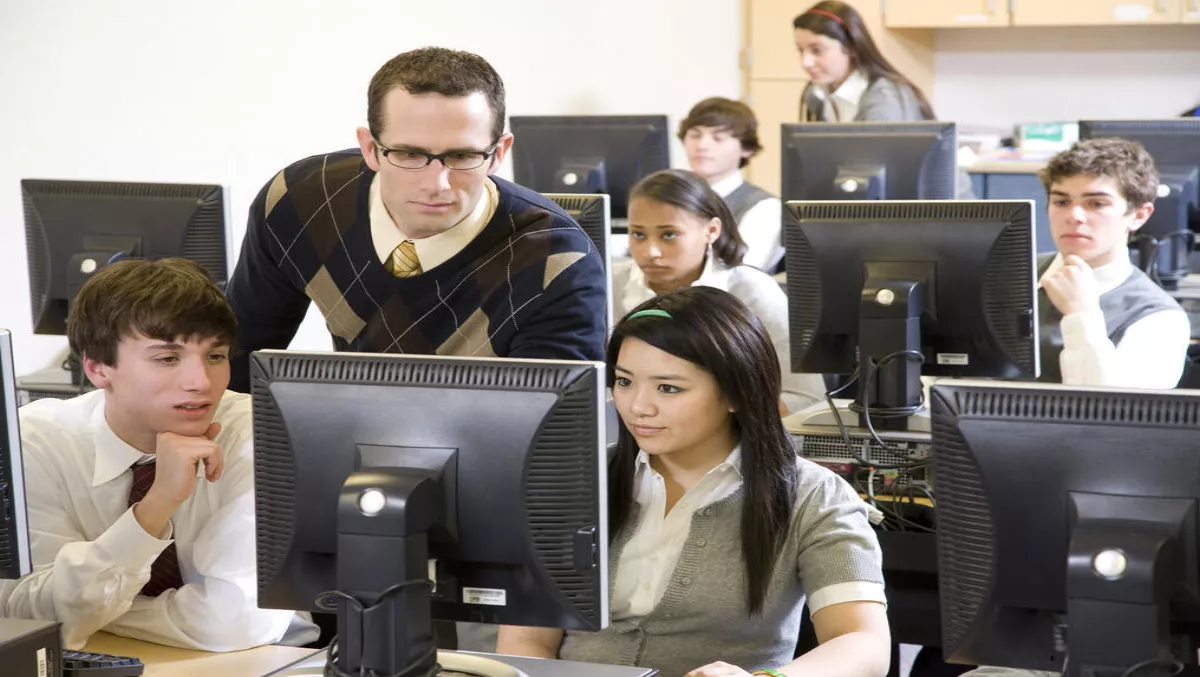 Collaboration keeps digital tech alive at Christchurch schools
FYI, this story is more than a year old
Several Christchurch schools recently found themselves without suitable teachers for their digital technology and electronics classes. A creative solution saw Christchurch Boys High School (CBHS) and Papanui High School join forces with tertiary institute Ara to solve their tech teacher drought.
When its electronics teacher returned to the UK in 2015, Papanui High School advertised worldwide for a replacement but struggled to find a suitable candidate. The school approached Ara and developed a process that enlisted Ara computing tutor Josh Hough to deliver the programme.
The classes are held twice a week at Ara and the school. One class of supervised self-study per week completes the programme.
Feedback from the school and its students has been positive. Not only are students succeeding in the programme, but they are learning about tertiary training options, while getting insights into the industries and even setting up future work experience.
CBHS also struggled to find a suitable digital technology teacher and approached Ara for help.
Richard Webster, CBHS careers advisor, says the increase in demand for the programme this year is proof of its success.
"The student feedback and re-enrolments speak for themselves with 38 out of the 43 opting to select the Level 3 Digital Technologies Computing Course this year."
Hough not only brought specialist computing skills to the table, but also excellent communication and the motivation to go the extra mile to help students succeed. He attended parent interviews and held extra sessions when students needed them.
"I thought Hough did very well running the Year 12 Computer course, especially in regards to his communication with the students, parents and the school and in the coordination of providing time for students to sit the assessments even when they had missed the scheduled times for one reason or another," says Webster.
However, this is not the first successful collaboration between the tertiary and secondary sectors.
Emma West, Ara manager of engagement, says that since the establishment of the Canterbury Tertiary College in 2011 students and schools have been participating in dual enrolment programmes delivered in collaboration with Ara.
"The intention is to ensure that students achieve NCEA level 2 with the ability to make informed decisions about their next steps so that they can make a successful transition from secondary school to tertiary training or into employment."
"Ara welcomes the opportunity to further collaborate with CBHS and Papanui High School to meet the short term student demand for specialist training, and to develop a more long term strategy to supporting schools to build their own capability to delivery this content."
Related stories
Top stories