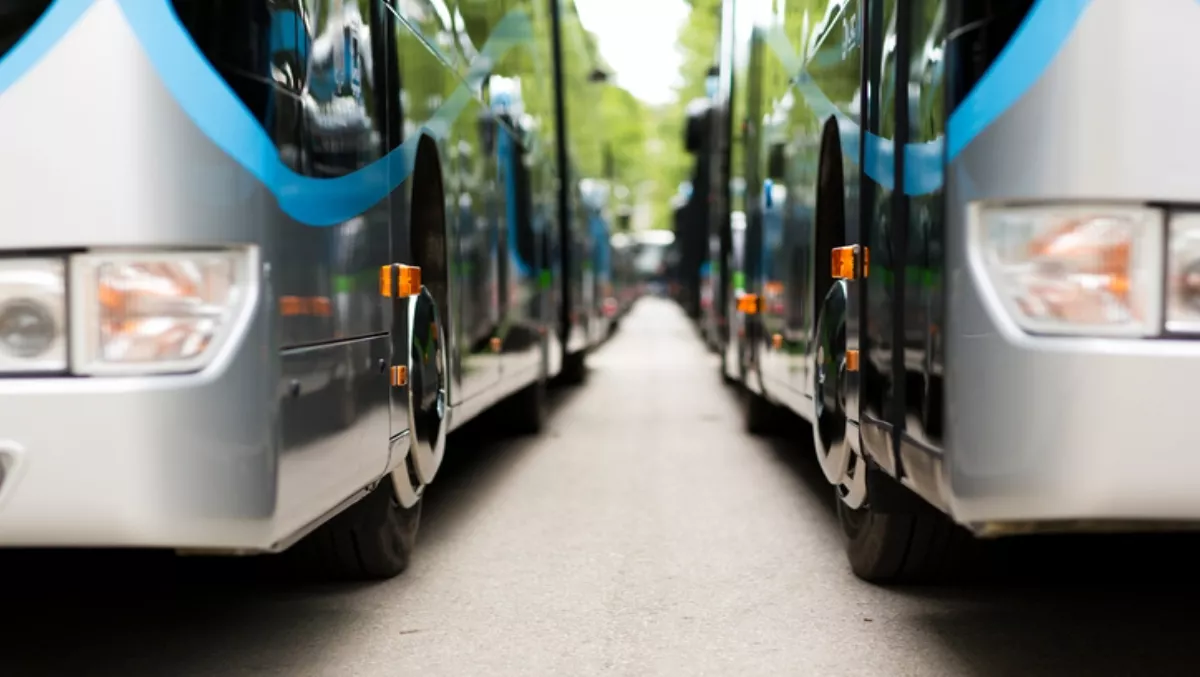 Commuters rejoice: Hamilton transport system gets a tech upgrade
FYI, this story is more than a year old
Bus commuters in Hamilton may have noticed something a bit different at a few bus stops lately with the installation of graphic display signs at five bus stops around town.
These are real-time information display units, also known as eStops, and they update bus information in real time so passengers know exactly how far away their bus is.
Currently, they are at bus stops on Grey Street, Anzac Parade, Lynden Court, Whatawhata Road and The Base.
Hamilton is the first city in New Zealand to trial the display units.
Only a handful of others are in use around the world.
The company behind it is Wellington-based Radiola Smart Transit, part of aerospace technology company Radiola Aerospace.
Richard Thompson Radiola Smart Transit's executive director says while it might not seem like it on the outside, real-time information display units and aerospace technology actually have a lot in common.
Thompson states, "About 10 years ago we saw how the kinds of technology we use in the aerospace industry, such as GPS, precision devices, navigation and tracking, could apply to real-time information (RTI) systems.
"When you boil it down, both are about collecting and analysing huge amounts of information and making precise recommendations for the end user based on that data.
The company's first foray into RTI for public transport came in 2006 when it partnered with Waikato Regional Council, who contract and manage Hamilton's bus services, to upgrade the bus network to take advantage of real-time information, allowing passengers to track bus arrivals via a solar-powered bus stop sign.
Radiola Smart Transit has been running Waikato Regional Council's real-time passenger system for more than 10 years now, also operating and managing the buses' hardware, reporting software and full system maintenance.
The real-time information display units are being trialled as part of the wider upgrade to Hamilton's bus network.
Waikato Regional Council's public transport manager Andrew Wilson says the council is excited to be trialling this new technology.
Wilson states, "Our network improvements are all about making bus travel that much easier for our passengers, and we've had really good feedback on the signs so far. "They've been in place for just over a month and passengers seem to really appreciate having bus arrival times available immediately like this.
Radiola Smart Transit are among only a few companies worldwide working on technology like this.
Radiola partnered with Australian engineering company, Mercury Innovation, to make the real-time information display units that are currently installed around Hamilton.