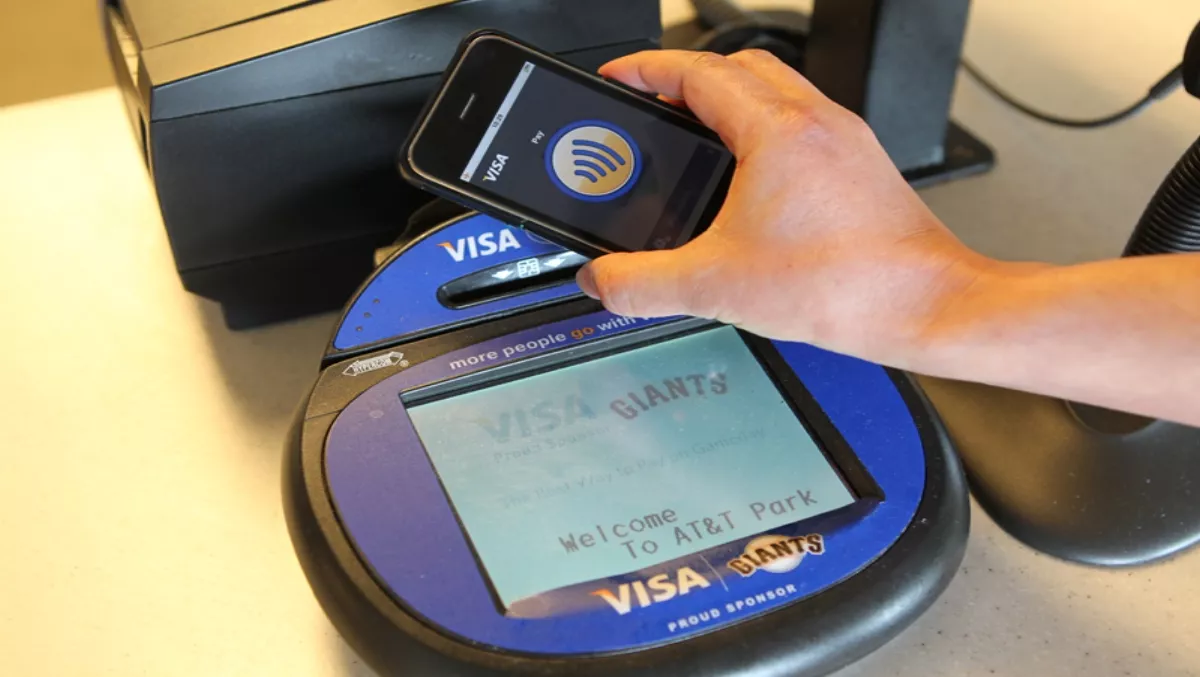 Contactless payments fast becoming 'everyday' for Kiwis
Fri 13 Dec 2013
FYI, this story is more than a year old
New Zealanders are increasingly using contactless cards to pay for purchases under $80, choosing to "wave and go" for everyday shopping such as filling their petrol tank or shopping trolley.
A Kiwi payments survey by global business intelligence provider RFi has found in just six months, awareness of contactless cards has grown to 86 per cent.
Furthermore, ownership is up to 36 per cent, and usage across the country has more than doubled to 18 per cent from seven per cent in May this year.
Younger New Zealanders are more likely to own and use a contactless card – nearly half (45 per cent) of 25 to 34 year olds have a contactless card in their wallet and one in four use their card.
The average value of a consumer's most recent purchase made on a contactless card was NZ$41.30 in November, compared to NZ$47.20 in May, a reflection of the increased volume of payments and the technology being more widely used for smaller everyday purchases.
Caroline Ada, Visa Country Manager, New Zealand and South Pacific, says the rise in contactless card usage is consistent with Visa's figures.
"We're now seeing more than one million Visa payWave transactions a month and that's a significant leap when you consider we were at a standing start in New Zealand this time last year," Ada says.
"It's interesting to see the average purchase value coming down, which is also a sign of more widespread usage.
"Contactless payments are becoming a regular and accepted way for Kiwis to pay, as people experience the speed and convenience of Visa payWave coupled with the technology becoming more common.
"We now have more than 1.5 million Visa payWave cards and more than 12,000 payment terminals around the country."
Taking advantage
Petrol stations and supermarkets are where New Zealanders are taking advantage of the convenience of contactless payments the most, with nearly half (42 per cent) of Kiwis who have used their contactless card paying for fuel or groceries.
Cafes and fast-food outlets have also seen a sharp rise in contactless payments in the past six months, with the technology making it even quicker for New Zealanders to get their coffees and takeaway meals.
The Warehouse is one such retailer seeing the benefits of contactless technology for customers and service staff, particularly during busy shopping periods such as Christmas.
"As part of The Warehouse's multi-million dollar store refurbishment strategy to deliver the optimal shopping experience for our customers, we have introduced contactless payment terminals nationwide in all shopping lanes, for the first time," adds Mark Powell, The Warehouse Group (TW Group) CEO.
"As we head into Christmas, our busiest shopping period, we are already seeing the value they bring by reducing queue time and speeding up the checkout process.
"It is another example of how we are using innovation to ensure a positive shopping experience for our customers and we will be introducing this service in the New Year to Warehouse Stationery Ltd and Noel Leeming Group."
Along with The Warehouse, contactless payments can be made at retailers such as BP, Z Energy, Farmers and Glassons as well as at a growing number of quick service restaurants including SUBWAY.