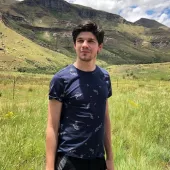 By Jacques-Pierre (JP) Dumas, Reviewer
The Coromandel celebrates the opening of a 'scenic touring loop' for electric vehicles, consisting of five fast charge stations, that link up almost the entire district.
The chargers, which can charge an electric vehicle in about 20 minutes, have been installed at Thames, Tairua, Whitianga, Coromandel Town and Whangamata, thanks to a collaboration between our Council, Powerco, ChargeNet NZ and the Energy Efficiency Conservation Authority.
The latest to open is in Coromandel Town, while the Whangamata charger is due to go live next week.
An official opening will take place at the Coromandel Town charger tomorrow in the Woollams Avenue car park at midday, following which participating electric vehicles (EVs) will take part in the Coromandel Town Christmas Parade through the town centre at 2 pm, including two Teslas, a BMW and Volkswagen e-Golf.
Powerco Chief Executive Nigel Barbour says, with the Coromandel being a popular holiday destination for both New Zealanders and overseas visitors, the loop will provide an important network.
Barbour states, "EVs are undoubtedly the future of domestic transport in New Zealand, they are cheaper, cleaner and quieter to run.
"We also know that the people who live in the Coromandel are passionate about preserving its natural beauty.
"We hope the loop will give locals and visitors alike the confidence to travel around the region by EV, helping safeguard the environment for generations to come.
The first charger in the Coromandel loop was opened in Thames in September 2016, by New Zealand's oldest EV driver Roald Barthow, who was 89 at the time.
The additional four chargers were made possible with funding from the Government's Low Emission Vehicles Contestable Fund, administered by the Energy Efficiency and Conservation Authority, which provided $175,000, half the cost.
The user-pays fast DC charger units provide an 80% charge in 10 to 25 minutes and are able to be accessed via an RFID card, which drivers tap against the charging unit to activate, or via a smartphone app.
Powerco now has 10 public-use fast-charge EV stations connected to its network, in conjunction with ChargeNet NZ.
Powerco has also embraced the technology at its own offices, with a charger onsite and four electric vehicles in its fleet, and a further commitment to having one-third electric by 2019.