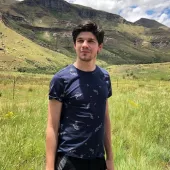 By Jacques-Pierre (JP) Dumas, Reviewer
Infor, a provider of industry-specific cloud applications, today announced it has helped New Zealand Super Rugby team, the Crusaders increase 2017 ticket sales by 10% with the use of Infor CRM and campaign management software.
With a diverse and growing customer base of 120,000, the Crusaders face two key challenges, how to improve the management of its data, and how to more efficiently and effectively communicate with its current and future customers.
The eight-month implementation enabled the Crusaders to leverage Infor CRM software to centralise its customer data, to better segment customers and tailor messaging to communicate more effectively with them, delivering an overall improved customer experience.
Infor director Liam Ryan says, "Sporting organisations have a challenge in managing high levels of member data, and leveraging them in both a compelling and meaningful way.
"We are thrilled the Crusaders has been able to grow its fan base and reduce costs with our software."
"This legendary club is an excellent testament to how any organisation in any industry can harness the power of data to operate more efficiently.
Key results from the implementation include:
An ROI of 7.66 or $7.66 for every $1 invested (outperforming the target ROI of 6).
A reduction of 12% in spending on the 2017 season membership program.
An increase of 10% in 2017 ticket sales.
Crusaders GM Warren Goddard says, "Infor helped us maximise the impact of every interaction through bespoke communications and engagements.
"We can now manage the entire fan journey, and have the competitive advantage by being able to engage with our fans in real time, as the action happens on the field.
The Crusaders are one of the world's most successful non-international professional rugby teams.
They were founded in 1879 and have been playing professionally since 1996.
In 22 years of Super Rugby, the Crusaders have won 8 titles and are the only Super Rugby team to complete a whole season undefeated.