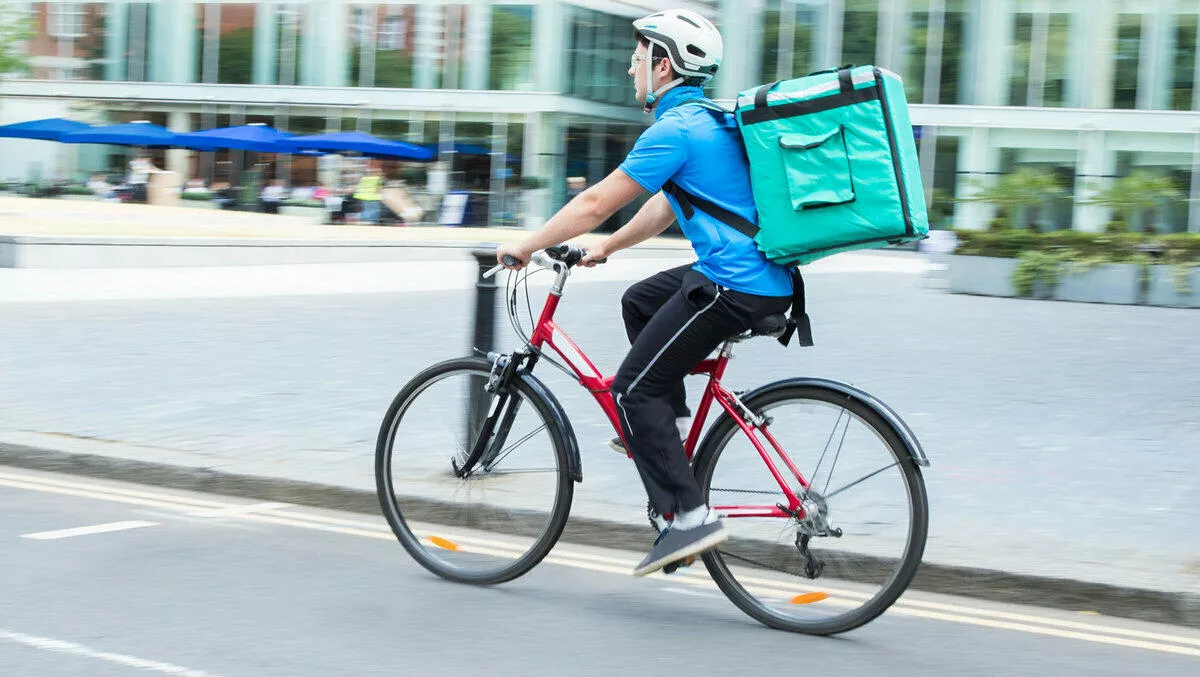 Deliveroo takes rider safety seriously with new advisory panel
FYI, this story is more than a year old
Deliveroo wants to make sure its food delivery riders are safe on the roads, which is why the company has worked with its staff to form a new Rider Advisory Panel that aims to improve rider safety.
The panel includes 10 Deliveroo riders from across the country, who will meet once a month to discuss rider safety and raise awareness about what issues they face on the roads.
During the application phase for the panel, applicants commented on safety concerns such as cycling-friendly infrastructure, access to bike repair and advice on safety equipment, adequate street lighting at night, road safety awareness education for riders, and a reporting system for riders who witness accidents or hazards on the road.
"Riders want to be more involved in initiatives that Deliveroo is working on and areas that directly impact them," says Deliveroo Australia head of operations, Jodi Ingham.
"This is about creating a platform that enables riders to have independent representation and a voice on an issue that is absolutely paramount to both Deliveroo and Deliveroo riders."
More than 130 Deliveroo riders applied to be on the panel. Here are the 10 selected panellists.
Here are the Deliveroo rider advisory panel members and a few panelists' stories:
1. Harshit Ahluwalia, from Sydney, rider since April 2019
Harshit is very excited to be part of the safety advisory panel. He is currently studying Psychology and has decided to tackle the issue of rider safety from a psychological perspective. He wants there to be access to training sessions (in person or via video) from time to time, covering aspects of driving rules and road safety. He believes that riders need to be reminded that their safety is the first priority.
2. Goutham Eede, from Melbourne - rider since December 2018
3. Prashanth Suryapalli, from Melbourne - rider since November 2017
4. Mario da Silva Jnr, from Sydney - rider since April 2019
Mario arrived in Australia about 6 months ago from Brazil to learn English. He immediately began working with Deliveroo. Back home he is a health and safety consultant and would love to use his skills to make riding safer through education.
5. Sheeraz Mohd, from Perth - rider since August 2017
Sheeraz rides with Deliveroo while completing a PhD in cancer research at Curtin Health Innovation Research Institute. He believes rider safety is an important part of the whole delivery process and is passionate about improving safety for his fellow riders.
6. Juan Carlos Guana Delgado, from Melbourne - rider since August 2017
Juan absolutely loves riding with Deliveroo as he fits it around his studies to become a mechanic. His suggestion is to educate the public about being more careful around food delivery riders and two wheelers in general.
7. Calum Brayne, from Sydney, rider since October 2017
Calum has been riding with Deliveroo for two and a half years while he has moved up and down the east coast. His suggestion is pretty simple, educate the riders in proper 'road craft'. Particularly riders on two wheels, this could improve their knowledge of lane positioning and when to slow down. He would like the panel to incorporate basic road safety strategies for newly onboarded riders.
8. Saadullah Kalwar, from Wollongong, rider since August 2018
Saadullah suggests the implementation of a 'safety hotline' as a direct line to Deliveroo during or after an incident. Not to replace 000 but more so as a more immediate line of communication to Deliveroo so riders can notify Deliveroo of safety concerns quickly. He also suggests to implement a reminder to customers to secure their dogs when ordering food (much like Australia Post).
9. Samuel Santos Costa, from Brisbane - rider since June 2018
10. Ave Fauzisar, from Canberra - rider since May 2018.
Related stories
Top stories