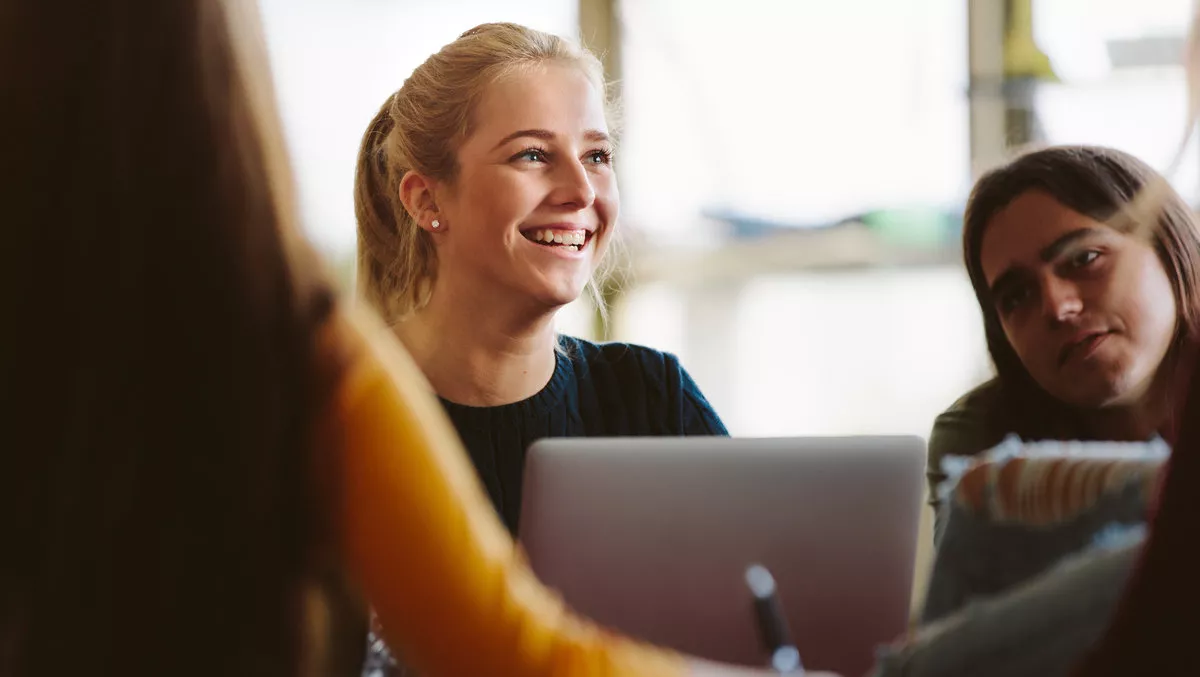 Deloitte and AWS build advanced portal for Tech Girls Movement Foundation
FYI, this story is more than a year old
Deloitte and Amazon Web Services (AWS) have built and hosted a competition portal for the Tech Girls Movement Foundation (TGMF) to encourage more girls in Australia and New Zealand to get into STEM.
TGMF run a STEM Entrepreneurship programme called Search for the Next Tech Girl Superhero (SNTGS).
Through the programme, teams of girls aged 7-17 throughout Australia and New Zealand are tasked with identifying a problem in their local community, researching it, developing a business plan, designing an app, coding an app prototype, and pitching it to key people from the Australian STEM industry.
The winning teams are then invited to travel to Silicon Valley to pitch their ideas to top technology executives and engineers.
TGMF states that the competition was growing and the organisation needed to scale their competition portal in order to improve the process of submitting entries as well as providing the ability for community and industry judges to review entries.
Deloitte and AWS were chosen to provide support for the foundation to build and run their portal for the 2019 competition. This competition portal has four main elements: enrolment, assigning mentors to teams, uploading deliverables for judging, and judging entries with feedback to teams.
TGMF founder and CEO Dr Jenine Beekhuyzen says, "We are delighted with the portal, which has made managing the competition so much easier this year, and the longer term benefits of the portal are priceless really as it gives us scalability - meaning we can extend the competition to reach more school girls across Australia and New Zealand."
She says, "Our research tells us that 78% of students who have participated in SNTGS are more likely to consider a career in STEM, and 69.5% of them are more likely to start their own business after completing our programme. These figures are significant and we are grateful to Deloitte and AWS for their support of TGMF initiatives and programmes."
Beekhuyzen says, "We are passionate about encouraging more girls to get into STEM because our nation's future as a tech leader depends on finding pathways to rebalance gender participation in this critical field! Why? Because we all think differently, and we all have a part to play in solving problems using technology. And that means everyone!"
Deloitte consulting partner Cameron Curtis says, "We were delighted to support the Search for the Next Tech Girl Superhero competition because it teaches girls the technology process the same way we at Deloitte apply it in the real world."
Curtis says, "Often technology programmes only teach an element of the tech process, like coding, which doesn't help when it comes to identifying a problem, exploring solutions, or creating a business plan.
"By automating a lot of the processes, TGMF can now spend more of its time expanding the competition to more schools and teams and so fill the pipeline of women in tech with passionate and well-trained young women. Thats a huge benefit for all organisations including Deloitte."
AWS business development manager for AWS and president of Women@Amazon in Australia and New Zealand, Michelle Hardie, says, "Inspiring and educating the next generation is critical in developing a diverse pipeline of passionate and innovative builders.
"Organisations like Tech Girls Movement Foundation help young Australian and New Zealand girls to develop the skills they need to be the entrepreneurs of the future. AWS has been privileged to build the competition platform, and also to provide mentors and judges for this year's competition."
Related stories
Top stories