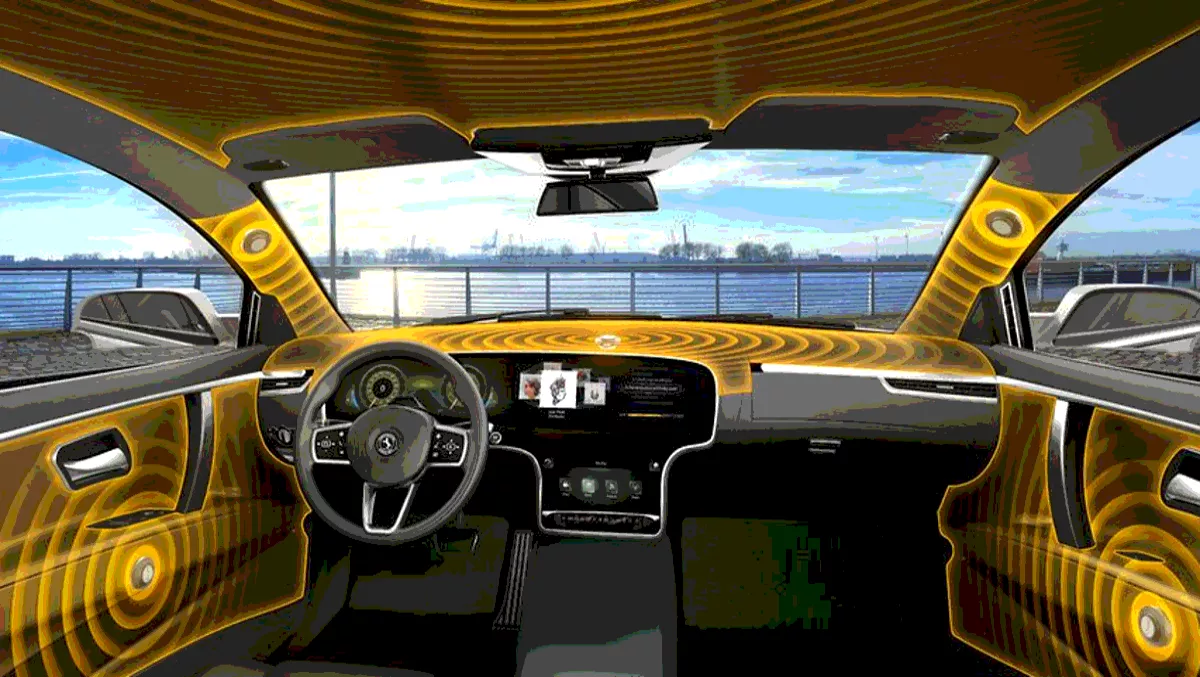 This device will turn your car into a giant boombox
FYI, this story is more than a year old
Inspired by the functional principle of string instruments, Continental aims to reinvent the car audio system.
The technology company is replacing conventional loudspeakers with actuators that create sound by vibrating certain surfaces in the vehicle.
In comparison to conventional speaker technology the speaker-less audio system may bring some advantages: At considerably lower weight, with dramatically reduced box volume and lower electricity consumption, the new Continental solution supposedly delivers excellent acoustics.
Experts such as the renowned Landsberg-based master luthier and graduated physicist Martin Schleske have given the sound system top scores for its performance.
Irrespective of the vehicle segment, drivers' expectations towards car audio systems are usually very high.
This is the reason why current audio systems typically require many speakers to deliver 3D sound via many channels.
From a design point of view, it is not easy to integrate these many point sources.
Johann Hiebl, Continental head of infotainment and connectivity says, "In the age of electric vehicles, car manufacturers are looking for innovative solutions to drastically reduce the weight of their vehicles and gain space for passengers and new technologies.
"On the other hand, design and sound quality may not suffer from this goal, our approach is to treat the car itself as an instrument.
"We use compact actuators to excite suitable surfaces to thus generate a natural, 3D sound experience.
In direct comparison to a conventional high-end vehicle audio system, a speaker-less solution can reduce the system volume by a factor of ten or higher, while bringing down the system weight to a fraction of a speaker solution.
The invisible car audio technology can be integrated into any car model from high-end sedans to small electric vehicles.
The sound waves are generated by compact actuators, which are similar to the core of a conventional speaker.
These transducers consist of a magnet and a coil, which generate micro-vibrations.
However, instead of an oscillating membrane which is part of a current speaker, larger existing components and surfaces in the vehicle are excited by the transducers to radiate the sound.
Specific areas in the vehicle lend themselves to each of the required three main frequency ranges.
In a demo vehicle, Continental is also presenting the scalability of the system by switching between an entry-level low-cost system using three audio channels, a mid system using four to six channels and even a premium solution using up to 12 channels.