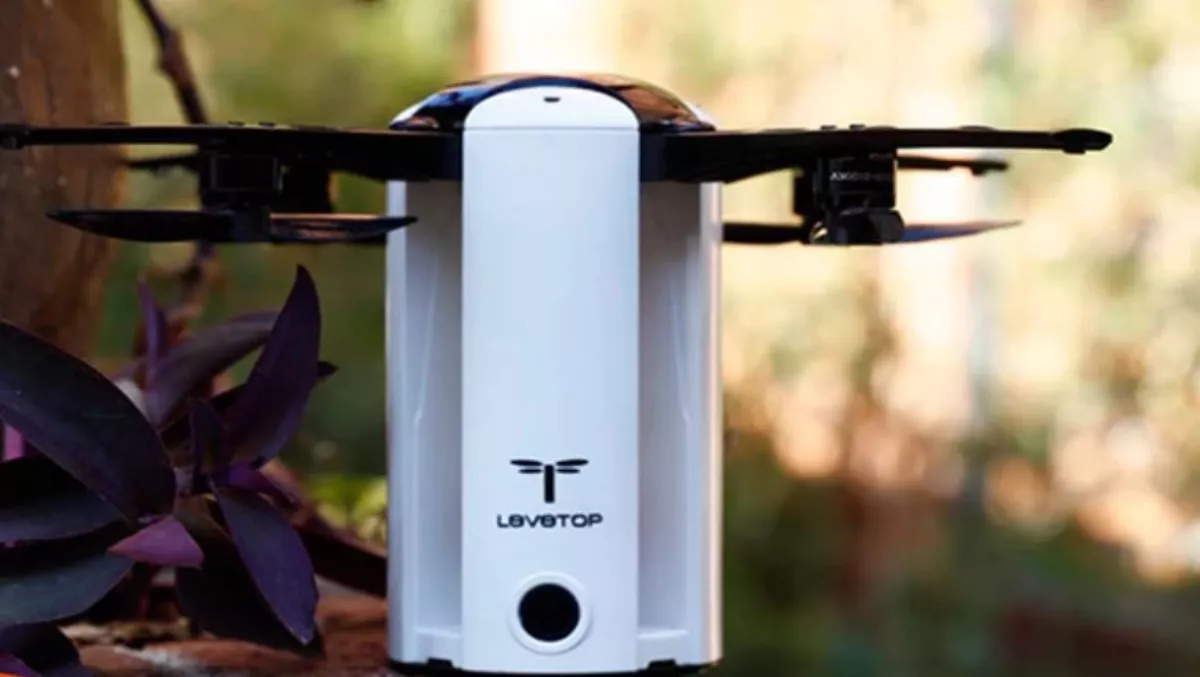 DJI better watch out as a new drone takes the internet by storm
By Jacques-Pierre (JP) Dumas,
Tue 3 Apr 2018
FYI, this story is more than a year old
A brand new form-factor in camera drones will soon be available to consumers worldwide.
Meet LeveTop, a light, simple-to-use, autonomous folding camera drone that's taking Kickstarter by storm.
LeveTop's upcoming T1 model weighs 350 grams, boasts 20-minutes of flight time and a sleek design, ready to take off at a moment's notice.
The smart drone has a unique, patented quadruple foldingthat supposedly allows users to launch the drone with one click on their smartphones and capture high-resolution 1080p photos within seconds.
LeveTop CEO Longway Wang says, "LeveTop was born out of our realisation that while there were many compact drones on the market, there was not a single model that combined the fun and ease of use of a personal drone with the extensive feature set of a professional device.
"LeveTop is designed to deliver on both of those fronts, its foldable design makes it ultra-portable and travel-friendly for any drone enthusiasts."
The LeveTop T1's Kickstarter campaign has already raised over $150,000 within two weeks of launching.
The excitement has already helped the project exceeded its goal by over 600%, with more than 30 days left.
What helps the T1 stand apart among a sea of drone competitors is its use of CMOS camera technology.
Users can get clear photos, completely hands-free.
The T1 is the world's first drone to come with CMOS technology, as they've only been available on professional digital cameras in the past.
It also comes with Motion Controlling technology, which allows users to pilot the drone by simply tilting their smartphones, and Autonomous Object Tracking, which uses GPS and vision positioning during flight mode.
The T1 model will retail for $289, however, Kickstarter supporters can pre-order it at 52% off, at $139.
The T1 will go into production in April 2018 and will ship to backers in June 2018.