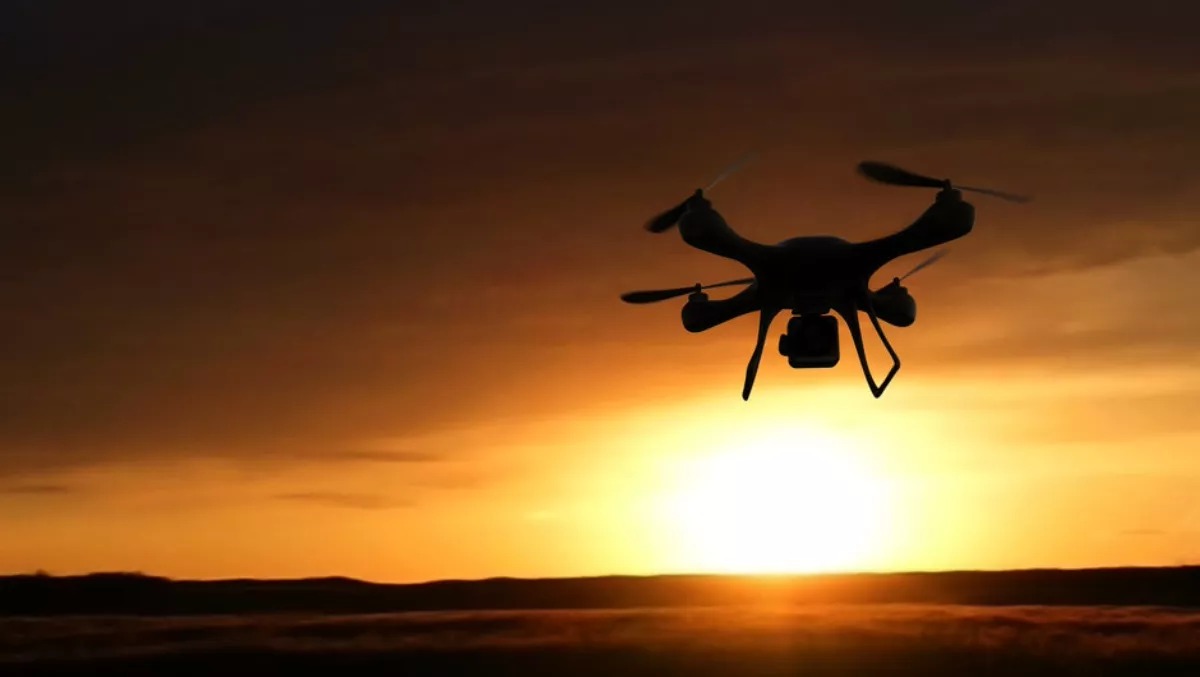 DJI launches new geofencing solution to protect planes from drones
FYI, this story is more than a year old
Recently there has been a spate of 'drone attacks' on airports around the world.
Over Christmas last year, sightings of a drone near a major airport in London saw all the planes grounded, resulting in around 1,000 cancelled flights cancelled and more than 140,000 disgruntled passengers.
And then in January this year, while nowhere near the scale of the London incident, a drone sighting near the Auckland Airport caused delays to a number of flights.
It is mindboggling to think that something so small and inconsequential (in comparison to a passenger aeroplane) could cause so much chaos, but according to the UK Airprox Board, any midair collision, no matter how big, can be disastrous for a plane.
It is this issue that DJI is looking to tackle, after announcing the launch of its Geopatial Environment Online (GEO) 2.0 system, a geofencing system to help protect aircraft and promote safe drone operations.
DJI's GEO 2.0 system creates a detailed three-dimensional "bow tie" safety zone surrounding runway flight paths rather than just simple circles used in earlier geofencing versions.
The new system better reflects the actual safety risk posed in those areas and is more flexible in lower-risk areas, for example by permitting authorised users to conduct inspection activities in locations parallel to runways but not near air traffic. DJI's GEO 2.0 system has been implemented in the United States last year and more recently, in more than two dozen countries across Europe, and now is coming to Asia Pacific.
Specifically, it has gone live across Australia, Bangladesh, Bhutan, Brunei, Cambodia, Hong Kong, India, Indonesia, Japan, Laos, Macau, Malaysia, Mongolia, Myanmar, Nepal, New Zealand, North Korea, Pakistan, Philippines, Singapore, South Korea, Sri Lanka, Thailand and Vietnam.
DJI customers should update their DJI GO 4 flight control app and aircraft firmware to ensure these improvements are implemented.
"DJI is pleased to introduce our new geofencing system to users who operate their drones in the Asia-Pacific region," says DJI Asia Pacific Public Policy head Adam Welsh.
"DJI pioneered geofencing for drones, as well as automatic altitude limitations, obstacle avoidance systems and various other initiatives that promote safe drone operations. Safety remains the top priority for the company as the industry continues to explore new and innovative ways to use drones to enhance their workflow and productivity.
The expansion of geofencing coverage means DJI's GEO 2.0 system will now cover airports across the Asia-Pacific region. GEO 2.0 applies the strictest geofencing restrictions to a 1.2-kilometre-wide rectangle around each airport runway and the three-dimensional flight paths at either end, where aeroplanes ascend and descend.
This "bow-tie" shape opens more areas on the sides of runways to beneficial drone uses, as well as low-altitude areas more than 3 kilometres from the end of a runway, while increasing protection in the locations where traditional aircraft actually fly.
DJI geofencing uses GPS and other navigational satellite signals to automatically help prevent drones from flying near sensitive areas such as airports, prisons, and locations that may raise safety or security concerns.
In certain locations, a DJI drone cannot take off within, or fly into, a geofenced area without special authorisation. Drone pilots with verified DJI accounts can self-unlock some areas if they have necessary approvals from local authorities, but the most critical areas require extra steps from DJI to unlock them.
While DJI's GEO system provides drone users with information that helps them make smart decisions about where and when to fly safely, each drone operator is responsible for ensuring that any specific flight is safely conducted in accordance with applicable regulations, which often differ from one jurisdiction to another.
Related stories
Top stories