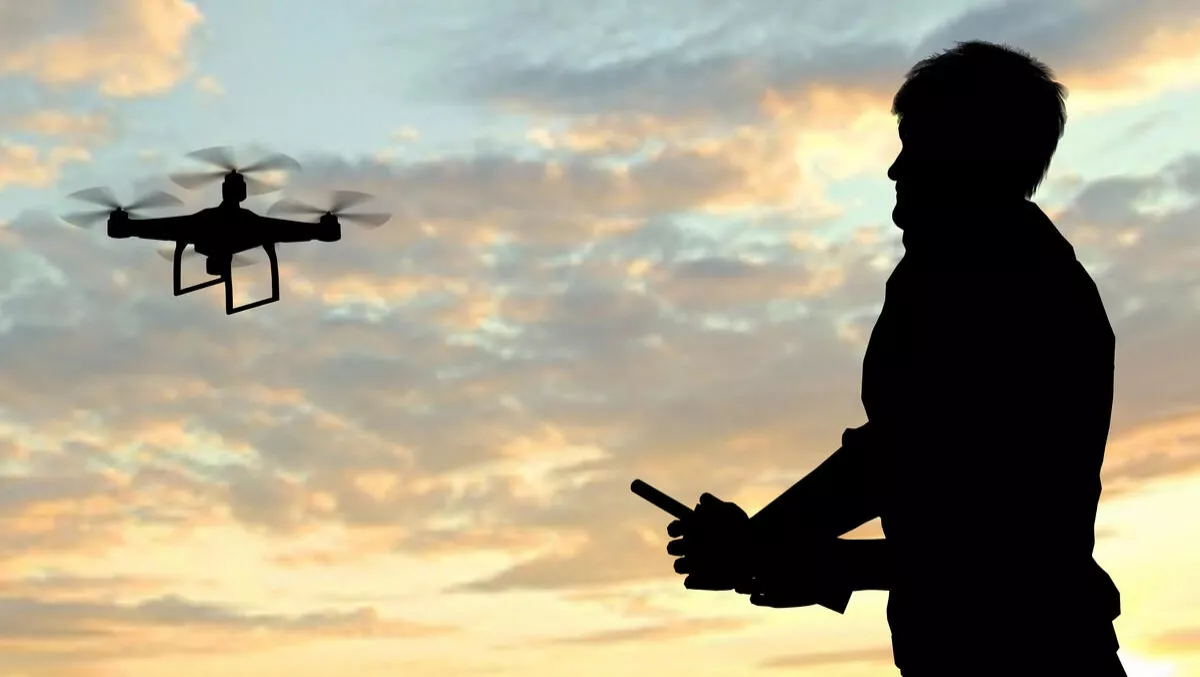 DJI requires drone users to register their machines before flying
FYI, this story is more than a year old
DJI, popular drone making company, is cracking down on unregistered drones.
The company just issued a software update that will require every DJI drone owner, whether they are existing customers or new, to register and/or sign and activate their DJI account. If they update to the latest DJI drone firmware without registering, the drone's flight will be severely limited.
According to the DJI message sent out to customers this week entitled 'DJI Updates Process For Activating Software And Firmware Updates':
"If this activation process is not performed, the aircraft will not have access to the correct geospatial information and flight functions for that region, and its operations will be restricted if you update the upcoming firmware: Live camera streaming will be disabled, and flight will be limited to a 50-meter (164-foot) radius up to 30 meters (98 feet) high."
This is not exactly the end of the world for drone users, and the update doesn't require users to register their drones with local aviation authorities. That is "between you and your conscience" says Adam Lisberg of DJI.
The fact that the FAA's hobbyist drone registration process was struck down this week by the U.S. Court of Appeals for the District of Columbia Circuit is purely coincidence.
The real mover for the change is DJI's newest drone, the super-small, gesture-based Spark, which the company unveiled earlier this week.
The purpose of the updates is to ensure that every drone flier has the most up-to-date information and flight restrictions.
"We're putting out a new version of DJI Go 4 to the whole world, a lot of people are going to be downloading it for the first time... if we want everyone to log in again, now is the time," says Lisberg.
The DJI Go app is available on iOS and Android, and it lets drone owners use their phones to control and fly the drones. That way, the user can fly them without the physical controllers that come with the drones.
For those who've already registered with DJI, they should be entering the same email and password they used when first registered with the company, which is not seeking to collect new info.
The purpose of the activation and updates, DJI contends, is to ensure that every drone flier has the most up-to-date geospatial information and flight restrictions as prescribed by each drone flier's location.
The firmware updates and registration activation will not change geofencing boundaries or flight altitude limits. Unless, of course, you don't activate and update. In that case these things will be influenced.
This is the first time DJI has ever imposed flight restrictions for not registering or activating existing registrations.
Forcing drone owners, really any consumer electronics owners, to register lest they lose device functionality, is a new wrinkle in the manufacturer-consumer relationship. Most appliances work just fine without registration. Certainly connected devices, like an iPhone, work much better with an Apple account, but you could get away without one and still use it as a phone. DJI uses safe and legal flight as a perfectly valid reason for doing this, but limiting flight functionality may seem a bit tyrannical.