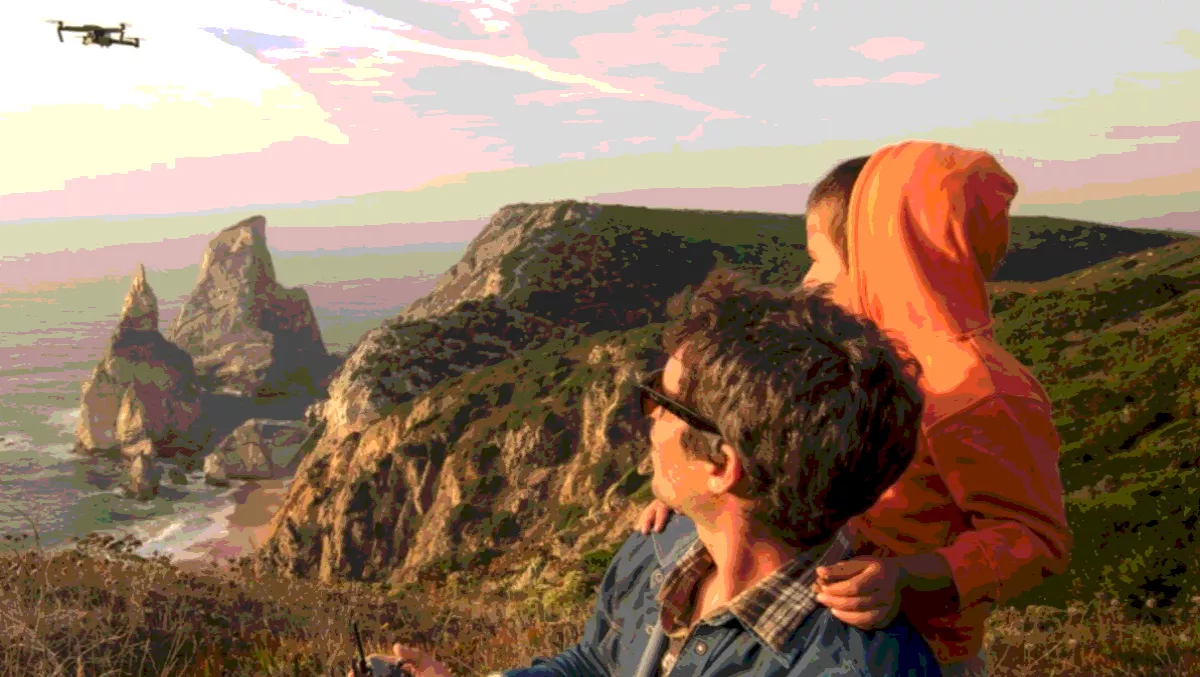 DJI reveals two new drones and the fisheye feature
FYI, this story is more than a year old
DJI has introduced two new drones, the Mavic Pro Platinum and Phantom 4 Pro Obsidian and announced the new 'sphere' mode.
Paul Pan, DJI senior product manager says, "DJI continuously looks for ways to improve its products and introduce new features, many of which are the result of the positive feedback and requests we received from customers around the world.
"Starting with our Osmo Mobile Silver handheld stabiliser, DJI has been expanding its product variations to meet the different lifestyles and needs of consumers, we've done the same with two of the most iconic DJI drone products, the Mavic Pro and Phantom 4 Pro."
"The Spark's newly added 'Sphere' mode will also introduce a new way for people to experience the fun of aerial photography."
The DJI Mavic Pro Platinum takes all of the advanced features of the Mavic Pro and builds on them.
It designed to be ideal for travellers, amateur photographers and outdoor sports enthusiasts.
The new drone has an 11% gain in flight time taking it up 30 minutes.
This coupled with a 60% noise power reduction, makes the Mavic Pro Platinum one of DJI's best portable drone experience yet.
The drone's compact body has been created with a platinum coloured shell.
The increased flight time and quieter operation have been achieved by integrating new electronic speed controllers and freshly designed propellers, which are also compatible with the current Mavic Pro.
The DJI Mavic Pro Platinum aims to be a portable, powerful and easy-to-use camera drone that features a 4K stabilised camera, 7.2 km range.
The DJI Phantom 4 Pro Obsidian has a sleek matte-grey Obsidian colour shell featuring a magnesium, electroplated and anti-fingerprint coated gimbal which requires a higher standard manufacturing technique.
This drone is made for professionals who demand excellence while capturing images and video for a commercial client or documenting a wedding. The Phantom 4 Pro Obsidian has a large one-inch CMOS sensor with a 4K 60fps recording capability to ensure a professional outcome.
The Phantom 4 Pro Obsidian offers intelligent performance and a powerful imaging system for any serious drone photographer.
DJI's sphere mode is coming to the small easy-to-use Spark drone.
With the newly introduced sphere mode in the panorama photo feature, users have more ways to enjoy the Spark and can easily produce a panoramic photo with a fisheye lens effect.
This 'sphere' can then be shared directly to social media sites, some of which already support interactive images.
The new feature will be included in the mobile app and Spark firmware updates.
Related stories
Top stories