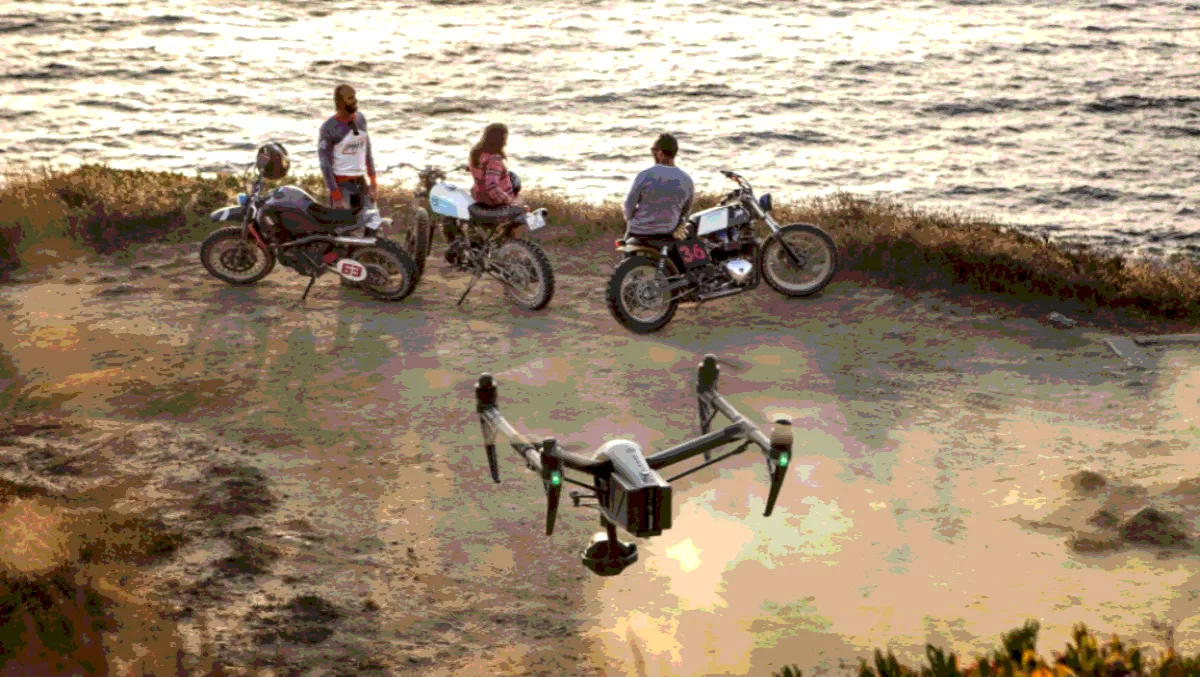 DJI reveals the world's first super-camera optimised for drones
FYI, this story is more than a year old
DJI introduced the Zenmuse X7, the world's first Super 35 digital film camera optimised for aerial cinematography.
Designed to work seamlessly with the DJI Inspire 2 drone, the Zenmuse X7 delivers superior image quality, interchangeable lenses, and a new DJI Cinema Color System for post-production to give film and video enthusiasts more creative freedom.
Paul Pan, DJI senior product manager says, "The Zenmuse X7 offers everything content creators need to make their aerial footage as stunning and vivid as they demand.
"From the large Super 35 sensor to a new mount, lenses, and colour system, the Zenmuse X7 gives cinematographers and professional photographers an unmatched set of tools that work seamlessly with the DJI Inspire 2 drone to capture high-quality footage that is easily integrated into projects shot with industry-leading handheld cameras.
The Zenmuse X7 is equipped with a Super 35 video sensor featuring 14 stops of dynamic range for more detail in low-light conditions.
Its low-noise image capture enhances grading flexibility by preserving details in both highlight and dark areas while enabling a shallow cinematic depth of field.
To meet the rigorous requirements of filmmakers and television production professionals, the Zenmuse X7 captures the highest image resolutions ever for an integrated drone camera.
It is capable of shooting 6K CinemaDNG RAW or 5.2K Apple ProRes at up to 30 FPS, as well as 3.9K CinemaDNG RAW or 2.7K ProRes at up to 59.94 FPS to integrate seamlessly into industry-standard post-production workflows.
The Zenmuse X7 uses a dedicated aerial mount system, the DJI DL-Mount, featuring an ultra-short flange focal distance to carry prime lenses optimally.
Available with focal lengths of 16 mm, 24 mm, 35 mm, and 50 mm, each lens has a maximum aperture of F/2.8 and is crafted out of carbon fibre, making them durable and lightweight for high-performance aerial cinematography with the DJI Inspire 2 drone.
To allow for advanced setting adjustment and fine-tuning, the 16mm lens is equipped with a built-in ND 4 filter, and the 24 mm, 35 mm, and 50 mm lenses feature a mechanical shutter.
Pan continues, "For the Zenmuse X7, we took our colour science to the next level.
"We consulted the world leading authorities in colour science, Technicolor.
"With their guidance, our engineers developed an optimized curve for the X7 allowing more latitude without sacrificing image quality.
The Zenmuse X7 will start shipping in early November 2017.