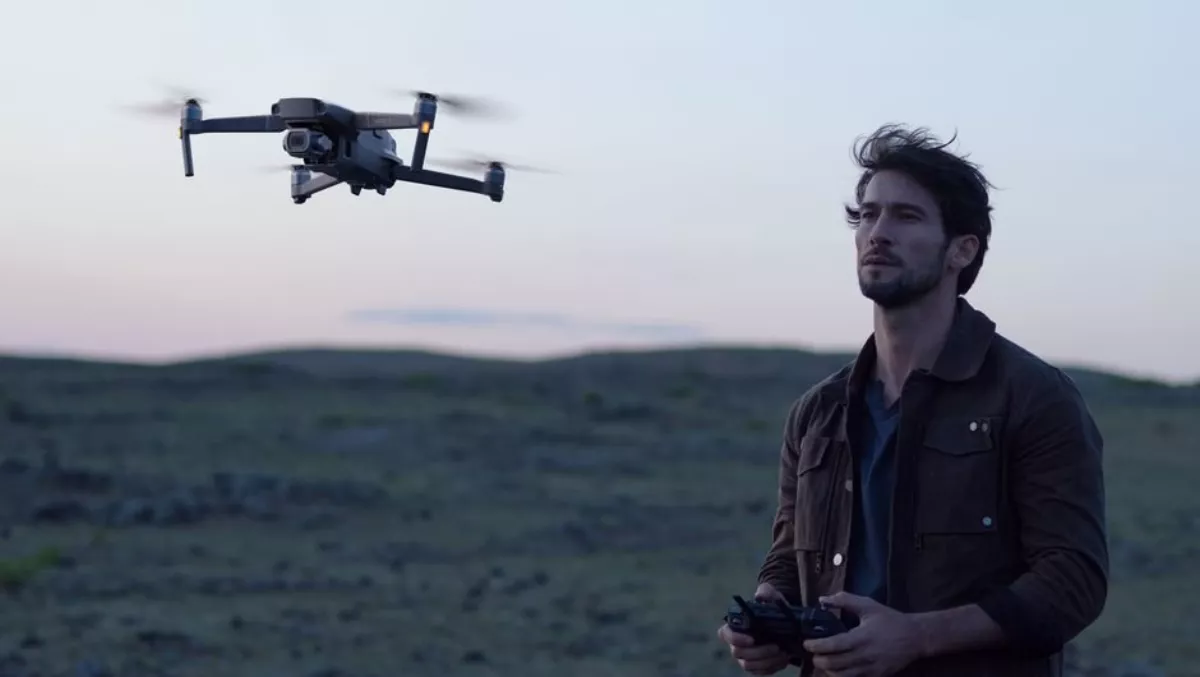 DJI tightens drone no-fly areas around Europe's airports
By Sara Barker,
Thu 21 Feb 2019
FYI, this story is more than a year old
If you're heading to Europe and taking your drones with you, you might want to stay away from Europe's airports if you have any DJI equipment.
DJI has now improved its geofencing around airports in 32 countries around Europe. Many airports have been affected by numerous drone sightings and interferences that have halted all air traffic, so DJI is playing its part to keep those airports safer.
As a result, DJI's GEO system will be revamped to include better geofencing and temporary flight restrictions (TFRs) during major events or natural disasters. TFRs will be based on data from Eurocontrol.
DJI explains more:
"GEO 2.0 creates detailed three-dimensional "bow tie" safety zones surrounding runway flight paths and uses complex polygon shapes around other sensitive facilities, rather than just simple circles used in earlier geofencing versions.
"This applies in the 13 countries covered by DJI's original GEO system, as well as 19 new countries that did not previously have advanced geofencing. The new system better reflects the actual safety risk posed in those areas and is more flexible in lower-risk areas, for example by permitting authorised users to conduct drone activities in locations parallel to runways."
GEO 2.0 will apply its strictest geofencing restrictions to areas 1.2 kilometre rectangle around each runway and the flight paths at either end where planes ascend and descend.
More flexible geofencing restrictions apply to an oval area within 6 kilometres of each runway. This bow tie shape opens more areas on the sides of runways to beneficial drone uses, as well as low-altitude areas more than 3 kilometres from the end of a runway, while increasing protection in the locations where traditional aircraft actually fly.
In certain cases, drone pilots with verified DJI accounts can get special authorisation to fly into a geofenced area, but only if they have genuine reasons and the right approvals.
"The most critical areas require extra steps from DJI to unlock them. DJI has streamlined the approval process so professional drone pilots with authorisation to fly in sensitive locations can receive unlocking codes within 30 minutes by submitting a request online."
GEO 2.0 will apply to countries including Austria, Belgium, Denmark, France, Germany, Ireland, Italy, Luxembourg, the Netherlands, Portugal, Spain, Switzerland, the United Kingdom, Bulgaria, Croatia, Cyprus, Czech Republic, Estonia, Finland, Greece, Hungary, Iceland, Latvia, Liechtenstein, Lithuania, Malta, Norway, Poland, Romania, Slovakia, Slovenia and Sweden.
"DJI is eager to ensure that safety remains the top priority as the European drone industry innovates new ways to use drones in exciting and productive ways," says DJI EMEA's head of policy, Christian Struwe.
"Introducing state-of-the-art safety features in even more countries will help the general public and drone operators alike."
GEO 2.0 will be phased in from late February. DJI customers should update their DJI GO 4 flight control app and aircraft firmware to ensure that they comply with the new rules.
DJI encourages authorities and drone users to share feedback on the existing zones to improve the GEO experience for customers and maintain the safety and security of drone operations.