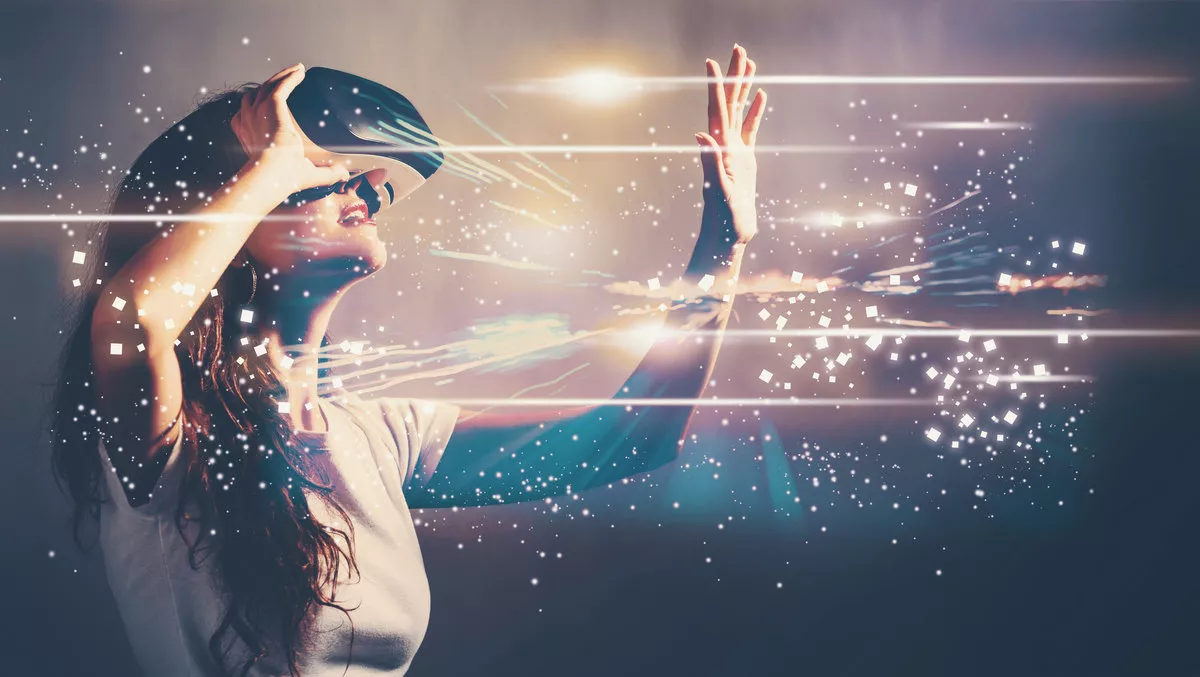 Doctor Who fans: This one's for you
FYI, this story is more than a year old
Lovers of the now iconic Doctor Who TV show have a new opportunity to explore the world in a VR experience, with the release of a new, fully-interactive VR video game scheduled to come out this September.
The game, titled Doctor Who: The Edge of Time, stars Jodie Whittaker, the thirteenth and latest incarnation of the Doctor, and brings the familiar world of aliens, mystery and problem solving to life in a new adventure. Players find themselves in the shoes of the Doctor, and armed with the Sonic Screwdriver, try their hand at solving puzzles, defeating monsters and ultimately restoring balance to the world at large. While the game features an all new adventure and as such new monsters, environments and storylines, players will also pilot the TARDIS and encounter Daleks as well as other known characters from the Doctor Who universe.
Published by PlayStack and developed by immersive entertainment studio Maze Theory, which is led by former Activision and PlayStation employees, the new game will launch on PlayStation VR, Oculus Rift, HTC Vive and Vive Cosmos in September 2019.
Those behind the creation of the TV show and the game boast their excitement at developing the characters and story for VR, and that this burgeoning platform offers a new means of sharing the long enjoyed tales.
BBC Studios head of digital entertainment - games Bradley Crooks, says, "VR is the perfect home for a truly immersive Doctor Who adventure. Fans and newcomers alike will be able experience the universe of Doctor Who like never before, working with the Doctor and facing enemies new and old. Gaming is a key part of the future of Doctor Who and allows us to tell new and exciting stories beyond the TV screen.
"Virtual Reality is unmatched in its ability to transport people to far flung worlds," says PlayStack CEO Harvey Elliott.
"PlayStack has always seen this as the central promise of the technology, and for us there's no better place to take players than the iconic, eccentric, and deeply fascinating world of Doctor Who. We are delighted to be working with Maze Theory and BBC Studios on this flagship VR project, and can't wait for fans to experience the game for themselves," Elliot says.
Maze Theory creative director Marcus Moresby says, "Maze Theory is committed to re-defining storytelling through awesome, innovative and immersive experiences in virtual reality. Doctor Who is an incredibly exciting and timeless franchise with a passionate and committed global fan base. We are looking to give them an entirely new experience; an opportunity to team-up with the Doctor and feel like they are in the show. This of course includes piloting the TARDIS, a dream come true for fans!