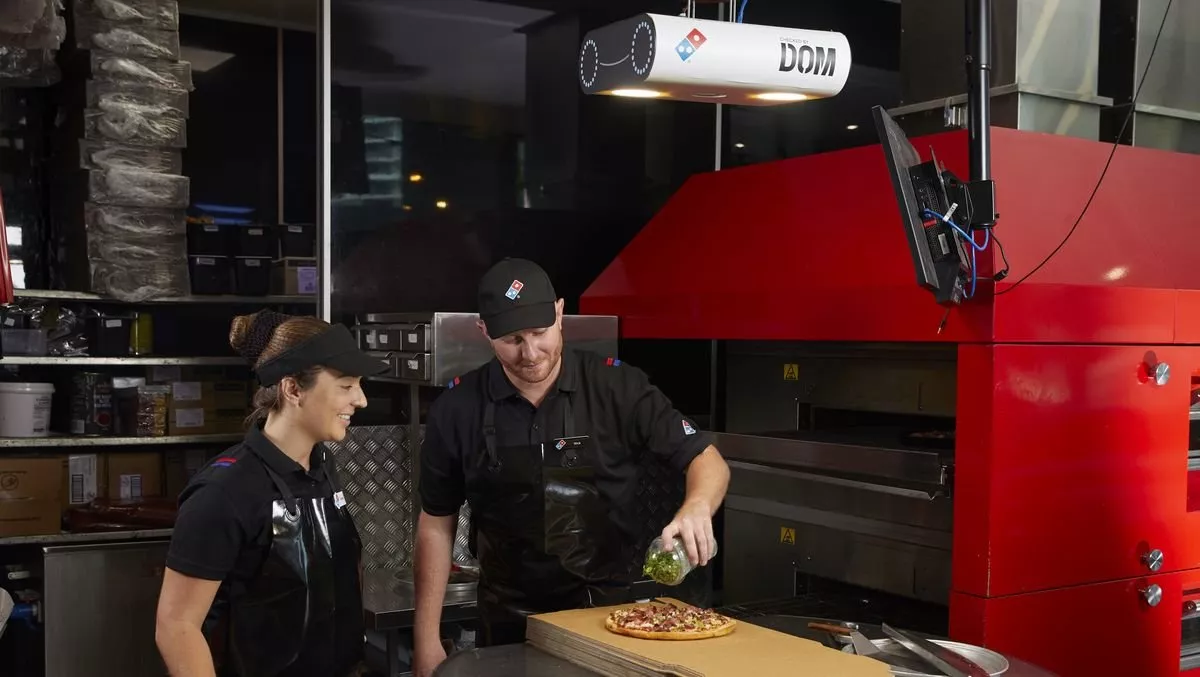 Domino's new smart tech keeps an eye on pizza quality
FYI, this story is more than a year old
The humble pizza can cause rage amongst friends and family if it's not made right. A piece of pineapple on 'your' half of the pizza? Sacrilege!
Some pizza lovers may put this down to a pizza not looking the way it should and a lack of consistency. Whether it's pineapple instead of capsicum, too much cheese, or not enough – getting the balance of toppings right should be straightforward.
FutureFive isn't one to play favourites when it comes to pizza makers, but Domino's is taking its quality control checking to a whole new level, with the help of artificial intelligence.
The company has launched DOM Pizza Checker, which is a smart scanner that sits above the cut bench in the store. According to Domino's, this scanner checks the quality of every pizza to make sure it looks exactly the way it should.
"The reality of a busy store can sometimes mean pizzas go out which are below the high standards our customers expect, and quite frankly, deserve," says Domino's Australia CEO Nick Knight.
"For anyone who has ever been disappointed with their pizza for any reason – maybe there was hardly any pepperoni on it, or not enough cheese – rest assured, we have heard you! And we're
determined to make it right.
The staff who make the pizzas are now being quality checked on how well they make the pizza, ensuring that the pizza is 'made to perfection every time'.
Knight says the technology behind the Pizza Checker is only the first stage of a process that will learn and improve over time.
Eventually, the Pizza Checker will be able to show hungry customers a real-time image of their pizza on the cut bench and if the pizza failed quality checking – resulting in a pizza remake.
"Currently, DOM Pizza Checker can recognise, analyse and grade pizzas based on pizza type, correct toppings and even distribution. It does this by capturing an image of the pizza and using
artificial intelligence to compare this data with a large dataset of correct pizzas, making a quick assessment.
Domino's enlisted the help of tech firm Dragontail Solutions to create the tool. It has been in development for more than two years.
Domino's says it aims to give customers more transparency about their order. DOM Pizza Checker is now operating in all Domino's stores across Australia and New Zealand, checking the quality of every pizza that goes out the door.