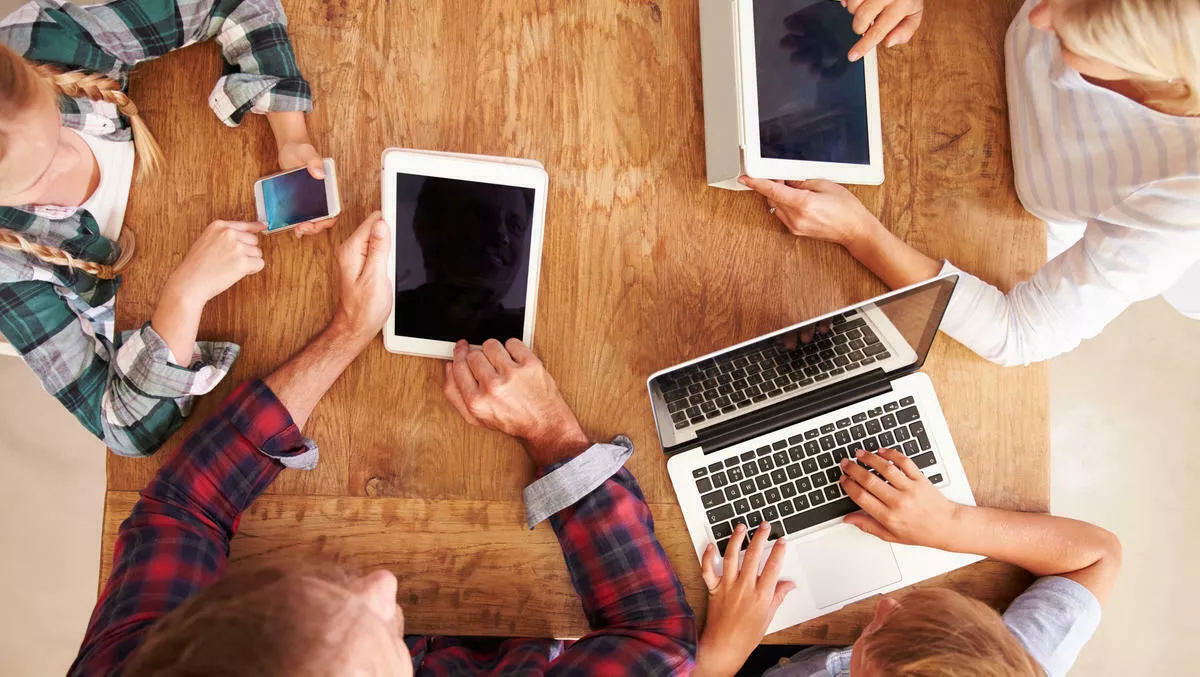 Don't just blame the kids: Parents spend too much time online as well
FYI, this story is more than a year old
While some parents encourage their children to decide for themselves when they've spent enough time on the internet, research has shown that parents are terrible at the same thing.
A global study of parents by Kaspersky found that 52% trust their children to know when enough online time is enough, but 70% admit they also spend too much time online.
Fathers seem to be more trusting of their children to know when to take a break, with nearly three in five (57%) taking this approach, compared to less than half (48%) of mothers.
What's more, 40% of parents don't feel the need to control or oversee their children's online activities or internet usage at all. Kaspersky says this could be a risky strategy as, despite kids' familiarity with online applications and navigating the internet, cyber risks are only a click away.
"Internet and digital services offer kids a wide range of engaging content, and can take hold of their attention for a long time," comments Kaspersky's Marina Titova.
"It must also be remembered that the real world can be even more engaging, especially if parents are ready to invest their time and spend it together with kids, doing joint activities. This time is actually even more important and valuable for families and friends, to connect, create special bonds and share memories.
Along with this approach to their children's online activity, the survey also shows that parents are not restrictive about their own mobile phone habits or the amount of time spent on the internet: 70% admit that they are 'somewhat addicted' to the internet.
Furthermore, 84% of parents admitted that they have used internet connected or mobile devices in front of their child or children at home, and half of parents (51%) have sometimes allowed internet and mobile devices to interrupt a conversation with their children.
So how can parents and children allocate the proper amount of time online? Kaspersky offers these tips:
Show you care by putting down your device at moments when your children need your attention
If you feel your child is spending too much time online, don't rush to put limits in place. Instead discuss it with them calmly, so as not to provoke a negative reaction which could do damage in the long term.
Make leisure time more varied and appealing so your child actively wants to spend time away from their device. This could be trying out a new sport or doing more activities as a family.
Discuss ground rules around social media use and other communications tools, so it does not affect school work or interaction with friends in the real world.
Introduce rules for the whole family, so children don't feel singled out or unfairly restricted in their internet use. This could include no phones at the dinner table, having a curfew on device usage or even leaving devices somewhere else in the house at bedtime.