Don't know where to eat? Blockchain for foodies aims to help
Mon, 9th Oct 2017
FYI, this story is more than a year old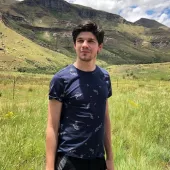 By Jacques-Pierre (JP) Dumas, Reviewer
Munchee, a popular food review mobile app, has announced a new platform that looks to disrupt sites like Yelp and Google Places by introducing an immutable blockchain ledger for food reviews.
The company has also announced a new peer review system that uses machine learning to match submitted reviews with credible reviewers to make the entire process unbiased, ensuring the integrity of all food and restaurant reviews on their platform.
The Munchee app is actually a food review application and social network for individual restaurant dishes.
It allows users to search for nearby food dishes based upon what they want to eat.
One of the issues they are solving is that: even though a restaurant might be 3.5 stars overall, they might make a few 5-star dishes, which users would never know about because they would assume the restaurant is just average overall.
Munchee is implementing the blockchain to bring 'honesty' to their review system.
The problems they are directly addressing are with review sites like Yelp or Google Places and, specifically, how these sites allow:
Anyone to sign up and add reviews that are not peer-reviewed.
These hosting platforms can technically change or remove reviews that don't align with their interest, like un-paying customers.
Customers could also be paying to remove reviews, which is deceptive for the consumer.
If a restaurant makes a 5-star dish but is only rated 3.5 stars overall, chances are no one will try it.
By introducing a blockchain platform for their reviews, they are creating a trustable system that helps their users reliably find what's good to eat nearby.
That combined with machine learning and a comprehensive peer review process means there is inherent fairness with each post.
Munchee is also introducing a rewards platform that allows influencers on their platform to earn tokens which can be redeemed for restaurant promotions, delivery food, or even actual money.
Users can also create their own food collections and "Pin" down favourite dishes.
You can see Munchee in action here: