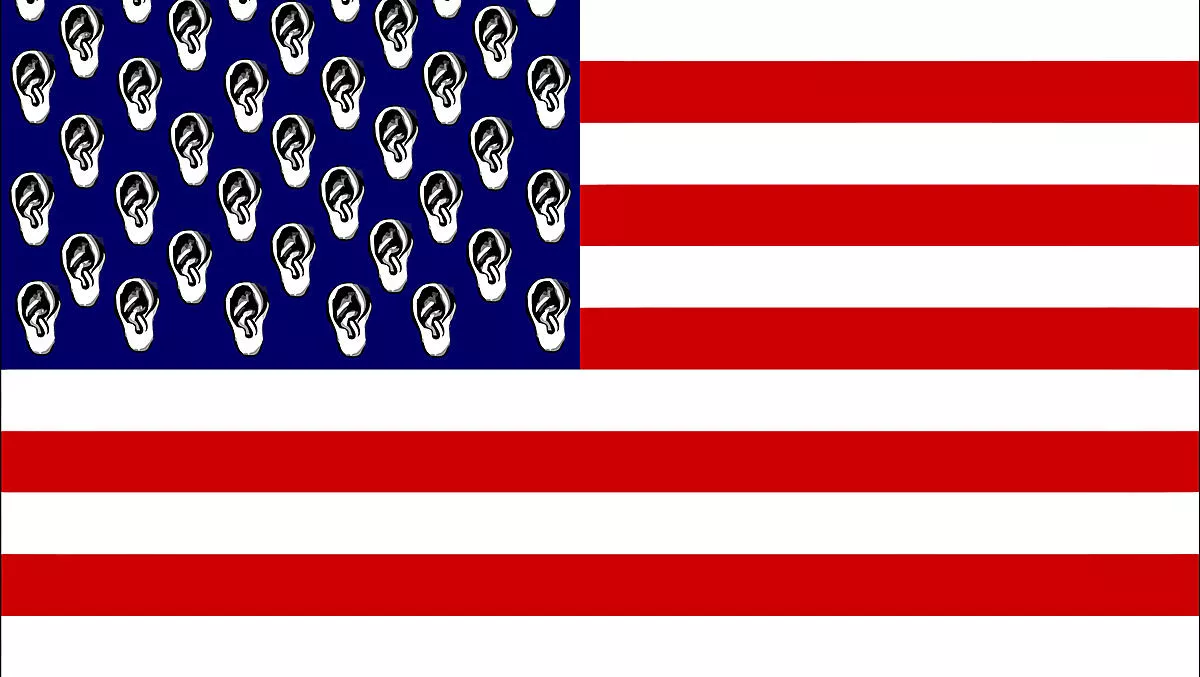 Dotcom: "We'll close one of the Five Eyes…"
By Contributor,
Tue 16 Sep 2014
FYI, this story is more than a year old
Met with rapturous applause from a jam-packed Auckland Town Hall, Kim Dotcom's 'Moment of Truth' event last night has sent shockwaves across the country.
Accompanied on stage by Internet Party leader Laila Harre, US journalist Glenn Greenwald and lawyer Robert Amsterdam, the group were joined by whistleblowers Edward Snowden and Julian Assange via video link.
Dismissing Key's comments that the event was designed to hijack the upcoming election, journalist Greenwald got the ball rolling, saying the event was scheduled to reflect a time when "the citizenry is most engaged."
Addressing the audience following a standing ovation, Snowden then claimed Kiwis are being watched by government agencies, laying down a challenge to the public in the process.
"When metadata is collected by any arm of government without suspicion that's a violation of human rights," he said.
"Maybe the people of New Zealand think that's appropriate, maybe they think that they want to sacrifice a certain measure of their liberty and say it's okay if the Government watches me, I'm concerned about terrorism, I'm concerned about foreign threats.
"The GCSB not only uses XKEYSCORE - they've contributed to it's development."
Joining Snowden via video link, Assange claimed that because New Zealand is part of the now infamous Five Eyes Alliance, it's "easy to become confused as to what that means."
"It is not an alliance of nations," he told the crowd. "It is an alliance of intelligence agencies operating within those five nations. It is often presented as if those five nations have come together."
Assange claimed the level of mass surveillance has reached the level where it must "inevitably affect the structure of society", before adding: "If we look at simply the scale of the activity, we now have a situation where every single person who has access to the internet is being affected.
"Sometimes we think a claim about a general phenomena is a claim about the air, or the sky - so general that we cannot be affected by it.
"Stalin once said that one man's death is a tragedy but the death of a million is a statistic. But I have been one of those people - a target of the NSA."
Claiming to have been individually targeted, along with Dotcom in New Zealand, Assange branded Five Eyes a "radical extremist project", prompting Dotcom to add: "We'll close one of the Five Eyes. That's our goal."