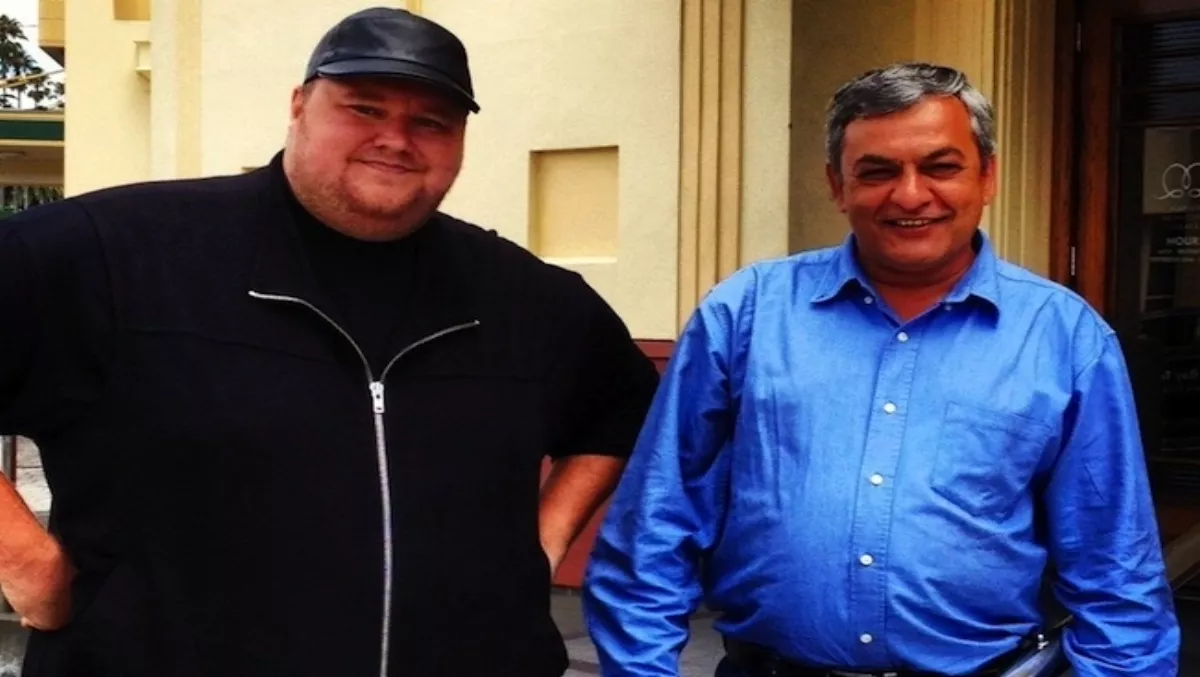 Dotcom's Internet Party beckons for resigning Mega CEO...
Fri 24 Jan 14
FYI, this story is more than a year old
Mega CEO Vikram Kumar has resigned from his post to join forces with Kim Dotcom's newly created Internet Party.
The move, announced via Kumar's official blog post, will be on the management side but details still need to be worked out.
"The Internet, and more broadly technology, is causing big shifts in our economic, social, cultural, and environmental opportunities and challenges," Kumar says.
"Governance and politics are not immune from this big shift. The pace and impact of change can be slowed but not change itself.
"As a country, New Zealand can embrace and leverage technology-enabled change or try and fight it for as long as possible, such as the UK and USA tried with Red Flag laws in unsuccessfully holding back "horseless carriages".
"Like it or not, the relationship between the State and its people will change hugely and is already changing."
Kumar believes that such complexity arises from the impact and speed of change varying across the different roles people play simultaneously in relation to the State.
These roles include being subjects of the State; service recipients; doing business with the government; holding the government to account; and voting.
"The opportunity for New Zealand is to be a world leader in using the Internet to lead that change, to build a sense of excitement about our future," he adds.
Experience…
An industry stalwart, Kumar believes five years of working for a central agency in government has taught him the virtues and benefits of openness, evidence-based policy making, and a systems approach.
Experience with start-ups has emphasised speed, agility, and data while working for big corporates included the big picture, strategy, and leadership for Kumar.
"For me, the process of making the Internet Party's policies, in an inclusive and engaging manner, is as important as the policies themselves," he adds.
"I'm also comfortable with taking a concept to market and scaling it rapidly while staying true to the original vision.
"What I'm clear about is that I'm not going to put my hand up to be a candidate for the party. This is a career hiatus rather than a career shift.
"My initial perspective is to look at the Internet Party as a start-up and therefore my role will be to do whatever needs doing.
"Thankfully, resigning from Mega takes immediate effect so I can get started fairly quickly."
Mega future…
Following the move, Kumar insists it is a clean break from Mega and after a "terrific first year, the company is in great hands for its own big leap forward in its second year."