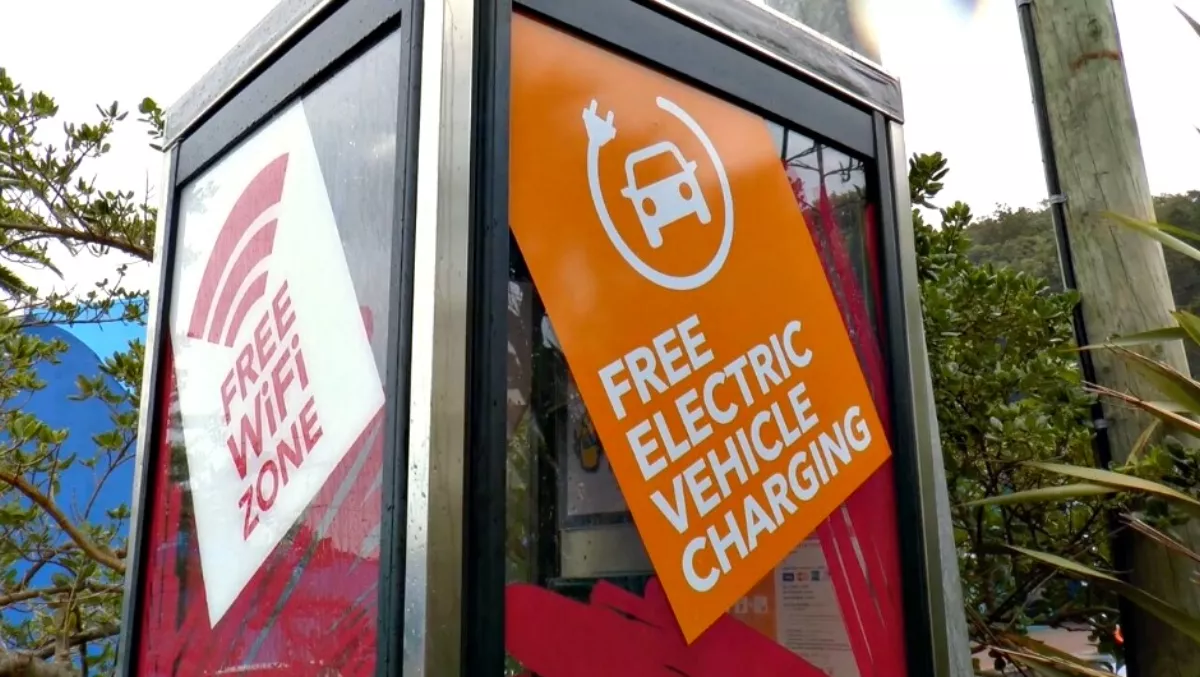 Drive an electric vehicle? Spark NZ has got your back
By Catherine Knowles,
Thu 18 Feb 2016
FYI, this story is more than a year old
Spark has turned phone boxes near Auckland into Electric Vehicle (EV) chargers, and dubbed the boxes 'Spark Plugs'.
Spark Plugs give electric vehicle drivers the ability to 'top-up' their car batteries at selected phone boxes, extending their car's range and combating 'range anxiety' - the fear that you won't be able to reach your destination, one of the main obstacles to widespread adoption of electric vehicles.
The boxes will help make planning long distance trips easier, with more places to plug in and recharge along the way, according to Spark.
Rod Snodgrass, Spark Ventures CEO, says, "Using our lovely phone boxes as top-up charging stations is an incredibly innovative and modest idea, and yet another way to breathe new life into the humble phone box which has a reputation of being a bit out of date.
"More than a thousand of them are now WiFi hotspots too, which was another Australasian first, so they're quickly becoming a kind of 'digital Swiss army knife'."
Five phone boxes near Auckland are part of the Spark Plugs pilot, with three already converted and operational at:
Waiwera Road, by the Waiwera Thermal Resort
Waitakaruru Country Store car park, Waitakaruru, State Highway 25
Prescotts Garages, Kopu-Hikuai Road, Hikuai, State Highway 25A
Two more will be coming online shortly:
Waipu Pharmacy, The Centre, Waipu
Wellsford – either at the Memorial Park or at another site on SH1, depending on consents
They will also be listed on Plugshare – a crowdsourcing app that plots charging stations all over the world. The pilot will run through to the end of April 2016, and if it's successful, Spark will look at expanding the network, provided the necessary permissions and consents are obtained.
Snodgrass says, "This piece of Kiwi ingenuity is another part of Spark's commitment to New Zealand. As the number of electric vehicles rises we imagine the possibility of a network of EV chargers all around the country, connected to thousands of public phone boxes, helping unleash the incredible potential of the electric vehicle community.
"We are proud to be playing a small part in the growing electric vehicle movement in New Zealand – every little bit makes a difference to our future. Electric vehicle drivers justifiably feel good about doing their bit for the environment, and we want to help that feeling last a little longer."