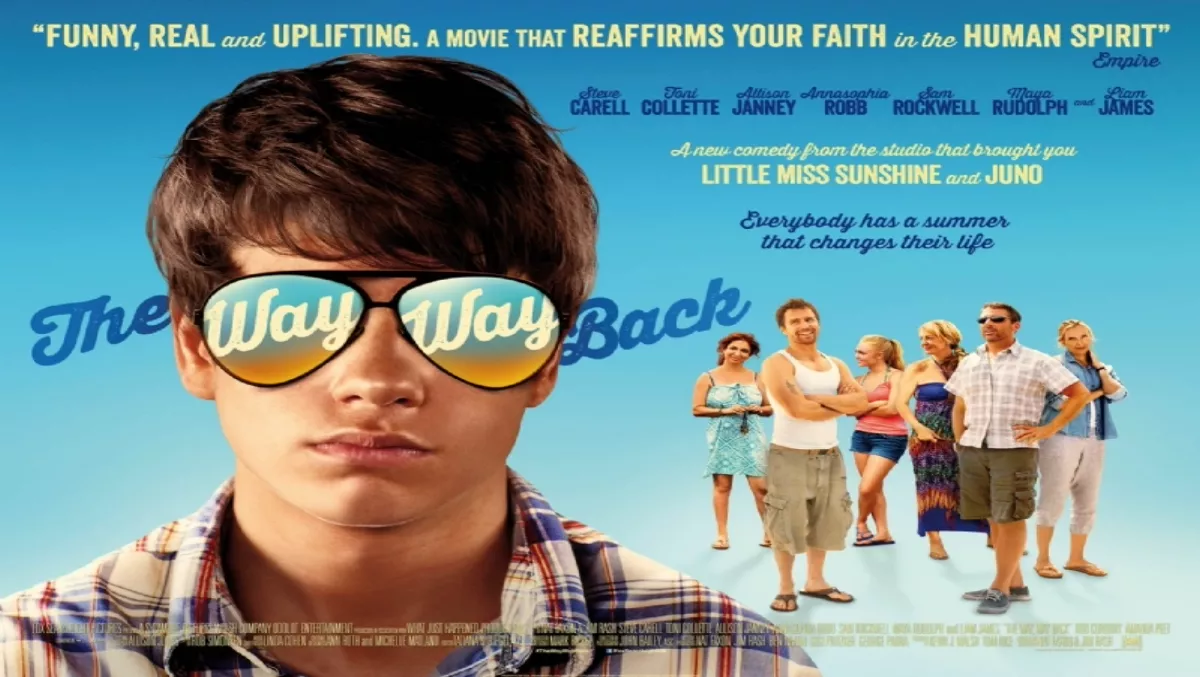 DVD review: The Way Way Back
By Shannon Williams,
22 May 2014
FYI, this story is more than a year old
The Way Way Back is a 2013 coming-of-age film, written and directed by Nat Faxon and Jim Rash in their directorial debut.
Starring Liam James, Toni Collette, Steve Carell, Allison Janney, AnnaSophia Robb, Amanda Peet and Sam Rockwell.
14-year-old Duncan (James) reluctantly goes on summer vacation to a beach house in a small seaside town with his mother Pam (Collette), her douchebag boyfriend Trent (Carell) and Trent's daughter Steph.
After arriving at the beach house, they are greeted by the neighbours, hard-drinking Betty (hilarious Allison Janney), her children, Susanna (Robb) and Peter, and married couple Kip and Joan (Peet).
Trent is emotionally abusive towards Duncan, always making him feel worthless, and we watch as his mother doesn't seem to notice. Unhappy in their vacation home, Duncan goes for bike rides and eventually comes across a water park, we he is taken in by Owen (Rockwell), the park's manager.
Owen takes Duncan under his wing and shows him around the park. After feeling so alone with his mother, Trent and Trent's daughter, Duncan forms a deep bond with Owen and the rest of the park's employees, feeling like he is part of the water park family.
In contrast to the way Trent made him feel, Duncan becomes confident, assured and happy.
The film follows the typical coming-of-age plotline, and James plays Duncan with a good level of anguish and apathy that is apparent in most 14-year-old boys.
The problem with the movie however is that it just doesn't go deep enough. Carell's character is not quite mean enough for you to hate him more than just a bit, Colette's character isn't emotionally detached from Duncan enough to make you feel completely sorry for Duncan, and Duncan himself is not quite enough broken down for his growth into manhood (if that's what the goal was) to be a big deal. The storyline was not pushed far enough, and the actors didn't push themselves enough either.
In saying that, the chemistry between Rockwell and James was good. Rockwell is never short than amazing in most of his films so I was really happy to see his face on screen.
I was quite disappointed in Collette though because I usually love her, but like I said there was just something missing. Janney was hilarious as usual and it would have been a rather boring film if she wasn't in it being all inappropriate and drunk.
I had heard great things of this film so I don't know if maybe my expectations were too high. It was by no means a bad film but it just wasn't as good as I was hoping.
Score: 3/5