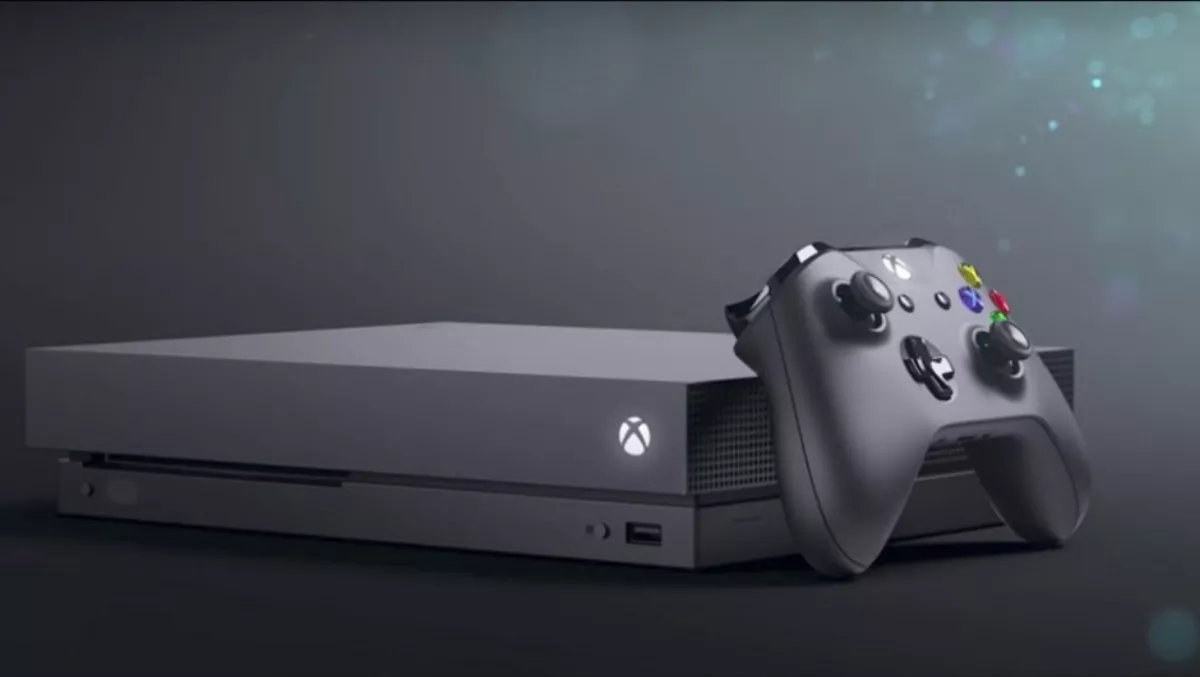 E3 2017: Microsoft announces the Xbox One X console plus reveals Forza 7 and more
By Damian Seeto,
12 Jun 2017
FYI, this story is more than a year old
Microsoft held its E3 2017 press conference earlier today and a ton of new things were revealed. The biggest is the announcement for the Xbox One X. The Xbox One X is the real name for the Project Scorpio console. It will be the world's most powerful console allowing you to play games at 4K resolution at 60fps. You can also get to play UHD 4K Blu-ray discs. If you live in New Zealand, the price of the new console is $749 NZD. It has a release date of November 7th, 2017. You can see an image of the console above. It is smaller than the Xbox One S console. Another cool announcement is the fact that the Xbox One will soon be able to play original Xbox video games. Yes, Xbox video games will be backwards compatible later this year! The first Xbox game that will be compatible is Crimson Skies. On the actual gaming front, gamers can look forward to Forza Motorsport 7 on Xbox One and Windows 10. The game will have Porshe and lots of other exotic cars. The release date for the game is October 3rd, 2017. Two other exclusives announced today were Cuphead plus Ori and the Will of the Wasps. We got a release date for Crackdown 3 which is out on November 7th, 2017 and stars none other than Terry Crews. Rare's Sea of Thieves was announced to be out sometime in early 2018. Aside from exclusives, some new third party video games were also announced. This includes 2D fighter Dragon Ball FighterZ, Life is Strange: Before the Storm, Assassin's Creed Origins and BioWare's new IP called Anthem. The rest of 2017 and 2018 will have loads of games for you to play on the Xbox platform. 4K TV owners will be happy too since the Xbox One X will make several games look better.