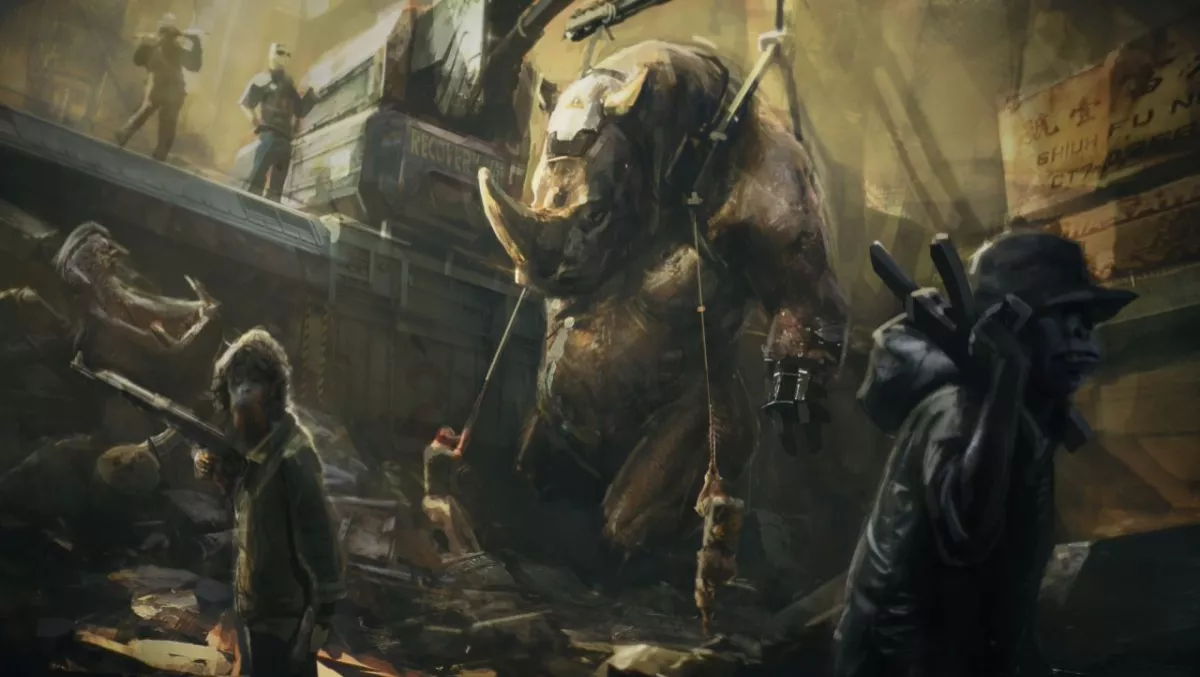 E3 2017: Ubisoft impresses with Beyond Good and Evil 2 and other new announcements
By Damian Seeto,
Tue 13 Jun 2017
FYI, this story is more than a year old
Ubisoft had a decent showing at E3 2017 this year with announcements that included Beyond Good and Evil 2 and a special Nintendo Switch exclusive. Beyond Good and Evil 2 was revealed and it will actually be a prequel to the original game. Even though no gameplay footage was shown, a big cinematic trailer was revealed. The game will have a diverse cast full of multicultural characters and many alien species. It could be a title to watch out for. Another new game announced was Mario + Rabbids Kingdom Battle. This is a unique Nintendo Switch exclusive where the characters from the Mario franchise team up with the Rabbids. They have to defend the kingdom from being invaded. What makes the game unique is that it is a tactical RPG. It has gameplay that XCOM fans might like. You can expect to play the game on August 29th, 2017. The last big new game announced was Skull & Bones. This is a new IP where you can take part in pirate style navy battles. It is an online video game where you have to battle against other players and teams. Fans of Assassin's Creed's navy battles will love this. The game is due out for PC, PS4 and Xbox One in late 2018. The Crew 2 was revealed too, and it looks bigger and better than its predecessor. In the sequel, you can fly a plane or ride on a speedboat. Not to mention you can ride many off-road vehicles that even include dirtbikes. It could be more fun that the 2014 original. The game is out in early 2018 for PC, PS4 and Xbox One. Fans of Winter sports will want to get the new Steep DLC. Steep is getting an expansion this December that will feature many sports from the 2018 Winter Olympics. It's a chance for you to gear yourself up until the actual event starts in February 2018. The rest of the event featured impressive trailers for already announced games such as Far Cry 5, South Park: The Fractured But Whole and Assassin's Creed: Origins. Overall, Ubisoft had a decent showing this year although hopefully next year we finally see a new Splinter Cell or Prince of Persia game!