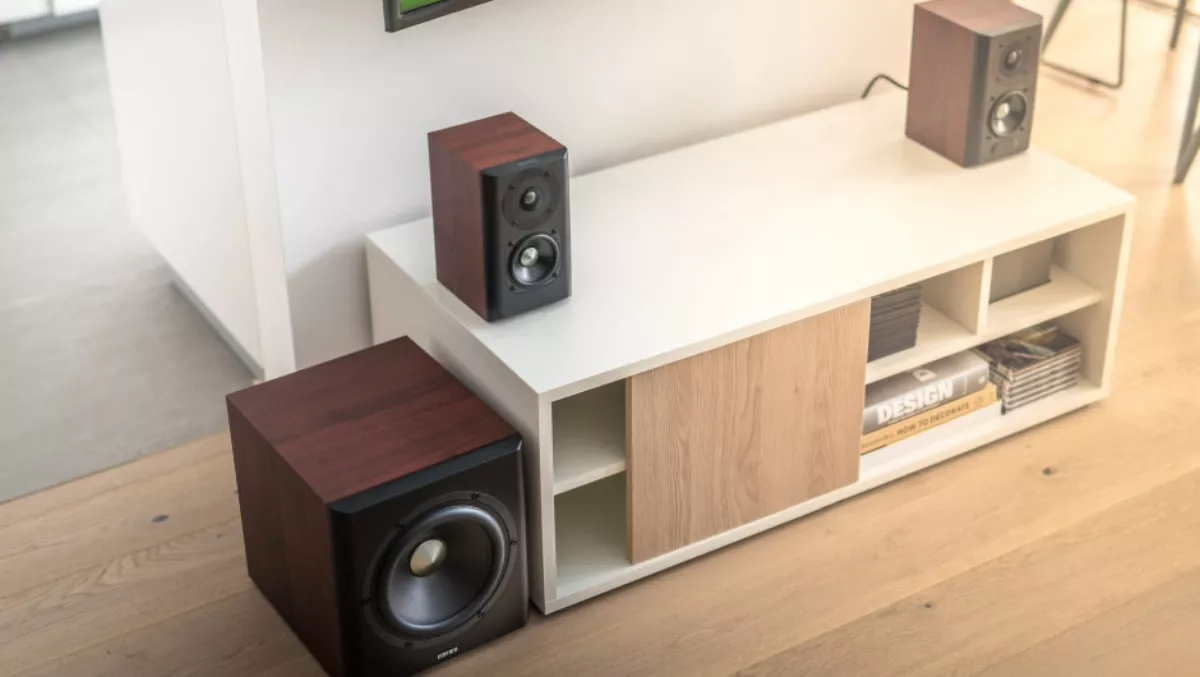 Edifier pumps up the volume with the S350DB
By Sara Barker,
Wed 3 Oct 2018
FYI, this story is more than a year old
There's a new home entertainment speaker on the market and its name is Edifier S350DB – but don't be discouraged from the simple name, as apparently it packs a punch.
The S350DB is what Edifier calls a bookshelf speaker set, which features two speakers packed with titanium dome tweeters and an eight-inch subwoofer.
According to Edifier, some speaker systems compensate for small sound through their subwoofer, but the S350DB doesn't need to rely on the sub alone.
Because the small speakers contain 3/4 inch titanium dome tweeters, they help to produce clear sound at all volumes. The sub complements the tweeters by adding a side panel bass reflex port.
This, according to Edifier, allows it to "grab those deep lows and roll out the most satisfying rumble. Whatever atmosphere you are creating, connecting the subwoofer will undoubtedly create the most realistic sound experience".
Dynamic range control manages treble, bass and volume that removes any harsh sounds, boost quieter sounds, and create what Edify calls a 'premium listening experience'.
Connectivity-wise the S350DB features numerous ways to hook up pretty much any device. There's AUZ, Bluetooth, optical cord, coaxial, and RCA inputs.
"Edifier make it easy for you to sit back and relax into your favourite tunes without bending over backwards. Included with your S350DB is a Wireless Remote Control which allows you to switch the speakers off and on, playback and switch between each connection option swiftly."
As for its looks, it goes for the classic design in brown and black, keeping things retro and yet still providing sound that isn't held back by design.
Whether you're hosting a movie night, throwing a party or gaming until the early hours of the morning the S350DB is sure to provide unprecedented sound that will go the distance whatever the occasion.
The S350DB is available for $599.99 from Mighty Ape, The Warehouse, Ascent Technology, PB Tech and MyLayBy.