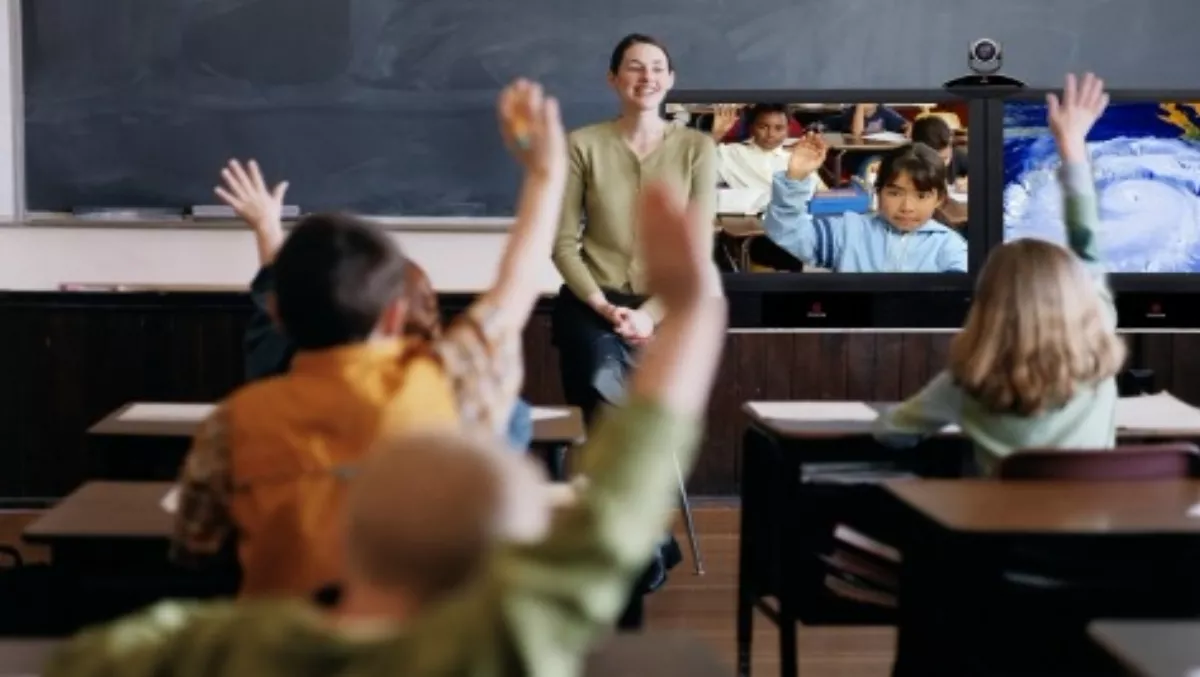 Educators, don't get left behind in the digital age
FYI, this story is more than a year old
More schools globally and in New Zealand are investing in virtual learning environments, mobile learning and cloud-based technologies.
It's increasingly important for educators to embrace these technologies and provide students with the tools they need for the digital age, according to Elaine Shuck, Polycom director education solutions and market development, US public sector/USDLA president.
Video conferencing technologies can enable students and educators to create virtual learning environments, engage in 'flipped learning', connect with students and experts in other locations, and increase professional development.
Flipped learning is gaining traction in New Zealand, according to Shuck.
When the typical lecture and homework elements of a course are reversed, this is known as flipped learning.
Here, students view short video lectures in their own time before the class session, and class time is then devoted to exercises, projects or discussions.
Shuck says, "Studies have shown retention is higher if you can go back and watch [a video clip] as many times as you want."
Video technologies also increase the opportunities for collaboration between students.
"Students are becoming more collaborative, and are able to share their content with the tools we're creating," says Shuck.
For instance, students at remote sites, both in the region and in another country, are able to share their content as if they were in the classroom.
Shuck sees collaborative groups being a significant part of education institutions in the future, particularly primary and secondary schools.
"You're still going to have the traditional environment, but we're going to see classrooms break out into collaborative groups," she says.
Already Shuck is seeing students respond well to increased collaboration, with many taking the initiative to bring in additional information and resources to share with their teachers and peers.
Instead of being driven by their teacher, students are utilising the tools available to them, such as video conferencing or online educational resources, to create presentations or bring in an expert from a particular field, she says
"The students bring in a whole new level of technology the educator doesn't use, so the learning goes both ways now. An educator can learn a lot from a student and vice versa," says Shuck.
Professional development is something that is lacking in the education sector, according to Shuck.
It's crucial for educators to understand how to integrate different tools and make the most of the technology that's available to them, she says.
Google Docs, iPads, SmartBoards, learning management systems, polling tools, video conferencing solutions and more all have their own individual uses and can also work cohesively.
One school Shuck has worked with is using video conferencing for 90% of their teaching.
Because of this, at the start of the school year the educators receive on-the-job training to better understand the technologies they have access to.
At this particular school, the 30 students break out into groups and connect with another school - every morning, two students from one class connect with two students from another class.
If they have any questions, they can instant message the instructor and ask them to come into a virtual meeting room
Students complete presentations using swipe boards, PowerPoint presentations, document cameras, and more.
It's important for schools to provide education technology as 'students are going to expect it,' says Shuck.
"You can have the greatest technology on the planet, but if you don't know how to integrate the technology and how to use to use it as a tool, then the students miss out," she says.
"You just have to start using it and find out what works. You have to read articles, get on forums and chats to find out what's working, and then pick out the best things," she says.
"It takes asking people who are in the industry, who are using the technology to figure out what's going to work for your environment," Shuck says.
"Technology is not going to go away, so you either embrace it or you're going to be left behind," she says.
Related stories
Top stories