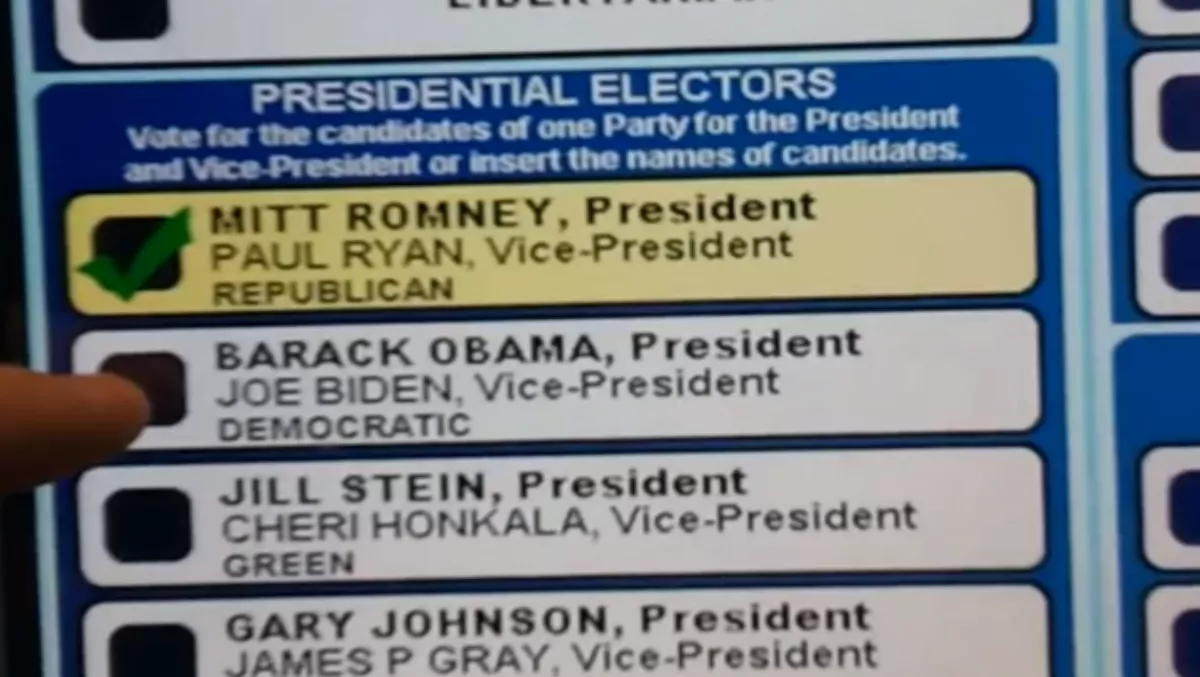 Electric system changing votes in U.S.
Wed 7 Nov 2012
FYI, this story is more than a year old
Technological drama has engulfed the U.S. Presidential Elections after a voting machine in Pennsylvania was removed this morning.
Voters heading to the polls found their votes for President Barack Obama actually turned out in favour of Governor Mitt Romney, casting doubt over the electoral process in the state.
An internet user recorded the malfunction and uploaded the footage to Reddit.com, with network TV stations pouncing on the technical glitch.
While it is not sure how many votes were wrongly changed because of the error, it has been confirmed the machine has been removed and taken out of service.
Speculation is rife on whether this was a hacking attempt or simply a software error, with the latter probably the correct explanation.
Check out the video below: