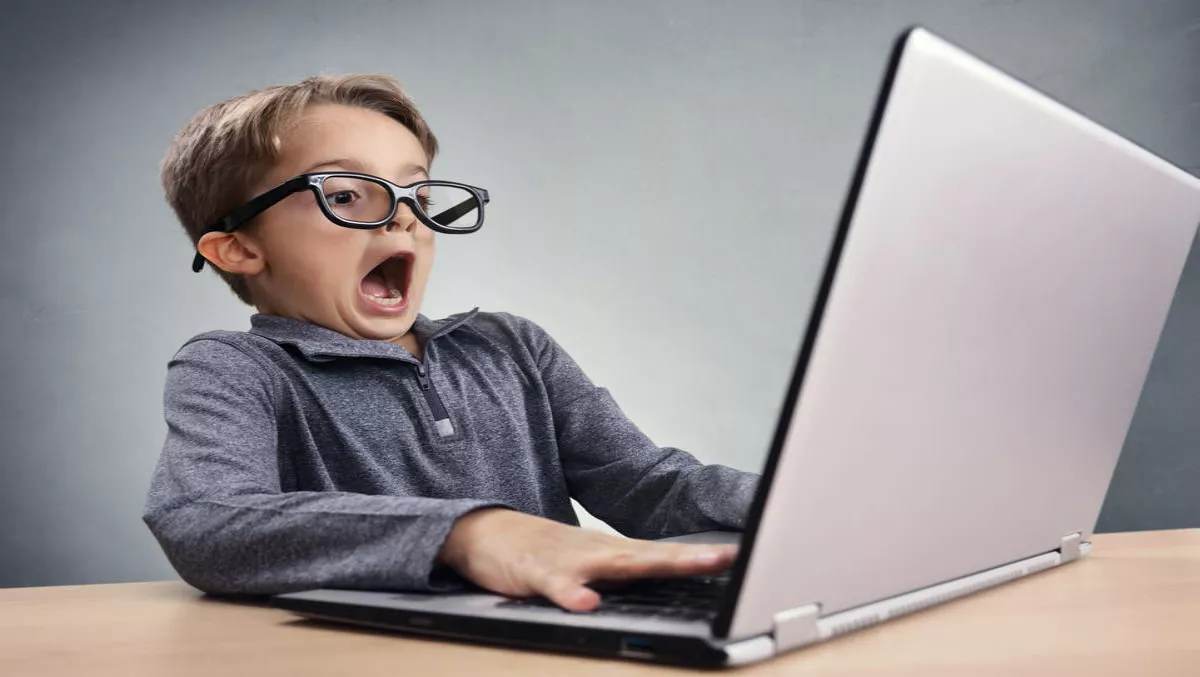 Encouraging digital citizenship is a step into the future
By Matthew Bain,
Mon 1 May 2017
FYI, this story is more than a year old
Digital Citizenship isn't just a phrase to be bandied about to show classrooms are moving towards higher levels of digital fluency. It's a chance to set students up to be equipped with the skills and knowledge they need to navigate a digitally focused world.
We spend their formative years working with young people to make sure they can cope with the 'outside world', digital citizenship follows the exact same principle but works with technology and the digital world.
Kids today are constantly referred to as digital natives, what better time has there ever been to turn them from skilled participants into fully equipped citizens and contributors?
What makes a digital citizen?
Netsafe define a digital citizen as one who understands the rights and responsibilities of inhabiting cyberspace.
This means someone who is:
confident and capable in using ICT
able to use technology to participate in education, cultural and economic activities
skilled in critical thinking around cyberspace
literate in the language, symbols and texts of digital technologies
using ICT to relate to others in positive, and meaningful ways
honest, ethical and shows integrity when using ICT
respects privacy and freedom of speech in a digital world
contributing to promoting the values of digital citizenship
What are some key focuses?
With children the foremost focus is cybersafety. It's a jungle out there online, and making sure your students can make the journey with the right tools and understanding to avoid pitfalls is essential.
Closely followed by digital literacy, these are the skills that equip students to understand and communicate in the digital space. Understanding digital language and competencies will enable students to flourish.
Next up would be inclusion, with the way the world is moving, digital technologies have the potential to be the great leveller. Making sure your students can be a part of this change and not be left behind, is setting them up for success in the future.
Where does this fit in the classroom?
Netsafe have produced a clever diagram helps illustrate where curriculum and digital skills and safety intersect.
Three steps on the path to digital fluency:
In another nifty graphic, Netsafe have provided what they suggest are the pillars that lead to digital fluency, and ultimately, digital citizenship.
Skills and strategies to access technology to communicate, connect, collaborate, and create
Attitudes, underpinned by values that support personal integrity and positive connection with others
Understanding and knowledge of the digital environments and contexts in which they are working, and how they integrate on/offline spaces.
Where do I sit in encouraging digital citizenship?
At a leadership level, principals and school leaders can make sure they have a clear understanding of the concept. It's also an opportunity to see where the key competencies of digital citizenship can fit into your vision for ICT and e-learning.
Principals can ponder what it might look like for staff and students to demonstrate positive digital behaviour, how might this improve the digital offerings at your school?
Leadership also sit in a position where opportunities for impacting the wider community arise, how will the use of technology, digital citizenship and cybersafety influence home and community life in your areas?
Teachers are on the ground level and are encouraged to think about how they can build their own knowledge in order to better teach digital citizenship.
Think on how your students are displaying the competencies of digital citizenship. Are they modelling safe behaviour? Do they know they have the skills to deal with the dangers and responsibilities of interacting online?
Look at how you might encourage better practise in the classroom, as well as raising awareness of the issues that come with a digital world.
How has it worked for you?
Educators would love to hear from you around this topic. How have you been encouraging digital citizenship in your organisation or classroom? What troubles have you had? What successes?
Get in touch via our social media or the button below.