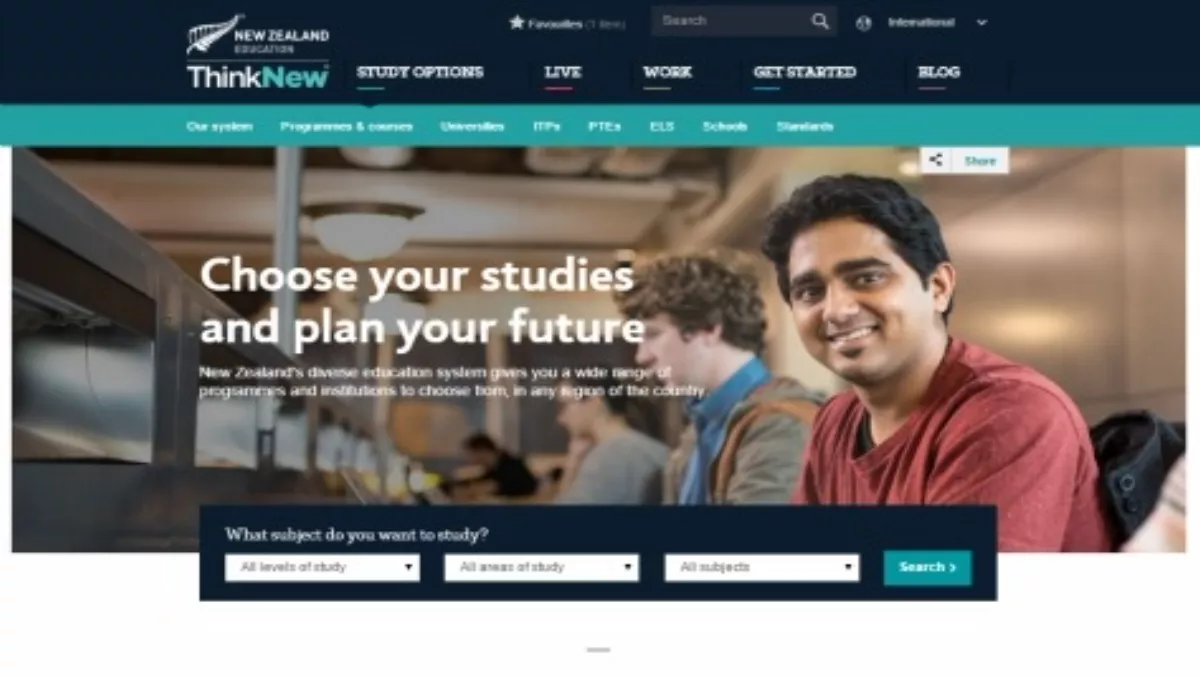 ENZ boosts student engagement with improved website
By Catherine Knowles,
Fri 13 Nov 2015
FYI, this story is more than a year old
Education New Zealand (ENZ) has launched new website pages and rolled out a number of improvements as part of its aim to deliver meaningful content to prospective students and their parents.
The new pages will help ENZ to provide relevant information to those who are considering studying in New Zealand, and drive referrals to institutions, according to the organisation.
There is now a new page for study options, programmes and courses, and the STEM (Science, Technology, Engineering, Maths) and Business Management programme.
There are also dedicated pages for parents, graduates, and those interested in scholarships.
Content contributions from international education providers from around New Zealand include case studies that explain what it's like to live and learn in New Zealand.
All of the pages have been designed to help prospective students and their parents find the information they need and want as easily as possible, with the voices of those who have actually chosen to study abroad used throughout, as well as real life examples of classes and assignments.
This October, ENZ also made significant enhancements to its Study In New Zealand website, to add in more relevant content and improve navigability.
The site has been live since 2013, and since then has become an increasingly popular source of information for students interested in finding out more about New Zealand's education offerings.
In fact, visitors to the website has grown by 83%, from 1.8 million in 2013/14 to 3.3 million in 2014/15, ENZ says.
One of the key recent developments ENZ made was to add in content translation, so students from China, Vietnam and Thailand now able to access translated versions of most of the site in their native tongue.
The only primary update was the newly established blog. According to ENZ, the new blog enables the organisation to connect with audiences in an authentic and trustworthy way, and will be one of the cornerstones of its content marketing strategy.
ENZ says the aim is for 90% of the blog to be student-generated, with additional content coming from key influencers, such as guest lecturers, NZ Inc partners and ENZ themselves.