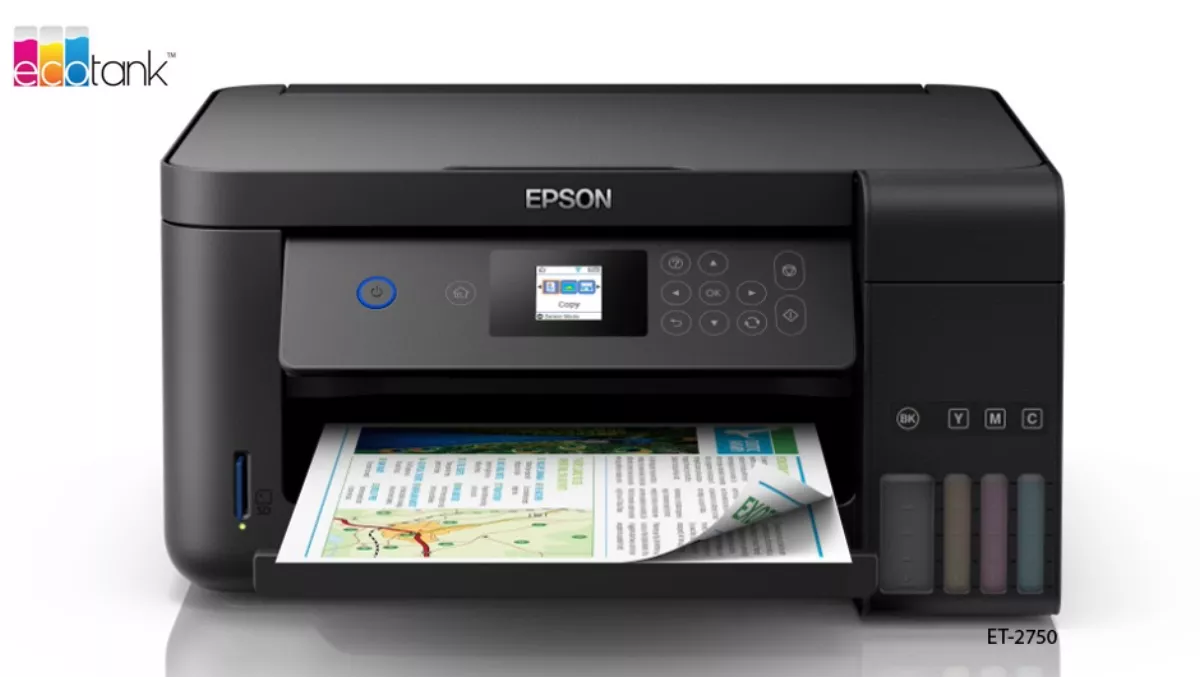 Epson adds to its range of EcoTank printers
FYI, this story is more than a year old
Epson has announced its newest additions to their ink cartridge-free EcoTank printer range. The range now includes the Expression EcoTank home models and the WorkForce EcoTank printers for the small medium business market, as well as two new photo printers.
EcoTank printers can print thousands of pages of documents or photos before running out of ink. Instead of replacing wasteful cartridges, ink is filled from bottles. All new models come with two years of ink in the box and a new industrial design featuring integrated ink tanks with uniquely keyed auto-stop ink bottles for easy filling of each colour.
General Manager - Sales & Marketing for Epson Australia's Consumer Division, Bruce Bealby said, "Existing EcoTank models have an ink tank design on the side of the printer. The new models in the range have integrated ink tanks on the front and clever new, non-spill ink bottles. The new range is smaller in size, better looking and more efficient with some models now boasting significantly increased page yields in the box. We are also soon to launch the ground-breaking new ET-7700 and ET-7750 A4 and A3 5-colour EcoTank photo printers – a huge bonus for people who print lots of photos."
The Expression ET-2610 has enough ink to print up to 4,000 pages in black and 6,500 pages in colour. The Expression ET-2700 and ET-2750 both have enough ink to print up to 6,500 pages black and 5,200 colour. The ET-3700 has more than twice the page yield of its predecessor - 14,000 pages in black and 11,200 pages in colour.
The ET-7700 and ET-7750 photo printers both feature a five-colour ink system for improved photo and document print quality. Both printers include enough ink to print up to 14,000 pages black and 9,000 colour or thousands of 4" x 6" photos.
The new integrated ink tanks are positioned in the front of each EcoTank printer rather than on the side for a simpler user experience and improved design, delivering cartridge-free printing with easy-to-fill, supersized ink tanks. The new auto-stop ink bottles feature a unique spout and inlet design for each colour to prevent misfiling, and stop automatically when the tank is full.
Epson's EcoTank range now includes the Expression ET-2610, ET-2700, ET-2750 and ET-3700, the WorkForce ET-4750 and the Expression ET-7700 and ET-7750 photo printers.
Related stories
Top stories