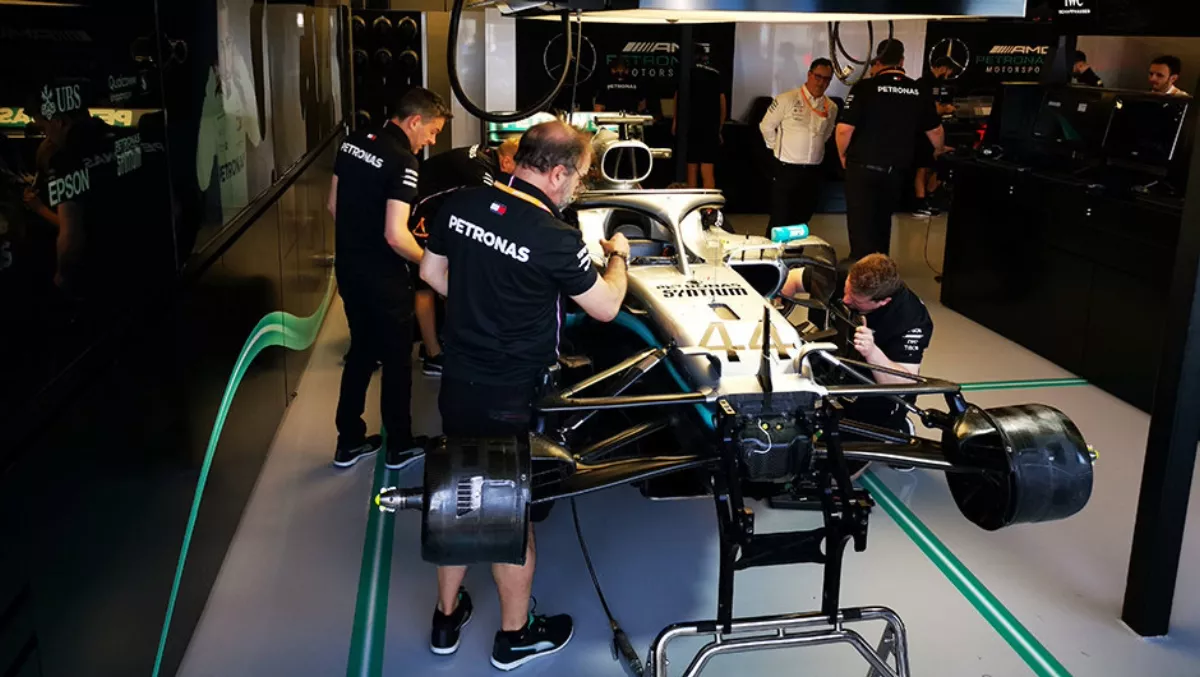 Epson innovations and Mercedes-AMG Petronas Motorsport
By Darren Price,
Tue 19 Mar 2019
FYI, this story is more than a year old
The world's greatest motorsport event, the Formula One Grand Prix World Championship, descended on Melbourne's Albert Park over the weekend for the first race of the 2019 season. Valtteri Bottas took first place, with his team-mate Lewis Hamilton coming second. This is another huge success for their team, Mercedes-AMG Petronas, and their long-term partner, Epson.
Epson Australia invited FutureFive for an exclusive behind-the-scenes look at how their partnership with the reigning Formula One World Constructors' Champions, Mercedes-AMG Petronas Motorsport, helps them innovate and develop new technology.
When you think Epson, you think printers, and that's hardly surprising. For many of us, the iconic Epson badge was emblazoned on our first printers. The modern Epson, whilst still very much at the forefront of printer technology, has come a long way since the development of my old LX-80 dot-matrix printer.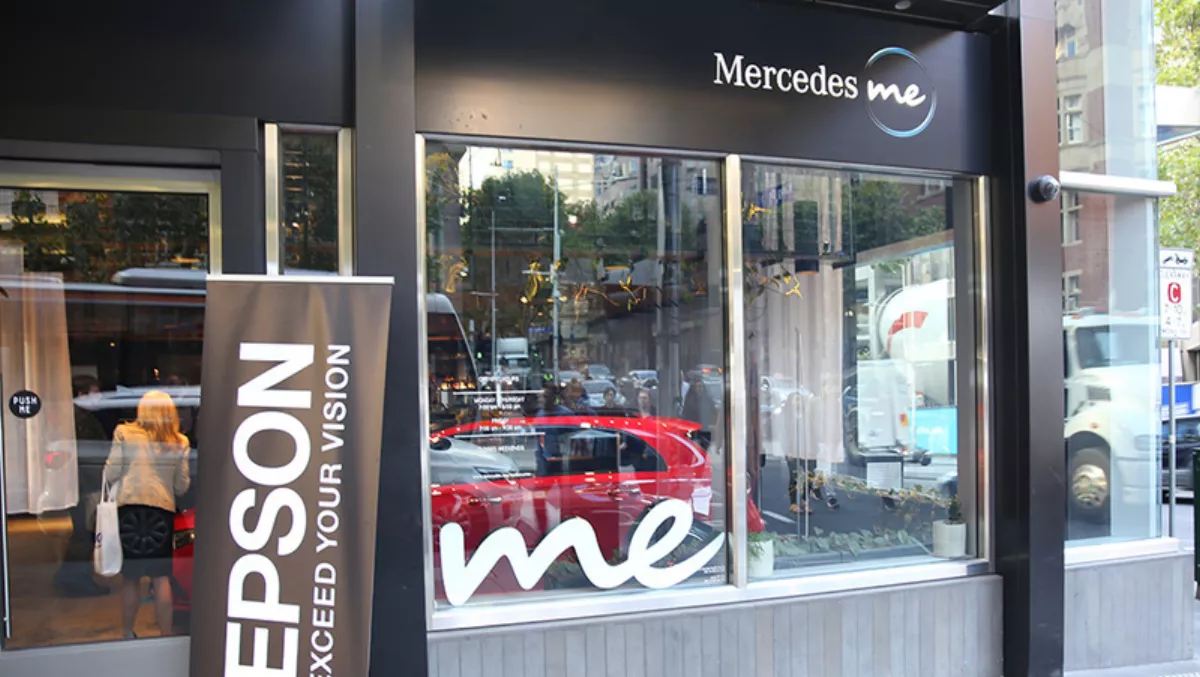 Mercedes Me, in downtown Melbourne, hosted a showcase of Epson's most innovative products. The location is one of only a handful of these part café/part car showrooms around the world.
Both the static backgrounds and the animated display overlaying the Mercedes Logo on the wall of the venue were provided by LightScene EV-106 Accent Lighting Laser Projectors. I've seen these in action before. They can be used to provide pixel-accurate projection with a very short-though to create incredible animated displays and digital signage.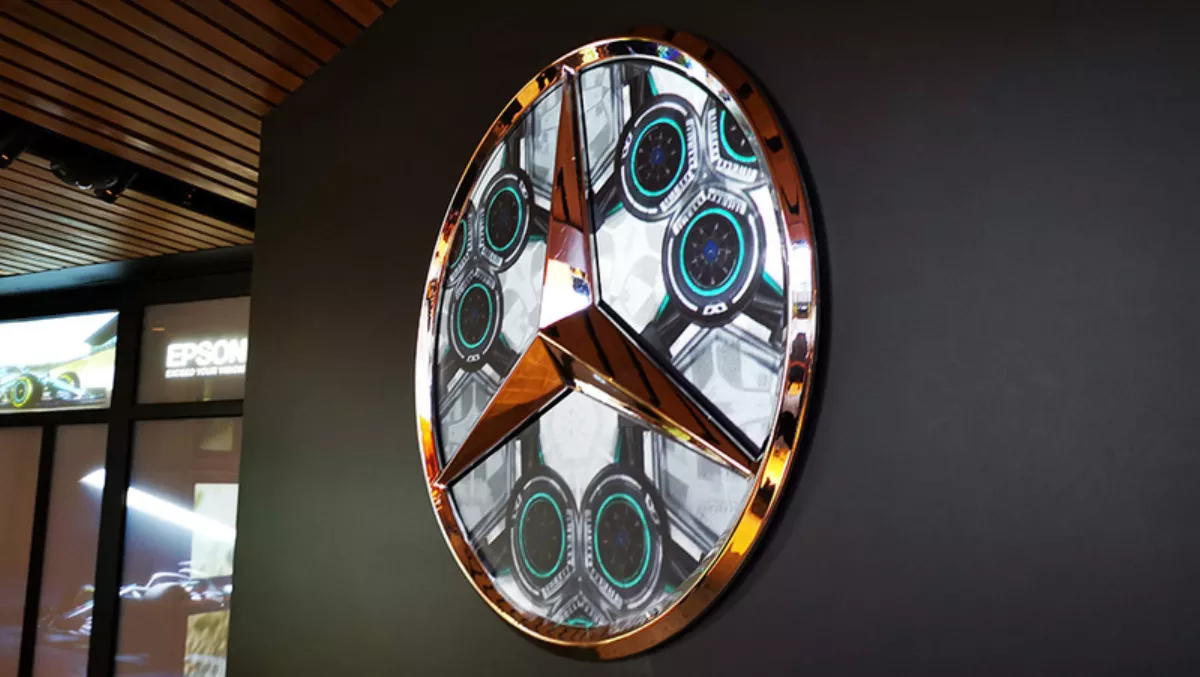 As is often the case at these events, a photographer was on hand snapping away. The photos were then printed out using an Expression Premium ET-7700 EcoTank printer. Whilst you may think a printer is a printer (and I somewhat agree with you), Epson's EcoTank printers come with two years of ink. Epson's PrecisionCore print heads deliver remarkably good results and not having to worry about replacement ink cartridges is a definite boon.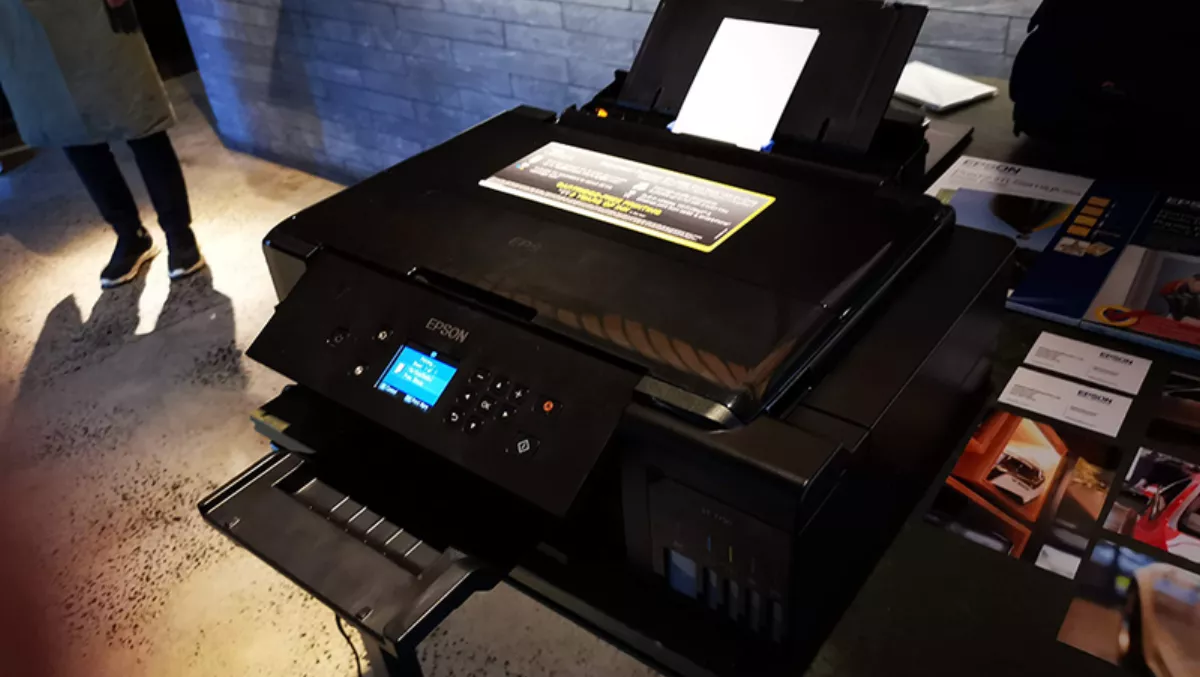 The most interesting devices on show were the Moverio BT-300 augmented reality smart glasses. I first tried these in the Mercedes-AMG Petronas garage during the 2017 Australian Grand Prix. In that demo Espon showed how engineers can view technical information, in real time whilst working on the cars. Since then I've tested the 720p AR glasses with a DJI Mavic Air drone. I've got to say the lightweight device is impressive and quite possibly an essential bit of for drone pilots wanting the thrill of a first-person-view whilst maintaining visual line-of-sight with their aircraft.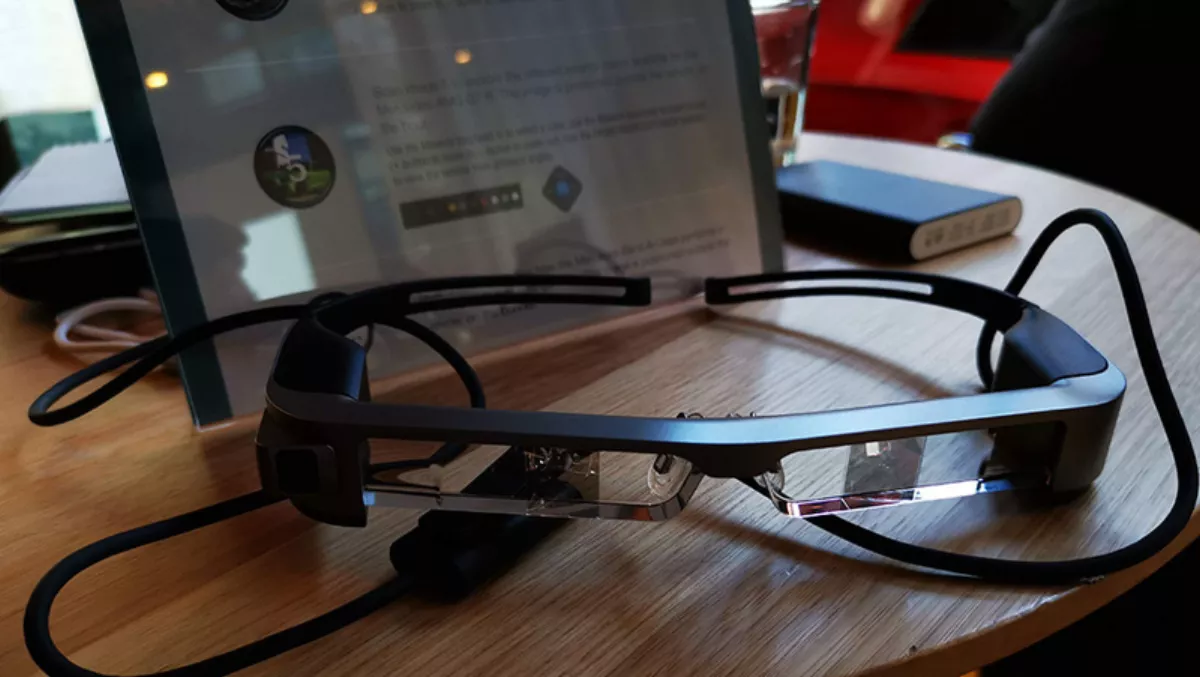 To showcase the Moverio smart glasses at the Melbourne event, Epson partnered with locally-based AR content providers, Appearition. Putting on the glasses and looking at a target on the back of a (very expensive) Mercedes-AMG GT-R, I could interact, and change the colours on a small 3D version of the GT-R positioned sitting, virtually in AR, on the car's boot.
At the front of the car, a similar target showed me a 3D view of the engine which I could explode to view each individual component. Whilst virtual reality does a great job immersing the user, AR enhances the user experience. The application of this technology is limitless.
From Mercedes Me we then moved on to the actual Mercedes-AMG Petronas Motorsport HQ in Albert Park, where the team were building the F1 cars that would go on to take first and second place in the Australian GP.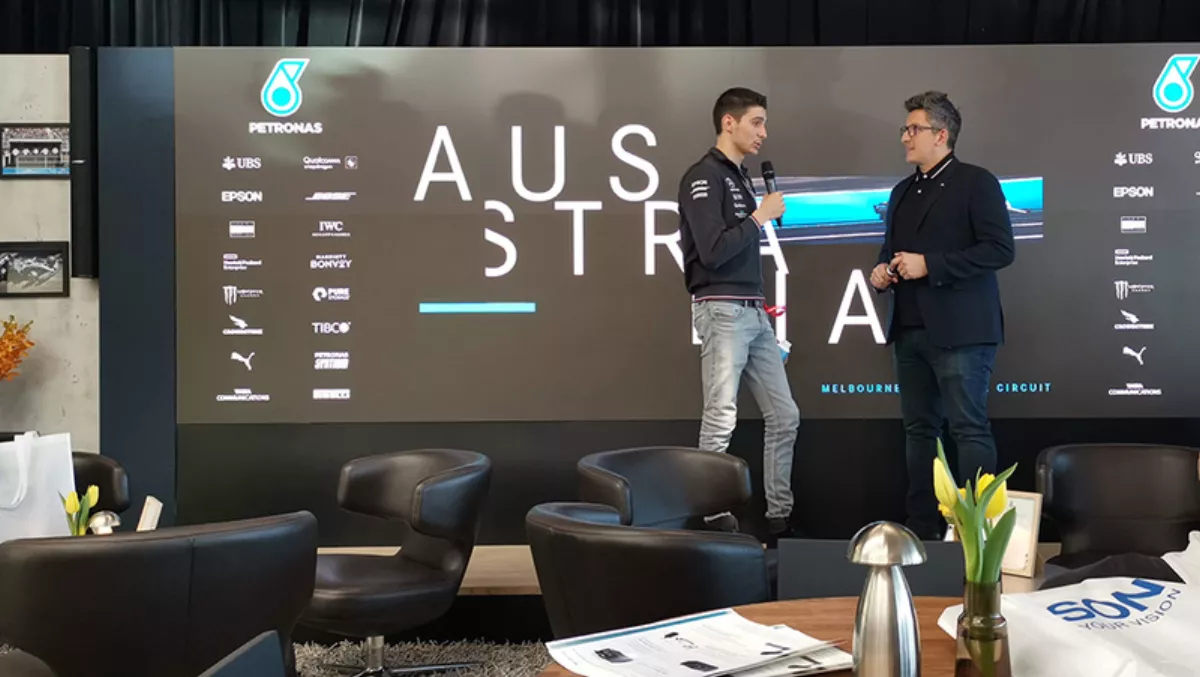 Whilst relaxing in the swish Silver Arrows Lounge, next to the team's impressive collection of silverware, I asked Bruce Bealby, Epson Australia general manager marketing what the partnership with Mercedes-AMG Petronas means to them.
The Epson marketing head responded, ""Epson's global partnership with the Mercedes-AMG Petronas Motorsport Formula One Team is the joining of two brands committed to the relentless pursuit of innovation and global leadership in world-class engineering."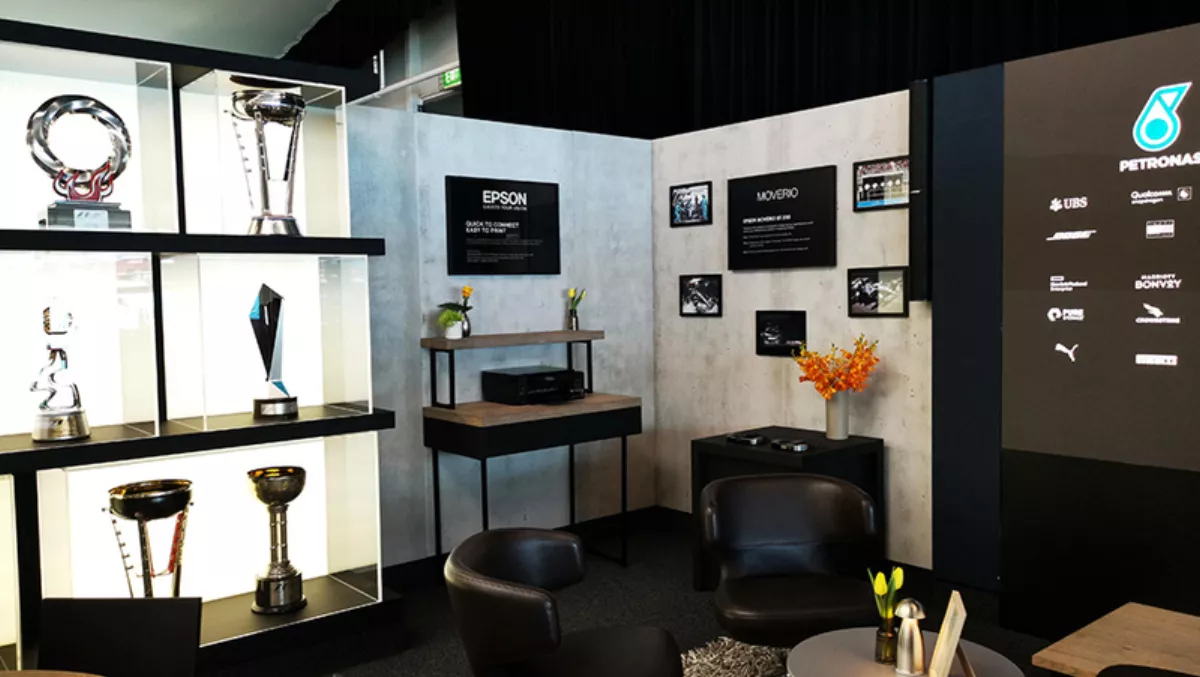 With Epson's products taking pride of place in the lounge, and in the actual garage itself, the two organisations really are so much more than just a convenient sponsorship deal.
Bealby continued, "The partnership is fuelled by a shared passion for building high-performance, precision-engineered products. As a result, our partnership is a key factor in driving innovation at Epson and in helping bring products like Moverio smartglasses, projectors and printers into real life, real world environments that help everyday people and businesses alike."
At the time, the F1 team, with their cars just skeletons on the workshop floor, were still a little cagey about their likely performance over the race weekend. As one of their engineers explained to me, the Mercedes-AMG Petronas F1 cars may be only 1.6 litre engines, but they output 1000 BHP.
That's 50% efficiency compared to around 20% in a road car. Like Epson's Moverio smart glasses, many of the innovations developed by Mercedes-AMG Petronas Motorsport in their factory will eventually find their way into the hands of everyday consumers.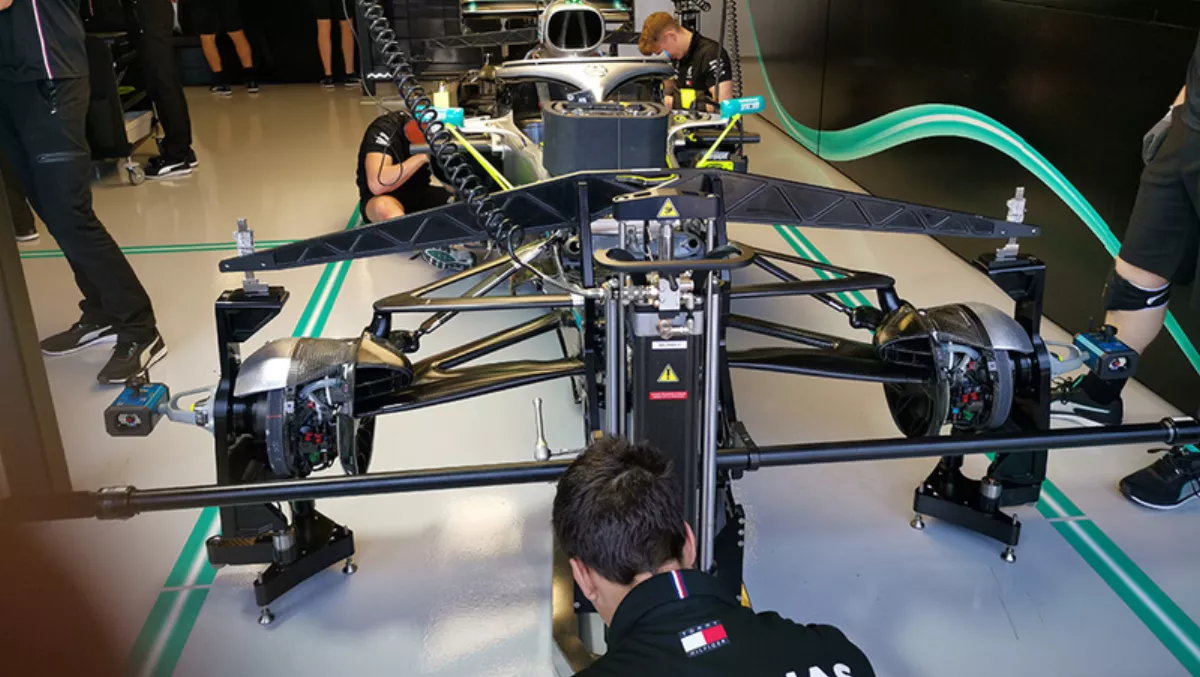 As two world leaders in their respective fields, both Epson and Mercedes-AMG Petronas Motorsport continue to develop new technology that will help us at home, in the office and on the road, whilst at the same time providing us with thrilling championship Formula One racing.