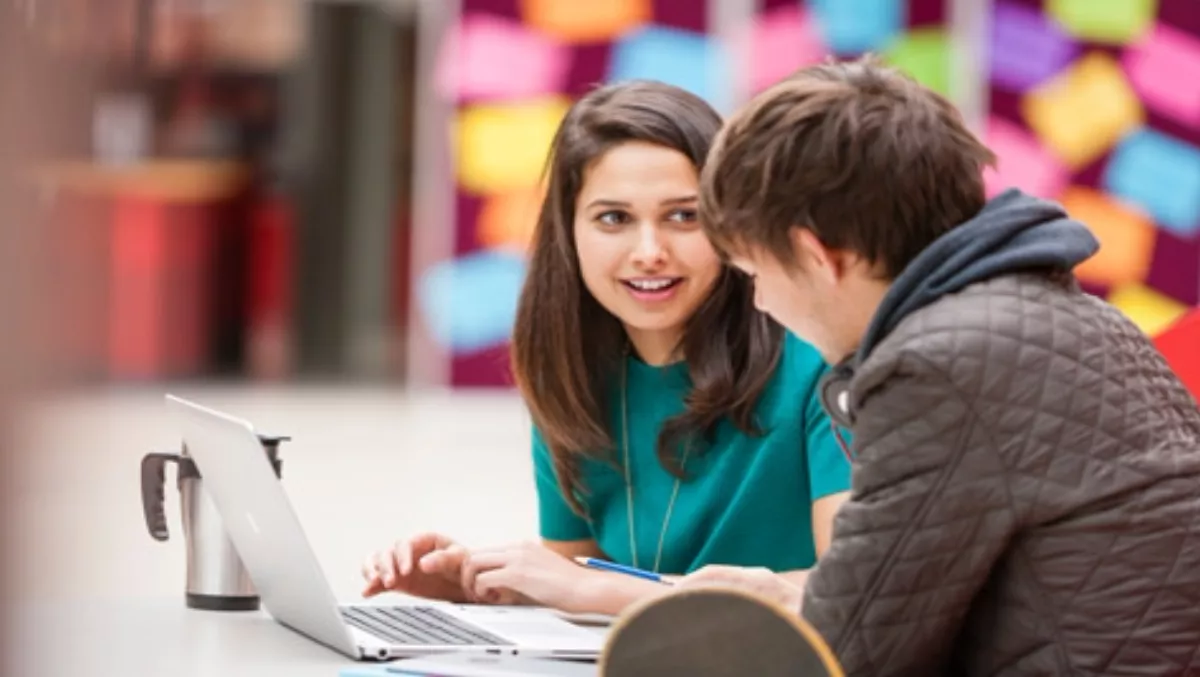 Equipping the educator sector for success: ​Cyclone goes Platinum with HP's Enterprise Group
FYI, this story is more than a year old
The ways in which we are learning is evolving.
The advent of ubiquitous connectivity and rapid development of current and emerging technologies is fundamentally changing the way our economy and society function and, in the process, is resetting the boundaries of education. This digital environment is empowering learners and teachers as never before.
We need increasingly sophisticated skills and digital competencies to effectively participate in shaping a healthy society and economy. New Zealand's ability to stay competitive depends on our education system equipping learners with the skills required by their future employers – posing some of the biggest challenges and opportunities the education system has ever faced.
In order to tackle this challenge head-on, HP's Enterprise Group in New Zealand has announced that it has elevated specialist education IT provider Cyclone to Platinum status under its channel partner programme PartnerOne, signalling a growing level of engagement with Cyclone and on-going commitment to partnering with customers in the education sector.
Cedric Edwards, National Channel Manager, Enterprise Group, HP New Zealand said: "HP has a longstanding relationship with Cyclone and I am very pleased to be elevating our relationship to Platinum Partner level.
Cyclone specialises in the procurement of IT equipment and provision of associated services with a particular focus on the education sector, from primary schools through to tertiary education and counts many of New Zealand's leading education providers as customers.
"At Cyclone, we understand the challenges the education sector is facing and, in particular, how the learning environment is changing," said Noel Jack, Sales Director, Cyclone.
"Digital technologies are changing the way students learn, the way teachers teach, and where and when learning takes place. Increasingly, mobile devices equip students to take charge of their own learning in a context where learning occurs anywhere, anytime, and with access to a wealth of content and interactive tools.
"As a result, we are increasingly being called on by customers to provide a fully integrated solution, from IT infrastructure to supporting the front end digital experience for students, so we are delighted to be partnering with HP's Enterprise Group to enhance our value proposition," Mr Jack said.
Cyclone has an extensive record of providing ICT related products and services into the tertiary, secondary and primary education sectors. Its consulting engineers work closely with institutions to provide on-the-ground solution support across devices and commensurate technical and professional development services.
"Cyclone understands the education market and has consistently delivered superior experiences to customers and we're excited to be partnering together to drive growth, create value and help meet the challenges that face 21st century education," said Mr Edwards.
"HP is the only vendor in our marketplace that offers the full range of compute, storage, networking and integrated and converged solutions. Together, there is huge value for our customers in delivering an integrated, seamless experience and we look forward to working with them more closely to enhance the learning experience of the wider New Zealand education sector," Mr Jack said.
If you would like to learn more about Cyclone and its education technology solutions, please contact: Noel Jack, Sales Director: noelj@cyclone.co.nz
About Cyclone
Cyclone is a privately owned New Zealand limited liability company that has focused on supplying computing devices and associated services to the education sector since 1990. For the past five years, Cyclone has been a Panel Supplier to the All of Government IT Hardware Procurement programme. Its 60+ staff members are based at offices in Auckland, Wellington, Christchurch and Dunedin.
Further information is available at: www.cyclone.co.nz