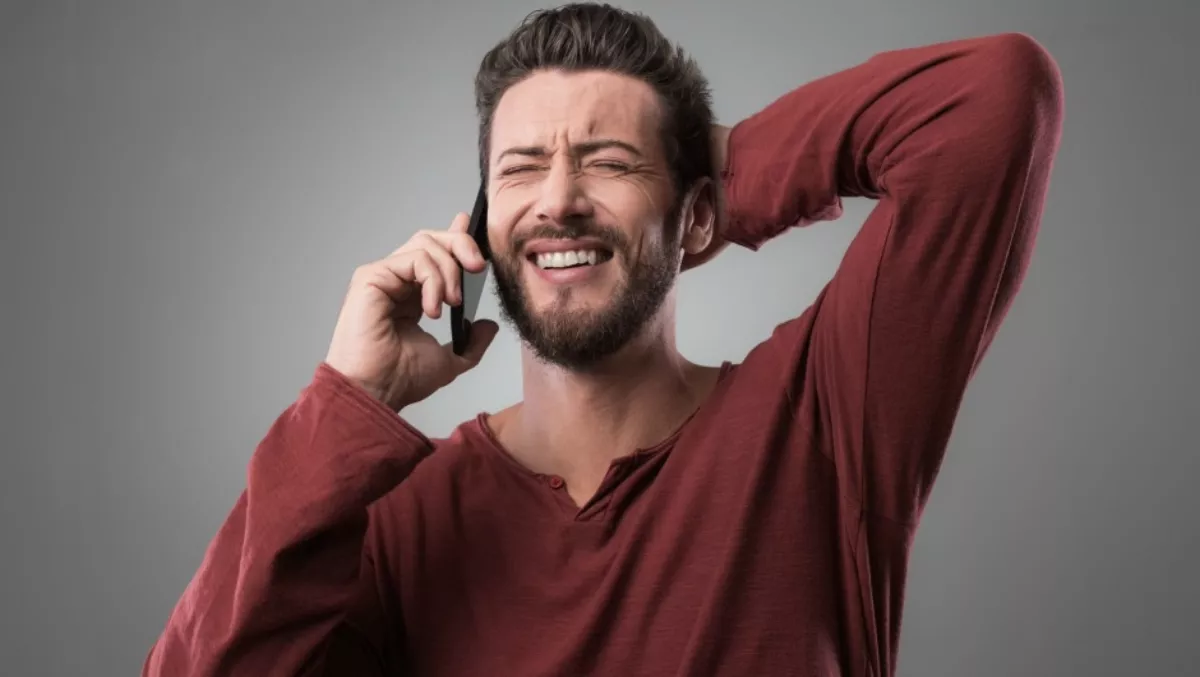 ESET report says millennials are cyber savvy – and also cyber careless
Mon, 15th Aug 2016
FYI, this story is more than a year old
The generation gap is large and in this case millennials would be wise to listen to baby boomers (55-65-year-olds), according to new research from ESET. Kiwi and Australian millennials are taking far more risks than baby boomers when it comes to cybersecurity, and it comes with concerns that while they're tech-savvy, they're not taking security at both work and at home seriously enough, ESET says.
The report,'ESET Australia and New Zealand cyber-savviness report 2016 part 2: The differences in cybersecurity practices across generations', found that 46% of millennials use the same password for all accounts on personal devices - compared to only 18% of baby boomers.
71% of millennials stay logged into their social media accounts all the time on their devices, compared to only 35% of baby boomers.
And on top of that, 40% of millennials will accept any social media request, compared to only 17% of baby boomers.
"It is good to see baby-boomers are taking extra care to protect their personal information. There's a common misconception that older generations are less tech-savvy than younger generations, but our findings actually show that when it comes to safety, baby-boomers are much savvier than millennials," says Nick FitzGerald, senior research fellow at ESET.
However, this doesn't bode well for the younger generation, whom FitzGerald believes despite being 'digital natives', users are too sceptical about privacy and their ability to control it.
"Feeling unable to improve their own security and privacy, many seem to just accept the situation, and rarely bother with the hassles of changing their behaviour. It's important to recognise, however, that these things can be controlled, and it starts by taking preventative measures like following best cybersecurity practices and using cybersecurity services," FitzGerald explains.
The report further paints a dark picture of millennials and internet usage - 77% trust public wi-fi spots,even though this is the most common way for hackers to get information and bank details.
"Millennials are constantly demanding public Wi-Fi access, especially when travelling. However, most public Wi-Fi networks are unencrypted and can become an easy gateway for hackers to reach personal or professional information. Millennials too often overlook the major risks with personal safety and data security, instead prioritising ease of use and increasing accessibility," FitzGerald explains.
"Unexpectedly, older generations are demonstrating higher standards in understanding and following best cybersecurity practices than younger generations. From the survey results, it is clear millennials are as technologically skilled and fast to adopt new technologies as we would suspect, but this depth of knowledge is not resulting in cyber-safe actions. To ensure optimal safety for all consumers and businesses, we need to create a proper processes and technology initiatives for millennials to take cybersecurity risks seriously and act accordingly," concludes Lukas Raska, APAC COO at ESET.
The survey gained opinions from 1305 Australian and New Zealand participants.