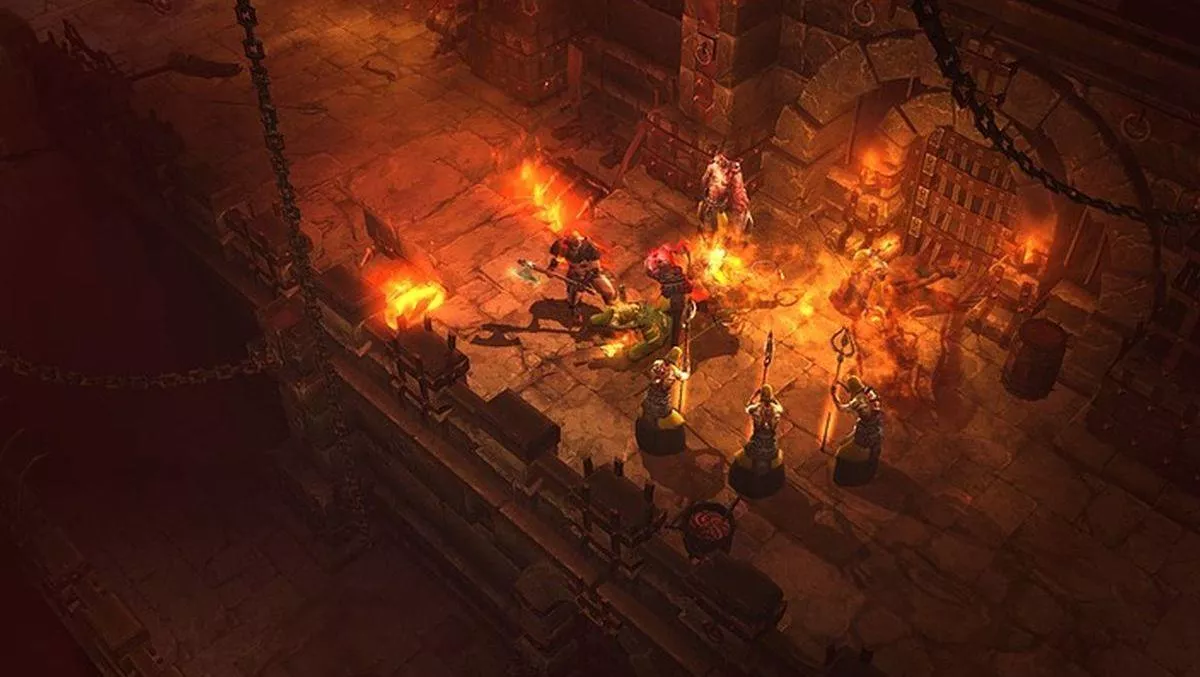 Even Diablo's developers can't beat 'Inferno' difficulty
By Contributor,
10 May 2012
FYI, this story is more than a year old
Diablo III will blaze its way onto shelves next week, but for those of you who can't wait the developers have released some new info on the game.
In a question and answer session with bestbuy.com (full transcript available via Inc Gamers), developers Jason Bender, Jay Wilson, Kevin Martens and Jason Regier all answered questions put forward by fans.
Although some of the questions will lessen your faith in humanity – for example, "What happeneds after i beat inferno mode? P.S I LOVE YOU GUYS AWESOME JOB WITH THE GAME!" – others produced some pretty interesting answers.
For example, although PvP will not be incorporated into the game at launch, Regier says it was only removed due to time constraints.
"I had a ton of fun playing it against folks at BlizzCon, but it just wasn't ready for prime time yet."
There are apparently no plans for further extra content for the game, as Wilson says that apart from PvP there is "nothing solid at this point".
And it becomes obvious that game development is a nerd's dream-job when the matter of internal testing comes up.
"We spend a lot of time trying out 'wacky' builds like melee Wizards or pet-less Witch Doctors and it is a fun, often challenging way to play," says Martens.
Perhaps most interesting of all is the much talked about 'Inferno' difficulty, mentioned by the eloquent gamer above.
In Diablo II, the hardest difficulty was Hell. Characters could reach a max level of 99, while the strongest enemy on Hell difficulty was level 85.
Inferno mode is harder. The max level in Diablo III is 60; the minimum level for enemies in Inferno mode is 61.
And when asked if anyone in the internal test team had completed the hardest mode in the game, Martens made it very clear.
"No one has beaten Inferno."
An impossible game mode? Challenge accepted.