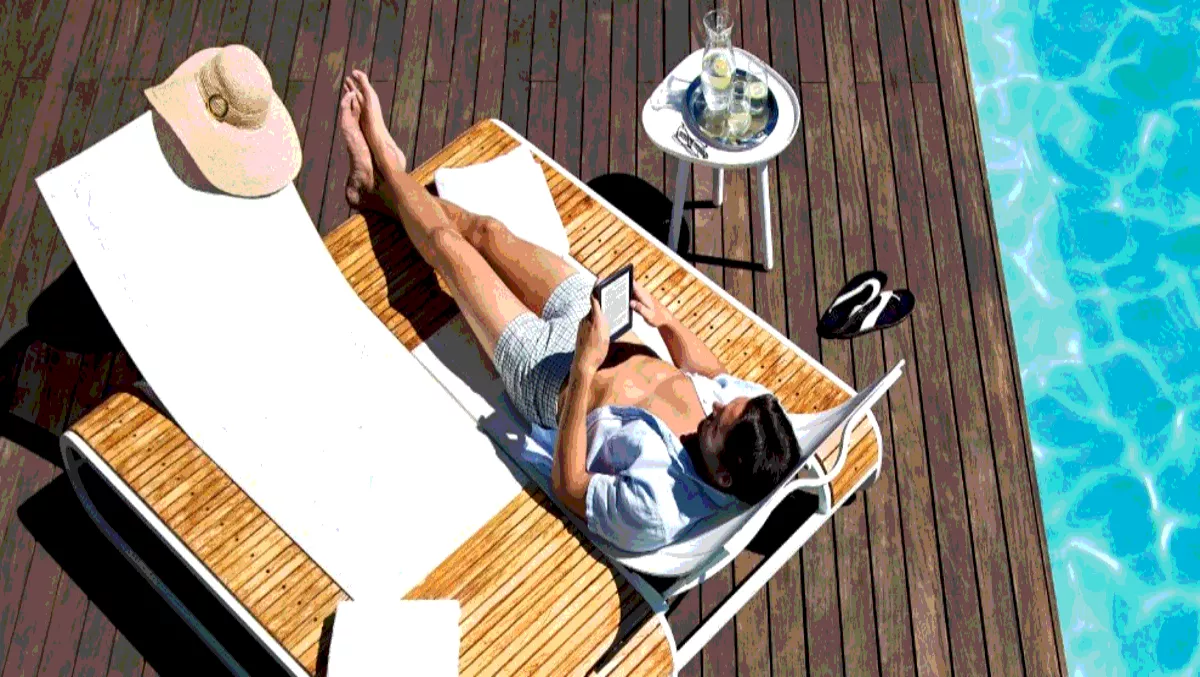 Ever wanted to read underwater? Now you can with the waterproof Aura H2O eReader
Kobo, a global leader in eReading, has announced its newest addition to the family, the new Kobo Aura H2O, a refreshed version of the original waterproof eReader.
The new device allows book lovers to easily read in direct sunlight due to its anti-glare e-Ink display, for a print-on-paper like reading experience.
ComfortLight PRO reduces blue-light spectrum, so while nail-biting thrillers may keep you up at night, the new Kobo Aura H2O promises it will not.
The device will available for purchase in Australia and New Zealand as of August 14.
The company says that the device is a must-have accessory for avid readers.
Users can enjoy their favourite stories in more places than ever before, including in the bath, without worrying about ruining the device.
The device is waterproofed with HZO Protection the company promising this is the solution for worry-free reading.
The coating technology applied to the device's interior allows it to be fully submerged without the need for port covers.
Another enhanced feature of the reader is the ComfortLight PRO, which reduces blue-light exposure through the course of the day.
With up to 8GB of storage, the new Kobo Aura H2O stores up to 6,000 eBooks.
One of the biggest claims the company makes is that the device has weeks of battery life, suggesting that readers can enjoy a full book before needing a recharge.
Readers will also have many options to choose what suits them best, such as weight and sharpness settings, the ability to choose from 50 font sizes and 11 font types.
In addition, users can adjust margins, highlight passages, write notes, or look up a word in the built-in dictionary.
Michael Tamblyn, Rakuten Kobo CEO says, "We know our most passionate readers are invariably looking for ways to expand their reading lives, and the new Kobo Aura H2O enables them to read anywhere and everywhere they go.
"This device makes it possible to take your entire library with you, without having to choose which beloved story to take along, take them all and make the most of that much-needed 'me' time to enjoy your next great read.
Rakuten Kobo Inc. is one of the world's largest eReading services offering more than five million eBooks to millions of customers in 190 countries.
The company is owned by Tokyo-based Rakuten and is headquartered in Toronto.
This new device is now available to Kiwis and can be bought from Noel Leeming, JB HiFi and Mighty Ape.