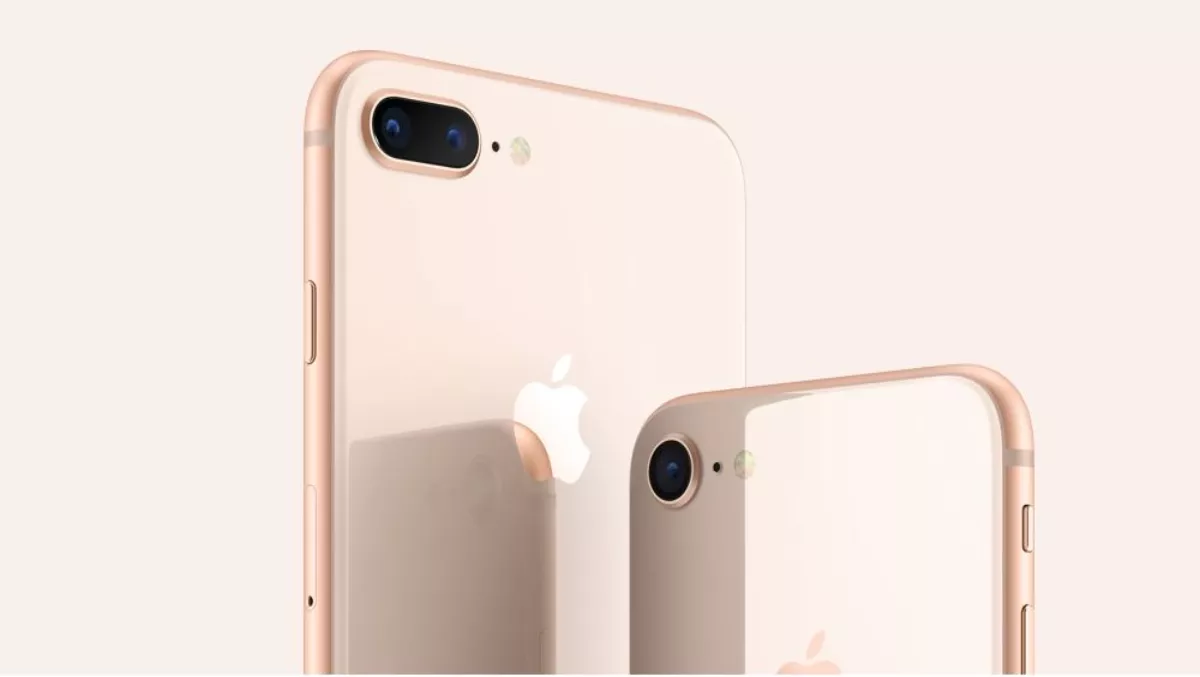 Everything you need to know about iOS 12
FYI, this story is more than a year old
Apple announced new tools built into iOS 12 to help customers understand and take control of the time they spend interacting with their iOS devices.
These new features, available later this month as part of the iOS 12 public beta, include Activity Reports, App Limits and new Do Not Disturb and Notifications controls designed to help customers reduce interruptions and manage screen time for themselves and their families.
Do Not Disturb
iOS 12 brings enhancements to Do Not Disturb, making this powerful time management tool even better by helping people stay in the moment during times like studying as well as during a class, meeting or dinner. There is also a new Do Not Disturb during Bedtime mode to help people get a better night's sleep by dimming the display and hiding all notifications on the lock screen until prompted in the morning. Do Not Disturb has new options from Control Centre where it can be set to automatically end based on a specified time or location.
Notifications
To help reduce interruptions, iOS 12 gives customers more options for controlling how notifications are delivered. Instantly manage notifications to be turned off completely or delivered directly to Notification Centre. Siri can also intelligently make suggestions for notifications settings, such as to quietly deliver or turn alerts off, based on which alerts are acted upon. iOS 12 also introduces Grouped Notifications, making it easier to view and manage multiple notifications at once.
Screen Time
Empowering customers with insight into how they are spending time with apps and websites, Screen Time creates detailed daily and weekly Activity Reports that show the total time a person spends in each app they use, their usage across categories of apps, how many notifications they receive and how often they pick up their iPhone or iPad.
By understanding how they're interacting with their iOS devices, people can take control of how much time they spend on a particular app, website or category of apps.
The App Limits feature allows people to set a specific amount of time to be in an app, and a notification will display when a time limit is about to expire.
Screen Time is great for everyone to better understand and manage their device usage, but can be especially helpful for kids and families. Parents can access their child's Activity Report right from their own iOS devices to understand where their child spends their time and can manage and set App Limits for them.
Screen Time also gives parents the ability to schedule a block of time to limit when their child's iOS device can't be used, such as at bedtime.
During Downtime, notifications from apps won't be displayed, and a badge will appear on apps to indicate they are not allowed to be used. Parents can choose specific apps like Phone or Books, that will always be available, even during downtime or after a limit is spent.
Screen Time is account-based and works across all of a child's iOS devices, so settings, reports and allowances are based on their total usage.
Screen Time works with Family Sharing and is quick and easy to set up. Parents can configure Screen Time settings remotely for their child within the same Family Sharing group or locally on a child's device.
iOS 12 also changes the way iOS users see the world using AR, makes communications fun and expressive with Memoji and Group FaceTime, and with Screen Time, helps customers understand and take control of the time they spend interacting with their iOS devices.
iOS 12 introduces Siri Shortcuts, enabling Siri to work with any app, delivering a much faster way to get things done.
Faster and More Responsive
iOS 12 is designed to make everyday tasks on iPhone and iPad faster and more responsive with performance improvements across the system. The camera launches up to 70% faster, the keyboard appears up to 50% faster and typing is more responsive. Even when there is a lot going on across the system, apps can launch up to twice as fast. From iPhone 5s introduced in 2013 to the most advanced iPhone ever, iPhone X, iOS 12 brings performance improvements to more devices than any previous version.
Shared AR Experiences
ARKit 2 enables developers to create the most innovative AR apps for the world's largest AR platform, with new tools to integrate shared experiences, persistent AR experiences tied to a specific location, object detection and image tracking, making AR apps even more dynamic. Designed in collaboration with Pixar, a new open file format, usdz, makes it easy to experience AR nearly anywhere in iOS, including apps like Messages, Safari, Mail, Files and News, delivering powerful graphics and animation features.
Memoji
New features make communicating with friends and family from iPhone X more expressive with new Animoji and personalised Memoji characters that are customisable and fun. Create beautifully designed Memoji right within Messages by choosing from a set of inclusive and diverse characteristics to form a unique personality. The existing set of Animoji also expands with ghost, koala, tiger and T. rex. All Animoji and Memoji now feature winks and tongue detection to capture even more expressions.
Group FaceTime
FaceTime changed the way we communicate and share important moments, and now with Group FaceTime, it's easy to chat with multiple people at the same time. Participants can be added at any time, join later if the conversation is still active and choose to join using video or audio from an iPhone, iPad or Mac, or even participate using FaceTime audio from Apple Watch.
Siri Shortcuts
Siri Shortcuts deliver a new, much faster way to get things done with the ability for any app to work with Siri. Siri intelligence can suggest an action at just the right time, whether it's to order a coffee in the morning or start an afternoon workout. Users can customise Shortcuts by creating a simple voice command to kick off the task or download the new Shortcuts app to create a series of actions from different apps that can be carried out with a simple tap or customised voice command. It's easy for developers to take advantage of this new capability using Shortcut APIs.
Photos
An all-new For You tab surfaces favourite moments in one place, combining Memories and iCloud Shared Albums. A new sharing suggestions feature makes it easier to share photos with friends and friends who receive photos are prompted to share back any photos and videos they have from the same trip or event. Search suggestions surface the most relevant Events, People, Places, Groups, Categories and recent searches, and new search functionality lets users combine multiple search terms to find just the right photos.