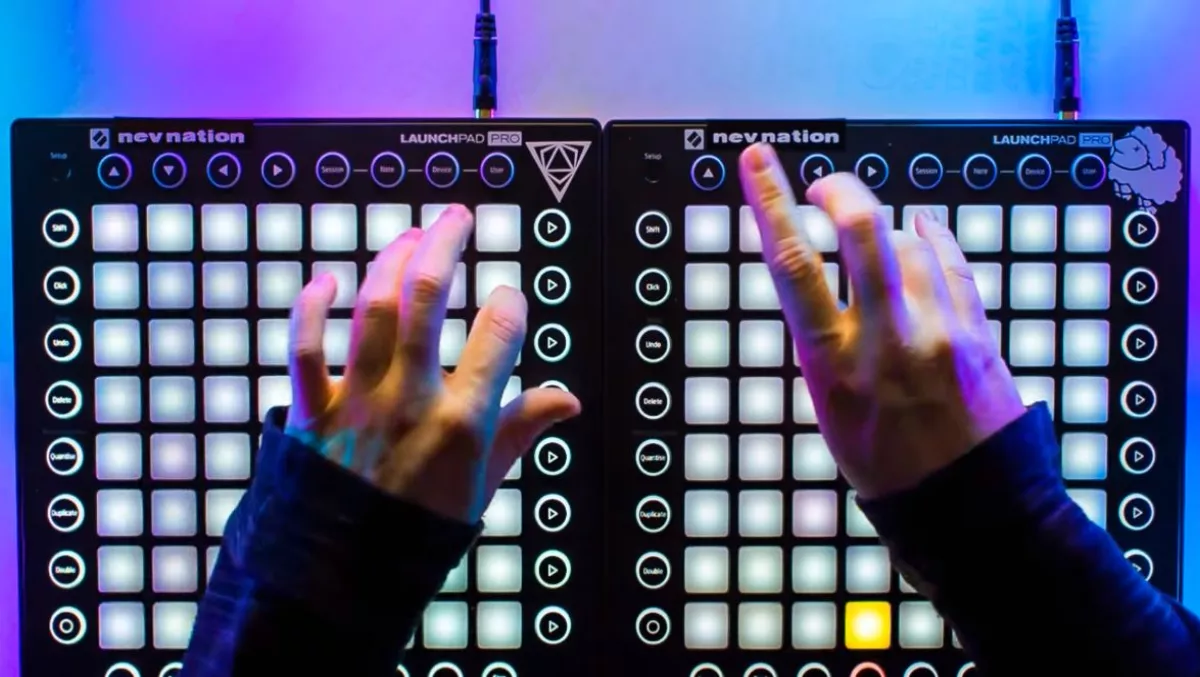 Everything you need to know about the mysterious Launchpad
By Jacques-Pierre (JP) Dumas,
Tue 12 Dec 2017
FYI, this story is more than a year old
So you may or may not have heard about the Launchpad, one of the latest crazes in electronic music.
Form the outside it looks like a simple button pad you'd give to a toddler, however, it really is a powerful instrument.
In the right hands, this device is capable of incredible things.
Check out this video:
So now that you've had a look at this crazy device allow me to talk you through it.
This 8 x 8 grid has become ubiquitous with the evolution of electronic music, letting users launch clips, play drum racks and control their mixer, all while creating impressive light shows.
The Launchpad's 64 pads integrate immediately with Ableton Live.
They're also lit by RGB LEDs, which match the colour of clips, so users can see at a glance what clips are loaded, playing or recording.
This device allows musicians to just plug in and start making music.
It comes complete with Ableton Live Lite, 4GB of royalty-free Loopmasters samples and the Novation Bass Station and V Station VST and AU plug-in synthesisers.
This gives users a set of basic tools to make electronic compositions.
Users can then fine tune these selections or load their own sounds to the device.
Furthermore, the Launchpad is totally portable, lightweight, easy to pack and carry around, and fully USB bus powered.
There's no need for power sockets.
Users can also combine it with more Launchpads or other Launch products to build a fully hands-on Ableton Live studio.
All this comes together allowing for an incredible amount of versatility within a single instrument.
Thus it's no surprise that it has become a staple tool for musicians and DJs across the globe.
This device has already made a lasting impact on the music industry, and in my opinion, it will continue to do so.