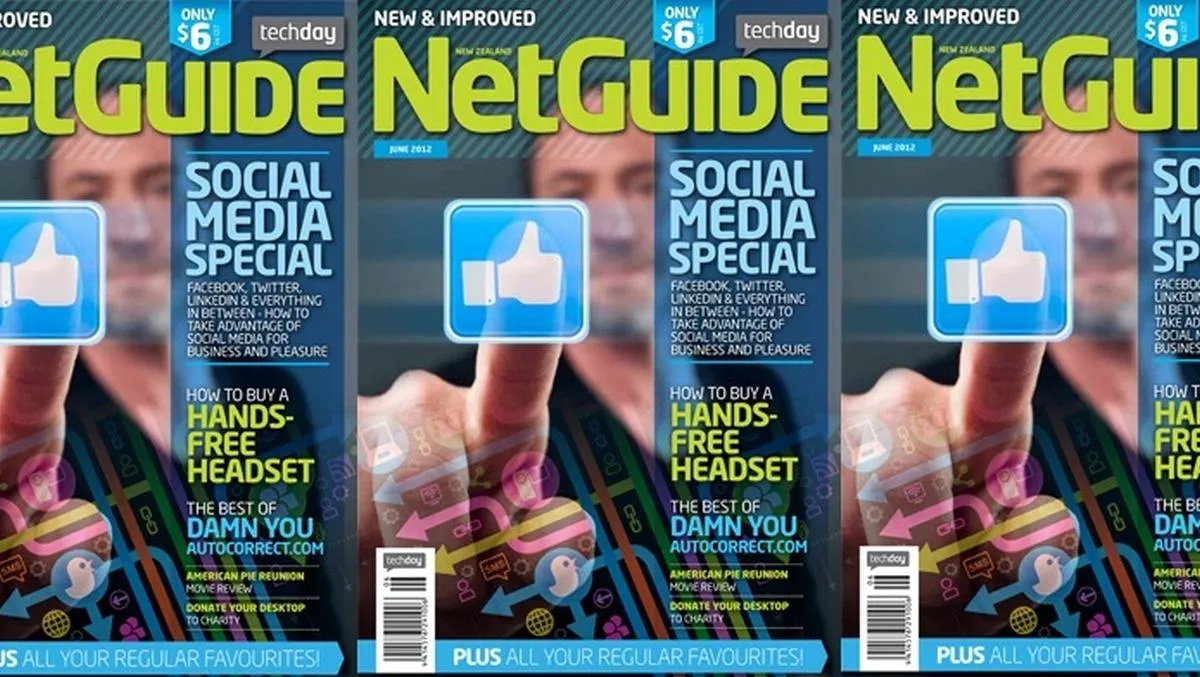 Exciting new look for NetGuide!
By Contributor,
01 Jun 2012
FYI, this story is more than a year old
The new issue of NetGuide is here, and you're not going to want to miss it!
We've undergone a massive redesign and NetGuide has a whole new (and improved, we think) look! But don't worry – all the content you know and love is still there, if anything it's just getting better!
This month in NetGuide we're guiding you through the vast sea of social media. Can't tell your tweets from your diggs? Your followers from your friends? Your likes from your hashtags? We're here to help.
Think of this month's cover story as a social media cheat sheet, filling you in on all the different social media platforms out there and which ones you should use for catching up with friends, reading and sharing news, or business networking. It's clear that social media has become a fully integrated part of our society, so if you're one of the few left still resisting the pull to join Facebook – it may be time to give up the battle!
Social media is not only a great way to keep in touch and share photos and videos, it's also critical for businesses – both small and large – as one of the most vital advertising tools available. It can even be a way to create a business, as we have seen with the rise of YouTube stars. Check out this month's 'New Zealand Sites' section to read up on three of New Zealand's top YouTube gurus.
In this month we've also got a review on the new HTC One X phone, more tips and tricks from Google, the best from 'damnyouautocorrect.com', and all your usual faves.
So be sure to pick up your copy of the July issue today, and let us know what you think of the new look!