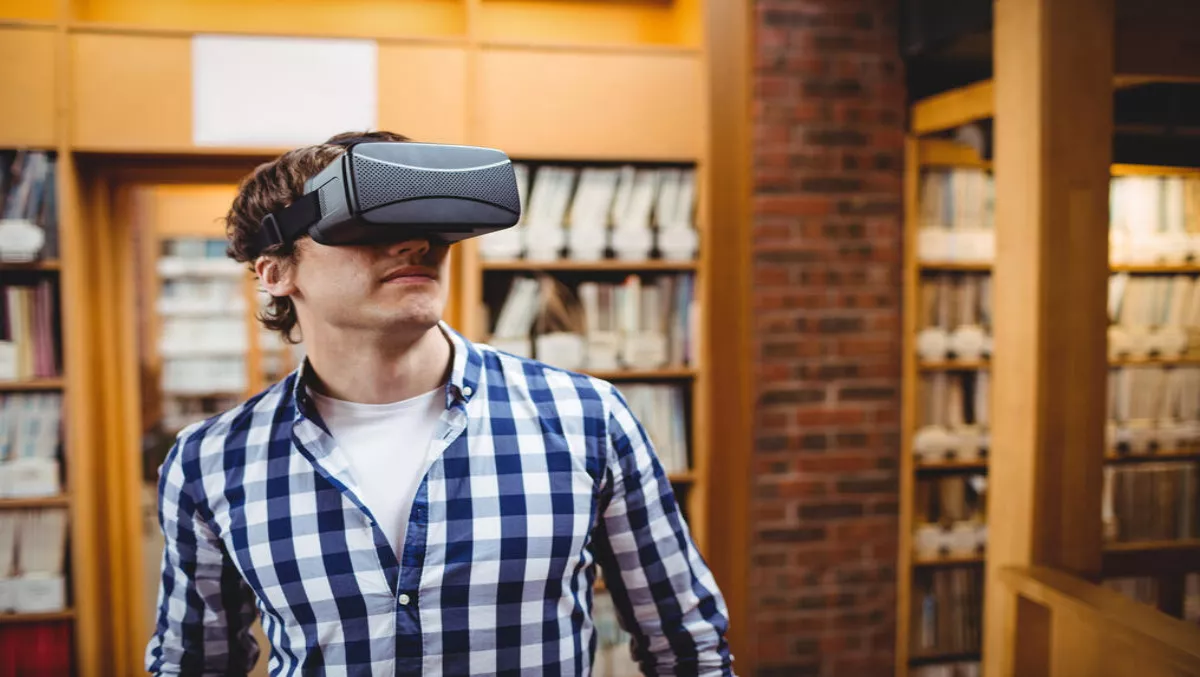 Exclusive interview: Virtual reality is becoming the new internet
By Sean Mitchell,
Mon 4 Sep 2017
FYI, this story is more than a year old
I recently had the opportunity to discuss the world of AR and VR with Quentin Staes-Polet, Unity regional director.
In our discussion we touched on Unity's expansion into A/NZ, their partners in the region as well as what AR and VR means for consumers.
What's Unity's plan for expansion in A/NZ?
AR and VR are now the new internet, and it is really taking off in Asia. The AR/VR market is expected to hit US$150 billion by 2020 and more than 50% of this market coming from Asia-Pacific alone, there is tremendous potential for the A/NZ market.
Unity has millions of developers working on the Unity platform today, with some of the world's most successful games, like the Bloons series, developed by our customers in this region.
Across A/NZ, Unity is embarking on an aggressive growth strategy to develop the local ecosystem. With the goal to "gamify" industries by making game technology, design and methodology accessible to users beyond gaming, Unity is looking to encourage adoption and application of game technology across all industries today.
What are some of the biggest success stories from your company in A/NZ?
Within the entertainment space, we have the likes of Zero Latency, a Melbourne based company that has become one of the pioneers and the global leader in the free-roam, warehouse-scale, multi-player, virtual reality gaming space
They have a total of six locations all over the world, including Australia, Japan, Spain and the United States.
Another Australian company Fugro Roames, have successfully used Unity to develop a 3D simulation of real world environments to monitor network conditions and manage infrastructure.
These are just some snippets of the great work that our users have developed so far, and we are proud to be able to support these developments. Moving forward, we aim to continue driving development outside the area of gaming to expand into other industries.
How does unity interact with AR and VR development?
70% of all VR/AR content today is created with Unity and we are also working with the world's biggest players like Facebook, Microsoft, Xiaomi and Samsung to develop VR/AR content for their platforms. But more importantly, we collaborate with developers to provide the tools they need to not just produce apps, but achieve success.
Unity supports developers and aspiring developers throughout their entire journey, from technology to services to market entry. The Unity interface and tools available on the Asset store enables everyone and anyone to easily put together an app.
On top of that, we provide the analytics tools to help customers figure out what works and what doesn't so they can make better, more profitable apps and software. We have also built a game developers community to allow them to share knowledge, network and find job opportunities.
What are some things consumers can look forward to over the next year?
Consumers may not have noticed it yet, but AR/VR is already changing our lives and will continue to shape our experiences. In the entertainment industry, for instance, VR has already begun to change traditional norms.
In the areas of education and training, VR enables the creation of easily controlled environments for training purposes. Coupled with the actual tools and controls that can be mapped into the virtual environment, it gives schools and institutions the power to conduct cheap and accessible exercises and lessons.
With the ability to transport a consumer to different worlds, businesses, researchers, artists and educators can use VR to deliver an array of possibilities. That means, while the market is still developing, there is immense potential. This will change industries, and change lives more than you can imagine.
Do you think AR will be beneficial to modern society or lead to a disconnect between people?
It depends on how we decide to use AR as it can both be an opportunity and challenge as well. It can be used as a tool to increase productivity but lessen interaction time, as well as create barriers between people as well. Like mobile apps before, VR will grow into a somewhat modular, deeply personal user experience incorporating all things, from games to family get-togethers and 4D video experiences, when products catch on in popularity.
The real world will always beat the virtual world, just as how fact is always more interesting than fiction. We might enjoy building our own worlds, but our inspiration is ultimately drawn from the real world, with events and happenings that are playing out in the world today. The development of AR will only help deepen this. It never will replace the human connection but can be used to help make indirect connections more personal and frequent.
I have had the opportunity to see the potential for VR in education and in businesses, do you think that this will become a primary focus for the VR industry?
While Unity is still used largely for gaming, we are already seeing game technologies being increasingly used across several sectors, from the likes of architectural visualisation, film and entertainment, engineering and manufacturing companies, as well as the government sectors.
We are already talking to schools and institutes of higher learning in Asia today. They are very excited about how VR/AR can give their students a better learning experience and access to the top minds in the world.
A student sitting in Singapore, using a VR app, can participate in lectures at Oxford as if they were physically there. It removes distance as a barrier to interaction and allows students to learn from anywhere.
This can also be applied to businesses, where meetings are now often conducted over audio or video conferencing. Although video conferencing technology has come a long way, VR can take it a step further.
Like the classroom example, VR puts people in the same room digitally so they can be "sitting" at the same table to have the discussions. The reduced distance will improve the quality of collaboration in the global workplace powered by the endless possibilities of VR.