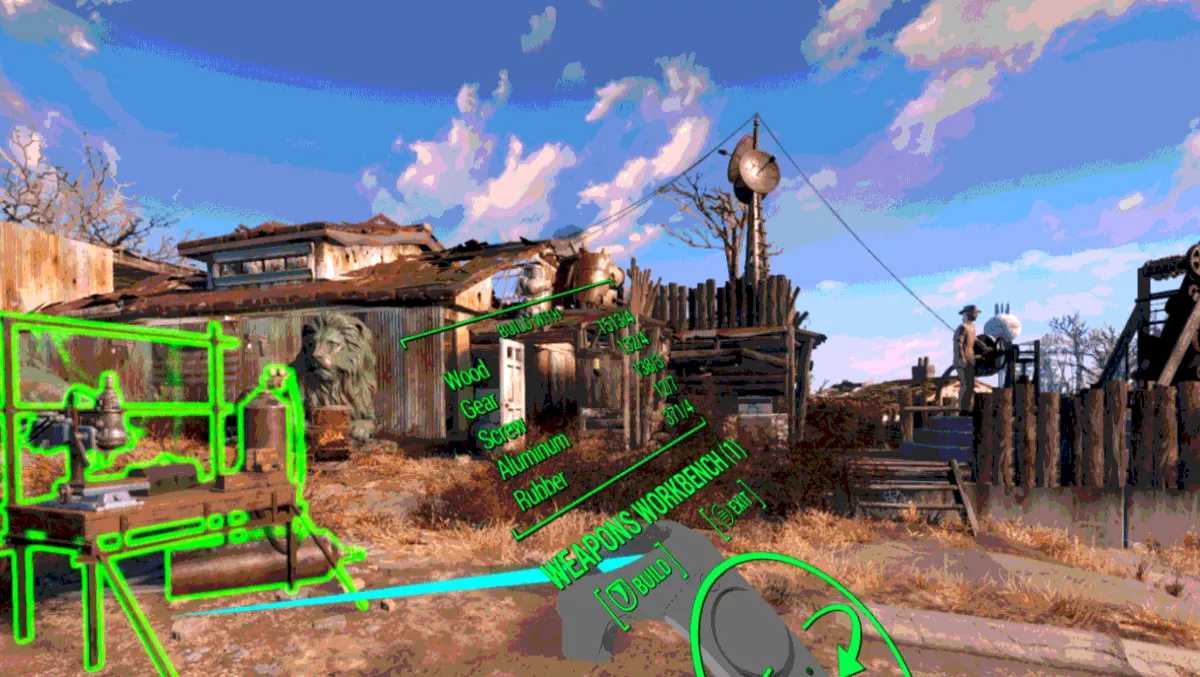 Experience Fallout like never before with HTC Vive
FYI, this story is more than a year old
HTC Vive has announced a new hardware bundle featuring Fallout 4 VR, one of the most anticipated VR titles to date.
Customers who purchase an HTC Vive will receive a free redemption code for Fallout 4 VR, which launches December 12, 2017.
Fallout 4, is the legendary post-apocalyptic adventure from Bethesda Game Studios and winner of more than 200 'Best Of' awards, including the DICE and BAFTA Game of the Year, and most recently 'Best Virtual Reality Game' at Gamescom 2017.
Fallout 4 VR includes the complete core game with all-new combat, crafting, and building systems fully reimagined for virtual reality.
Joel Breton, Vive Studios GM says, "Fallout 4 VR is the most anticipated title for VR this holiday, and the game development team at Bethesda Game Studios is delivering on the promise with a full-length AAA open-world game that takes advantage of Vive's incredible room-scale immersion for a mind-blowing experience in the Wasteland.
"The promise of a game with near endless content, including hundreds of locations, characters, and quests, fully playable in VR, is something that we have been focused on providing for the VR gaming community."
"We are now thrilled to provide this incredible game to new Vive owners and eagerly look forward to game's launch on Vive this December."
The freedom of exploring the wasteland comes alive like never before when experienced using Vive's superior room-scale technology.
Vive's submillimeter tracking for responsiveness and accuracy makes it the most immersive way to experience Fallout 4.
VIVE is a first-of-its-kind virtual reality platform, built on optimised for room-scale VR and true-to-life interactions.
They aim at delivering on the promise of VR with game-changing technology and best-in-class content.
Vive has created one of the strongest ecosystems for VR hardware and software, bringing VR to consumers, developers and enterprises alike.
The Vive ecosystem is built around the best VR hardware in the market, supported by Vive X, a $100 million accelerator for VR and related technology start-ups, Viveport, a global platform and app store for VR that operates in more than 30 countries, and Vive Studios, its VR content development and publishing initiative.
You can watch the trailer here:
Related stories
Top stories