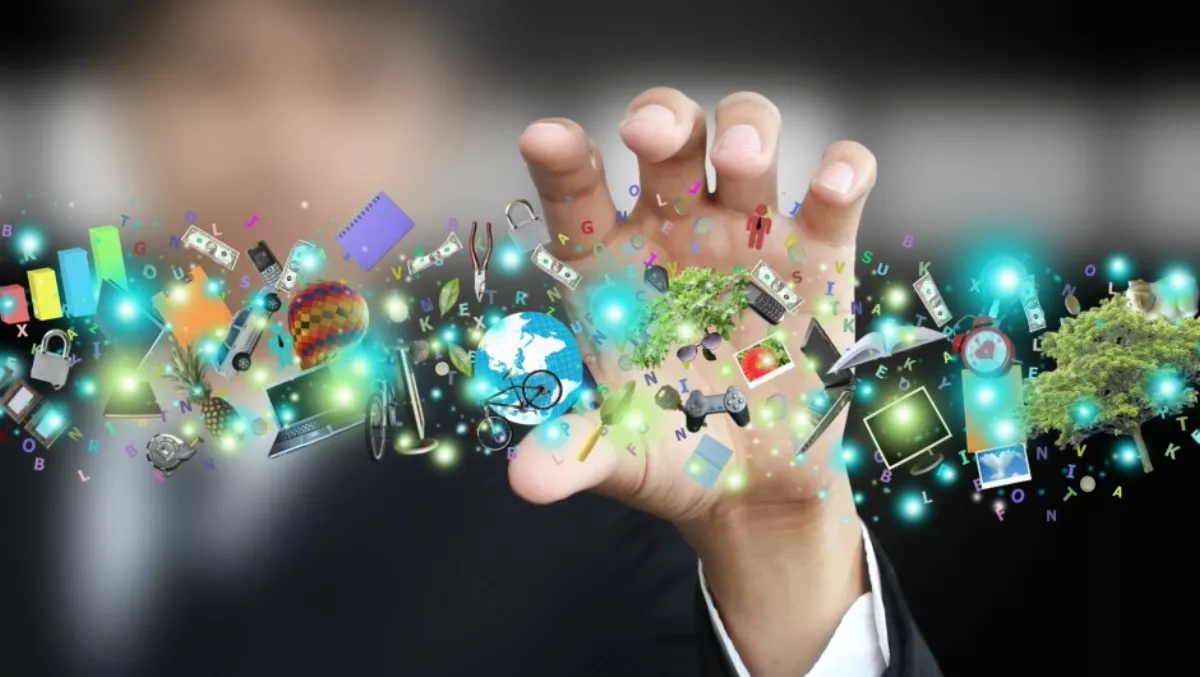 Facebook and Make More 'dare' students to become teachers
FYI, this story is more than a year old
Over the next decade, half of all teachers will be eligible to retire, but only 10% of students in the top-third of their class consider teaching as a viable profession.
In an effort to recruit top talent to become teachers, Make More, a social good campaign on behalf of TEACH and the Ad Council, is partnering with Facebook's Creative Shop to launch a public service campaign 'daring' students and young adults to consider the teaching profession.
"Teaching is such a fascinating, rewarding profession, and many people don't realise how much opportunity there is for innovation, personal fulfilment, and professional development in the field," says Zachary Levine, TEACH executive director.
"We're excited to bring that opportunity to life through this campaign, to show young people what the future of a teacher really looks like," he says.
Job opportunities abound in the sector. According to TEACH, education will account for 17% of all job openings in 2020 and about 1.7 million primary and secondary public school teaching jobs will opening in the US alone over the next decade.
Further research shows that a child who learns from a top teacher is more successful, earning more over the course of a lifetime.
One study estimates that merely replacing a low-performing teacher with an average one would increase students' lifetime income by approximately $250,000 per classroom, says TEACH.
Lisa Sherman, Ad Council president and CEO, says, "Our society depends on the next generation of teachers, but we have steep barriers and deep-rooted perceptions to overcome before convincing our very best students to consider the profession.
"Our work with Facebook allows us to target these young adults, reaching them during a stage in which they are deciding their futures and careers, and show them that teaching can be personally gratifying," she says.
The new round of creative, developed by Facebook's Creative Shop, includes print, and digital public service ads (PSAs).
Iterations running on Facebook - including video and carousel ads - will leverage the platform's targeting capabilities to directly reach uni students and recent graduates who have demonstrated and interest in STEM subjects.
The PSAs showcase the potential teachers have for affecting the world around them with students daring young adults "to change the world… to be a role model, an inspiration, and an innovator."
As technology and science job sectors grow, there is a specific need for top talent in key subject areas such as science, technology, engineering, and math, according to TEACH.
In fact, the Bureau of Labor Statistics has projected that there will be approximately 120,000 new job openings in the U.S. each year requiring at least a bachelor's degree in computer science.
In order to fill this need, STEM education must be strengthened at primary, secondary and post-secondary levels - an undertaking that will require high-achieving STEM teachers.
Students who encounter the campaign's PSAs are encouraged to visit TEACH.org where they can watch content from real teachers and access an interactive tool illustrating the different requirements and pathways to becoming a teacher, depending on their education, location and interests. It also connects students with information about certification for various teaching jobs.
Per the Ad Council model, PSAs are distributed to media outlets nationwide and run and air in advertising time and space donated by the media.