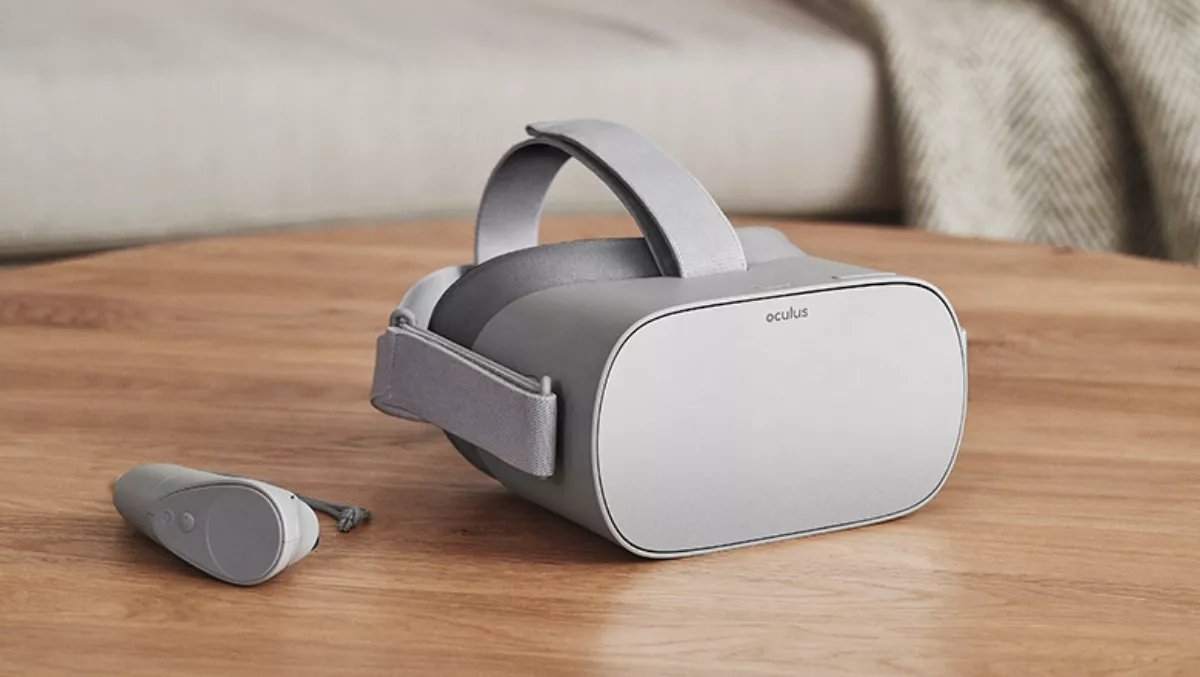 Facebook announces Oculus Go, one of the cheapest VR headsets yet
By Jacques-Pierre (JP) Dumas,
Thu 12 Oct 2017
FYI, this story is more than a year old
Oculus and Facebook shared two significant milestones in one of their largest areas of development.
Standalone is new category designed to bring more freedom and accessibility to VR.
Without a cable or the need for a mobile phone, standalone headsets represent a totally new phase of VR hardware.
Their first standalone product is Oculus Go, the easiest way to jump into VR.
It starts shipping early next year, with a pretty low price US$199.
It's meant to be used for watching movies or concerts, playing games, or just hanging out with friends in VR.
This all-in-one device makes VR more accessible than ever and represents a leap forward in accessibility.
The headset is supposedly lightweight, and the new fabric used for the facial interface is meant to be soft and breathable.
The high-resolution fast-switch LCD screen improves visual clarity and reduces screen door effect.
And the next-generation lenses are also supposedly Oculus' best ever, offering a wide field of view with a significantly reduced glare.
Oculus Go also ships with integrated spatial audio.
The speakers are built right into the headset, transporting you straight into VR and making the headset easy to share with someone else.
If a user needs it, there's also a 3.5mm headphone jack for private listening.
Gear VR and Oculus Go apps are binary compatible, and they share the same controller input set, that means developers building for Gear VR are already building for Oculus Go.
As an added plus, the best of the mobile VR content library will be available to everyone on day one.
Oculus Go pushes the envelope of what's possible at such an accessible price point.
On their blog, Oculus states, "We have a lot more work to do as we build the next generation of standalone VR technology, and we look forward to sharing more updates on these products soon."
You can check out the device here: